Additional information
| | |
| --- | --- |
| Product series | |
| Lifting capacity | 1300KG |
| max. battery (AH0 | |
| Driving speed | |
| Type | |
| Servicenr | bc11fcec5273 |
Request a quote
The BT Levio LWE130 is an entry-level electric pallet truck with all the advanced features of the BT Levio range, including customisable driver parameters and the standard 'click-to-creep creep speed' function. Compared to the BT Tyro LHE130, this truck offers extra stability thanks to a higher 246 kg weight of its own, and a more mature character due to its extensive driveability adjustment options and use of maintenance-free AC technology.
The BT Levio LWE130's five-point chassis design, with castors rotating within the profile of the chassis, ensures excellent stability. This makes the pallet truck ideal for use on uneven surfaces, as often occurs when unloading trucks. This feature enhances its performance and usability. The pallet truck is equipped with a built-in charger that uses a 220V connection, allowing quick and easy battery charging. Moreover, optional charging systems are available for inside trucks, which only operate when the truck engine is running.
A compact machine, the BT Levio LWE130 pedestrian truck is highly suitable for lighter loading and unloading applications, as well as for use in shops, small warehouses and when stocking machinery where the truck is not in constant use during the day. Complementing its functionality, the truck can optionally be obtained with a Li-Ion package, offering the possibility of using it a little more intensively.
If you have any doubts about the suitability of this machine for your specific application, please do not hesitate to contact Van Geel Heftrucks without any obligation. Our team is ready to provide you with expert advice and guide you to the right choice...;
Easy battery change
With a built-in charger that you can simply plug into a wall socket for easy battery charging. An in-vehicle charging system is also available to charge while moving delivery vehicles. With an intelligent control that only works when the truck's engine is running. You can choose between lithium-ion and maintenance-free lead-acid batteries, depending on what best suits your operations.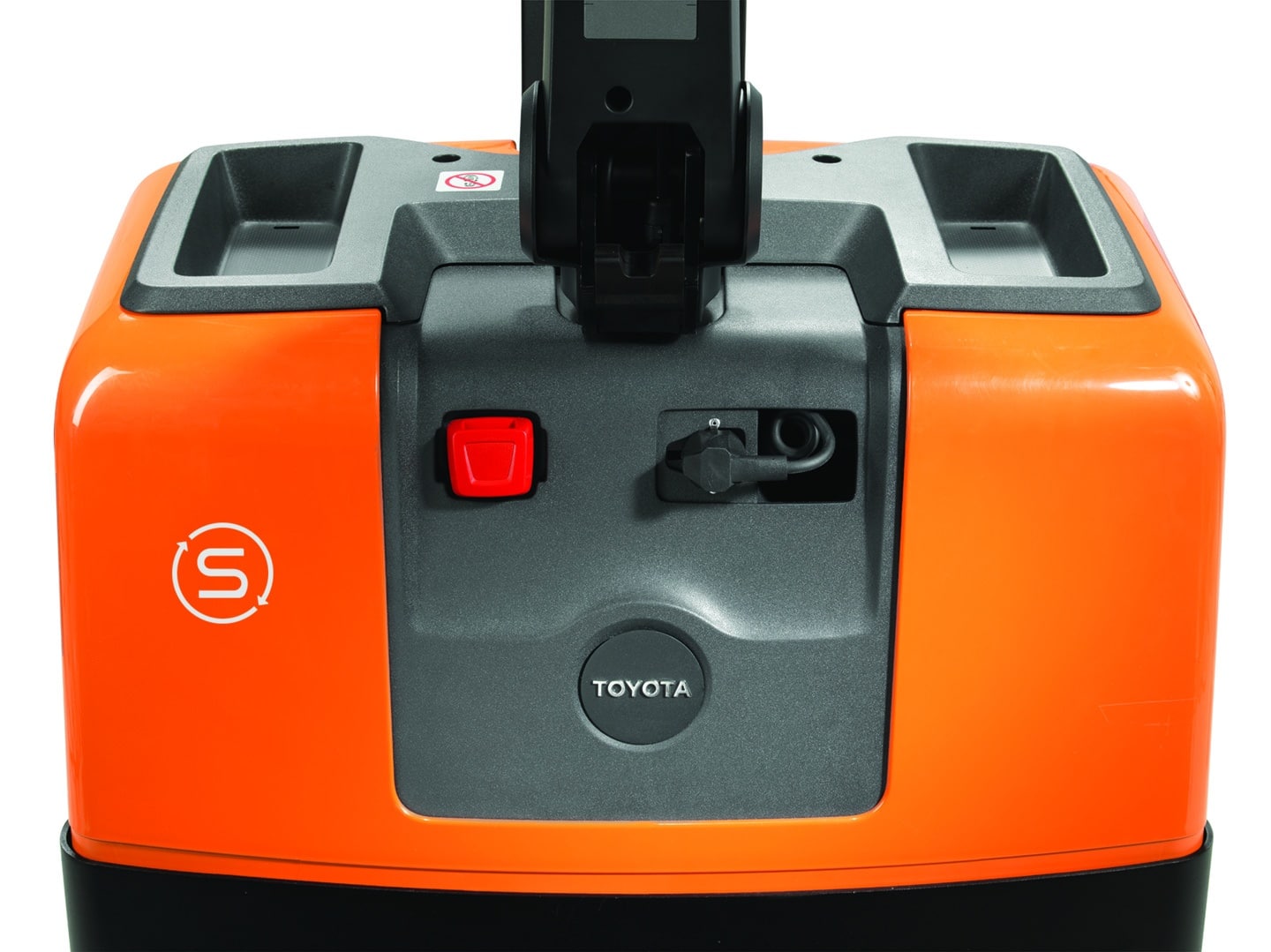 Safe operation
This truck is equipped with PIN code access, individual parameter settings and automatic shutdown for safe operation. When moving off uphill or on a slope, forward driving mode can be selected without risk of the truck rolling backwards when the brakes are released.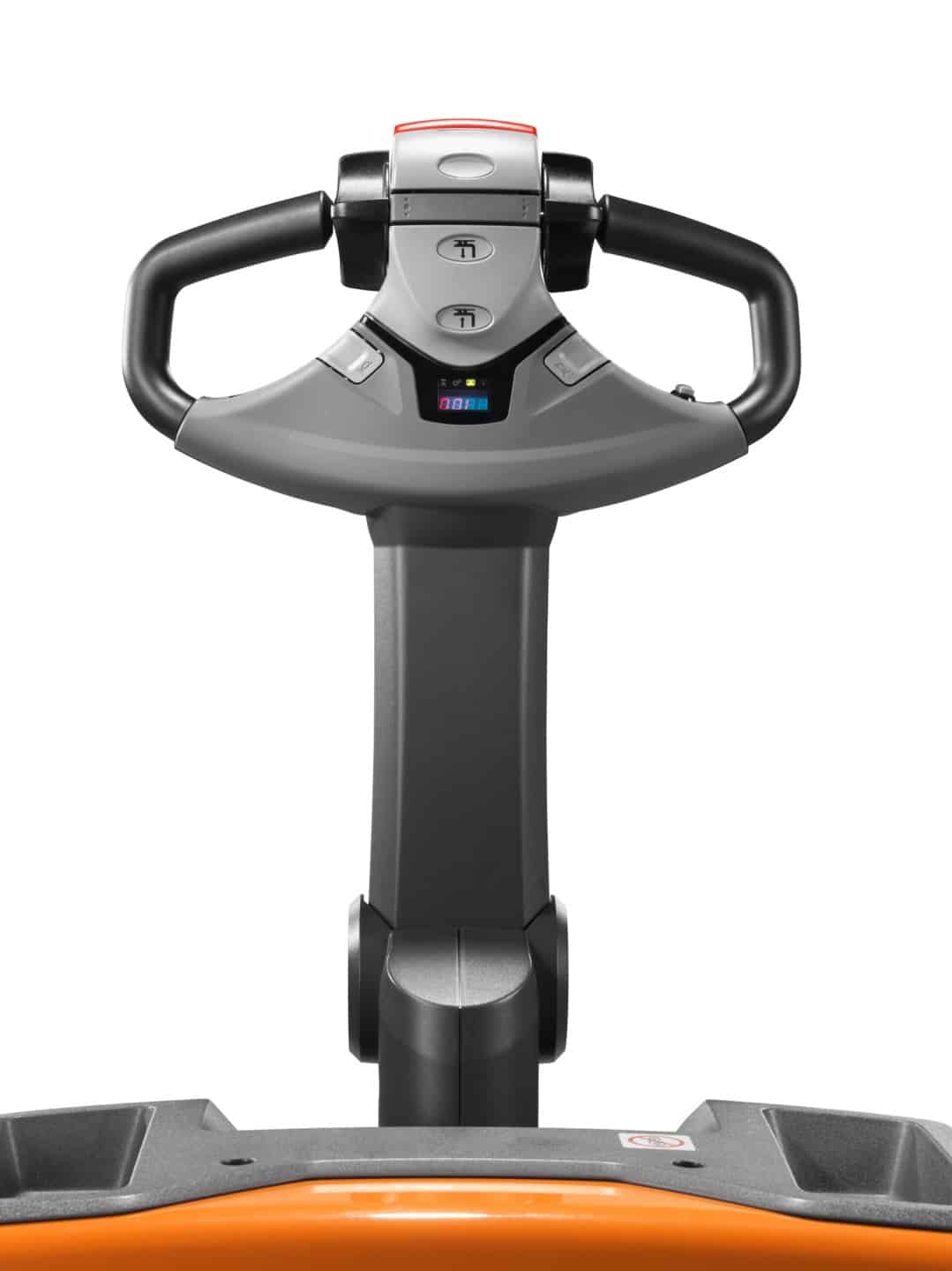 Ergonomic design
The intuitive tiller arm offers a 208° steering angle for smooth and easy manoeuvring. For an ergonomic driving experience combined with storage space and low noise levels.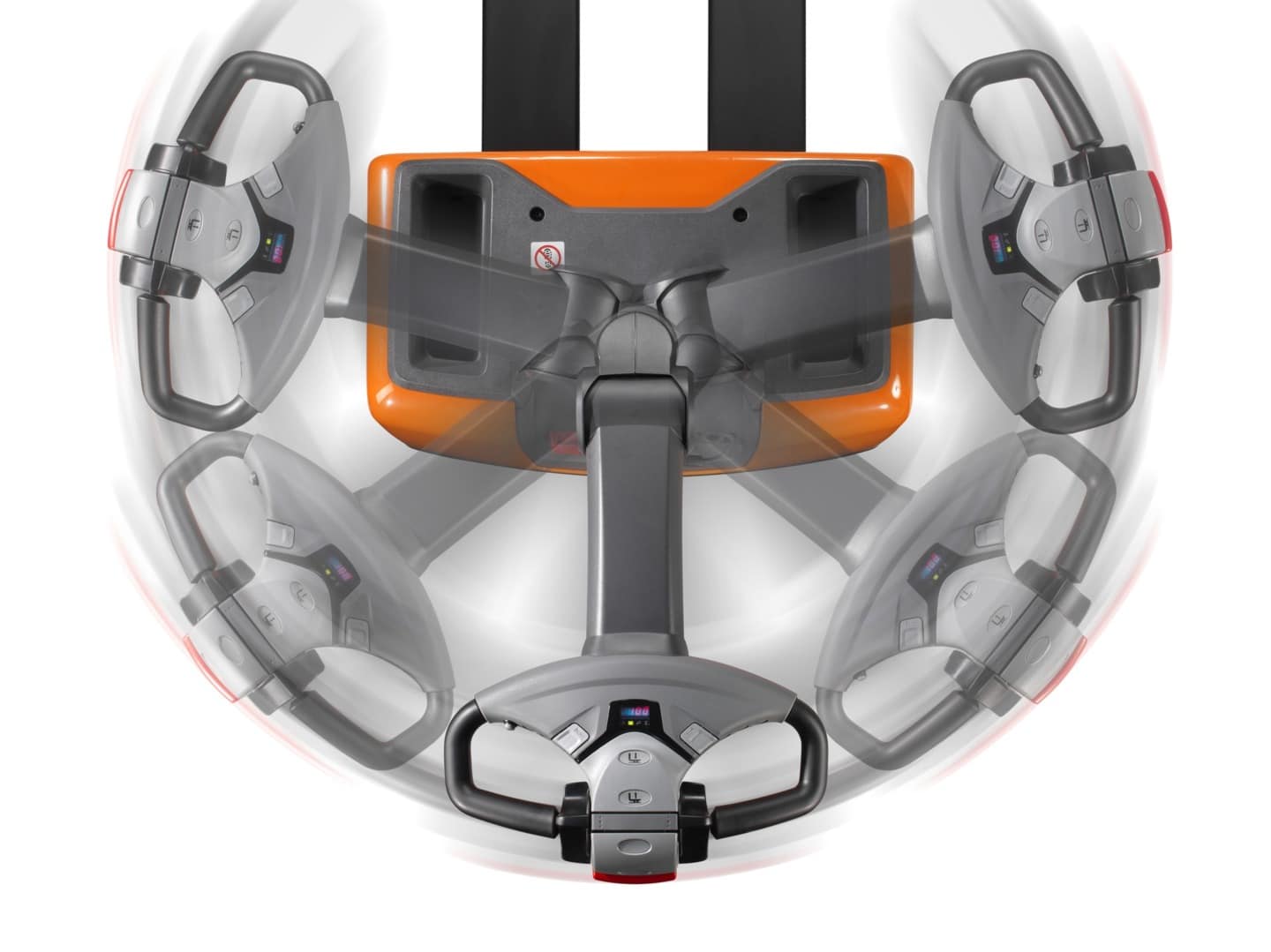 Energy efficiency
The revolutionary low-maintenance AC motor offers durability, power and low energy consumption. Standby mode switches off most energy consumers. And a smart charger ensures longer battery life.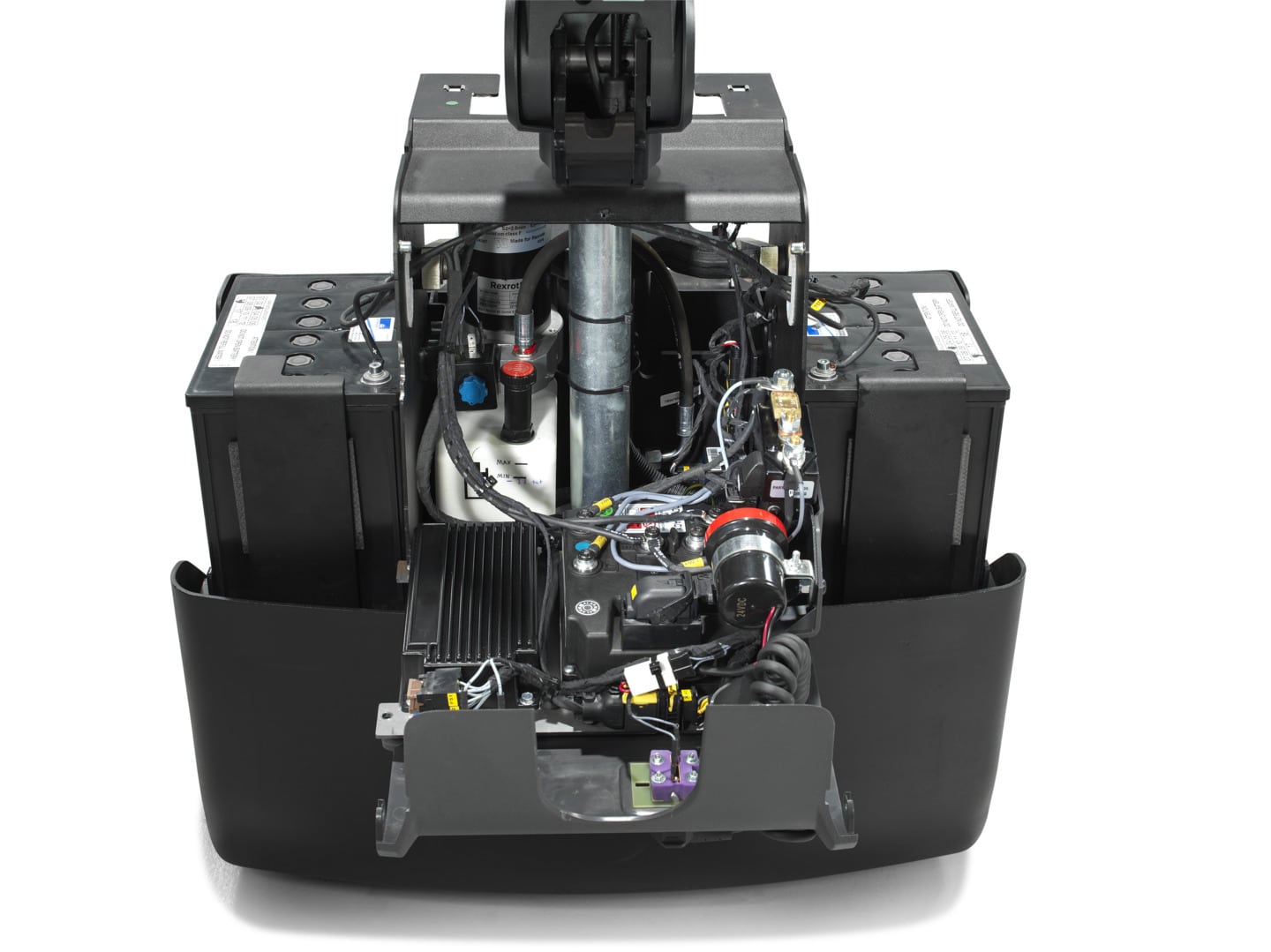 | Product series | Lifting capacity | Max Battery (Ah) | Driving speed | Type |
| --- | --- | --- | --- | --- |