Additional information
| | |
| --- | --- |
| Product series | |
| Lifting capacity | 1600KG |
| max. battery (AH0 | |
| Driving speed | |
| Type | |
| Servicenr | bde9c7711d01 |
Request a quote
The BT Levio LWI160 is without doubt the most compact pedestrian pallet truck on the market today, even when compared to lighter alternatives. This is made possible by an ingenious design specifically focused on Li-Ion technology, completely eliminating the bulky battery housing previously seen as an inextricable part of the electric pallet truck concept.
With an impressive length of just 419 mm, the truck is in no way an obstacle and is therefore ideally suited for installation in trucks. The fact that it can be loaded into trucks clearly emphasises that this truck was designed with the logistics sector in mind. Of course, the truck's versatility also comes into its own in industrial environments, markets, order picking and all kinds of horizontal transport situations.
This truck's Li-Ion battery can be recharged at any time, whether in the truck, during a coffee break or when operations allow a short break. This flexible charging behaviour eliminates the risks associated with swapping heavy chemical batteries. Moreover, working with Li-Ion batteries saves space, as there is no longer a need for a fixed charging station where all trucks, batteries and chargers are clustered.
With an impressive lifting capacity of 1600 kg, these machines are suitable for a wide range of applications. The ergonomic tiller arm ensures that all models are easy to manoeuvre. A special asset is the standard Click-2-Creep function, which allows the truck to be placed in creep mode for precise manoeuvres in tight spaces while the tiller arm is in the 'up' position.
An additional advantage of the LWI160 is its low noise level. At only 59 decibels, this truck produces 10 decibels less noise than similar models on the market. This makes it ideal for early and late logistics operations within urban areas and to protect workers from excessive noise in the workplace...;
Energy-efficient
Low energy consumption thanks to maintenance-free lithium-ion battery. Available with three battery capacities, external or integrated fast and easy charging for greater flexibility and truck charging.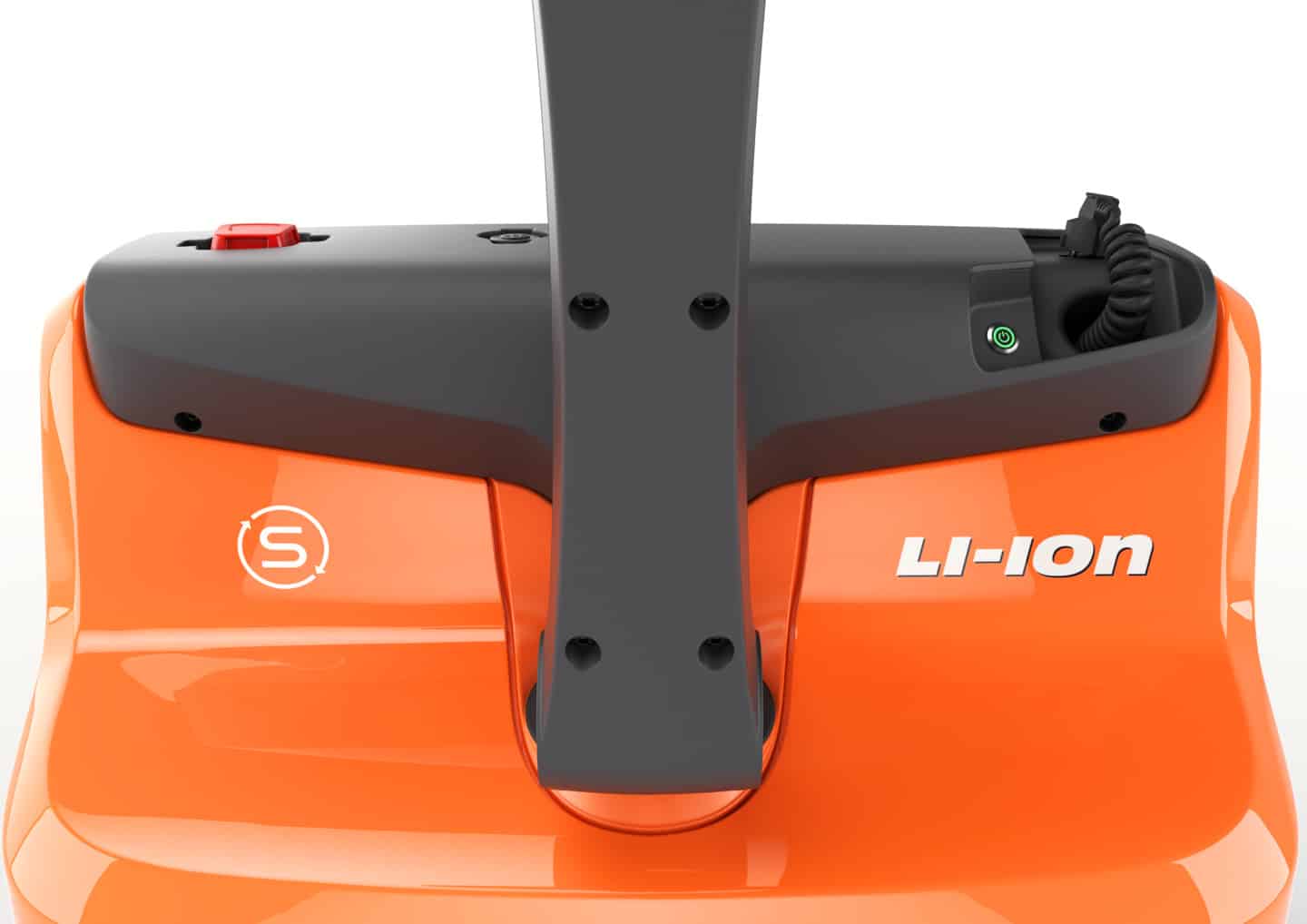 Automatic switch-off
Increased safety: with the drawbar fully rotated, lowering the forks is not possible. This reduces the risk of injury. Less wear and tear on floors and equipment thanks to lower speed when the forks are lowered.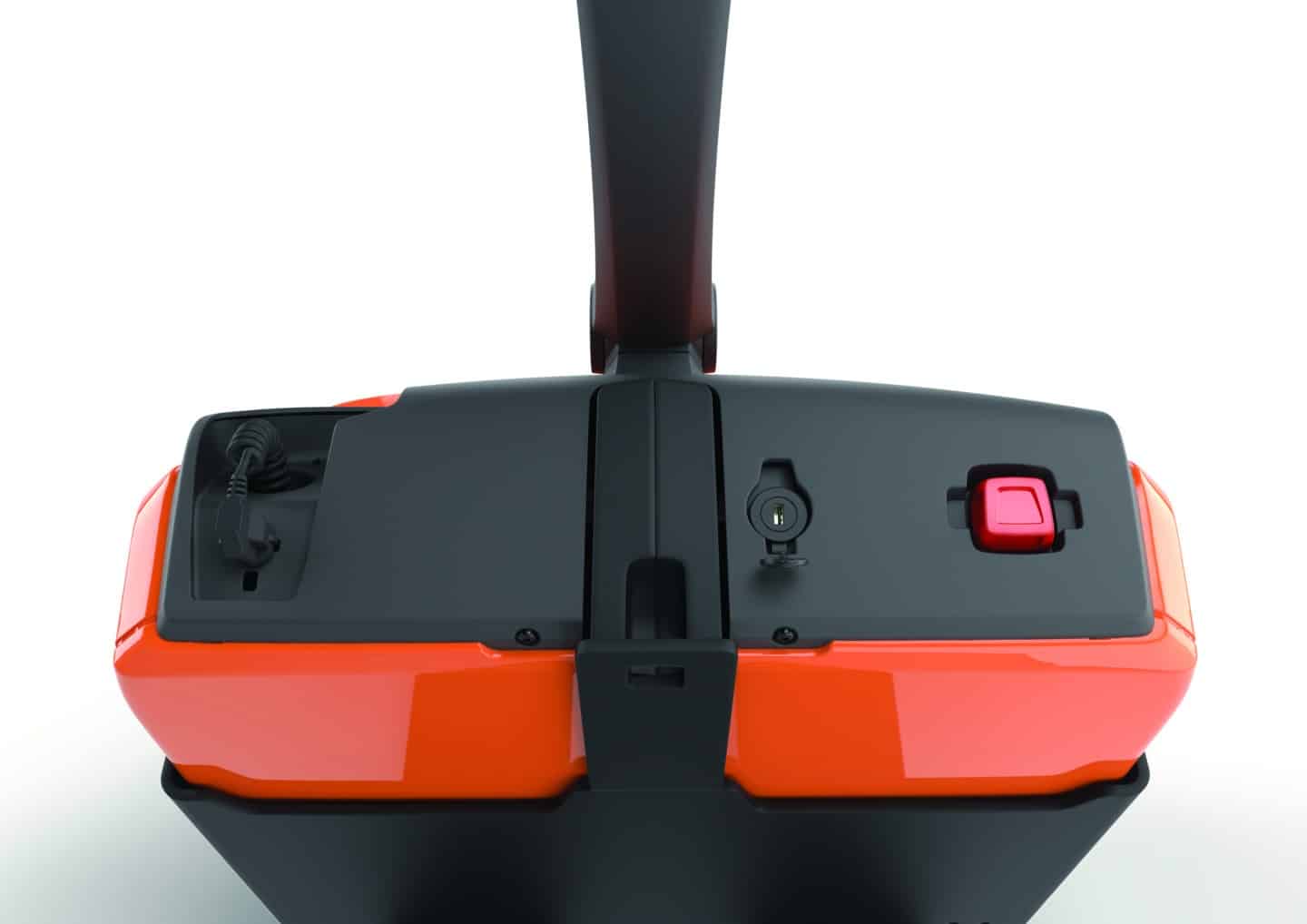 Whisper quiet
The LWI160 is incredibly light at around 269 kg and extremely manoeuvrable at 419 mm long and 726 mm wide. The reduced chassis results in a truck that can be manoeuvred in the smallest spaces with unrestricted visibility of the forks.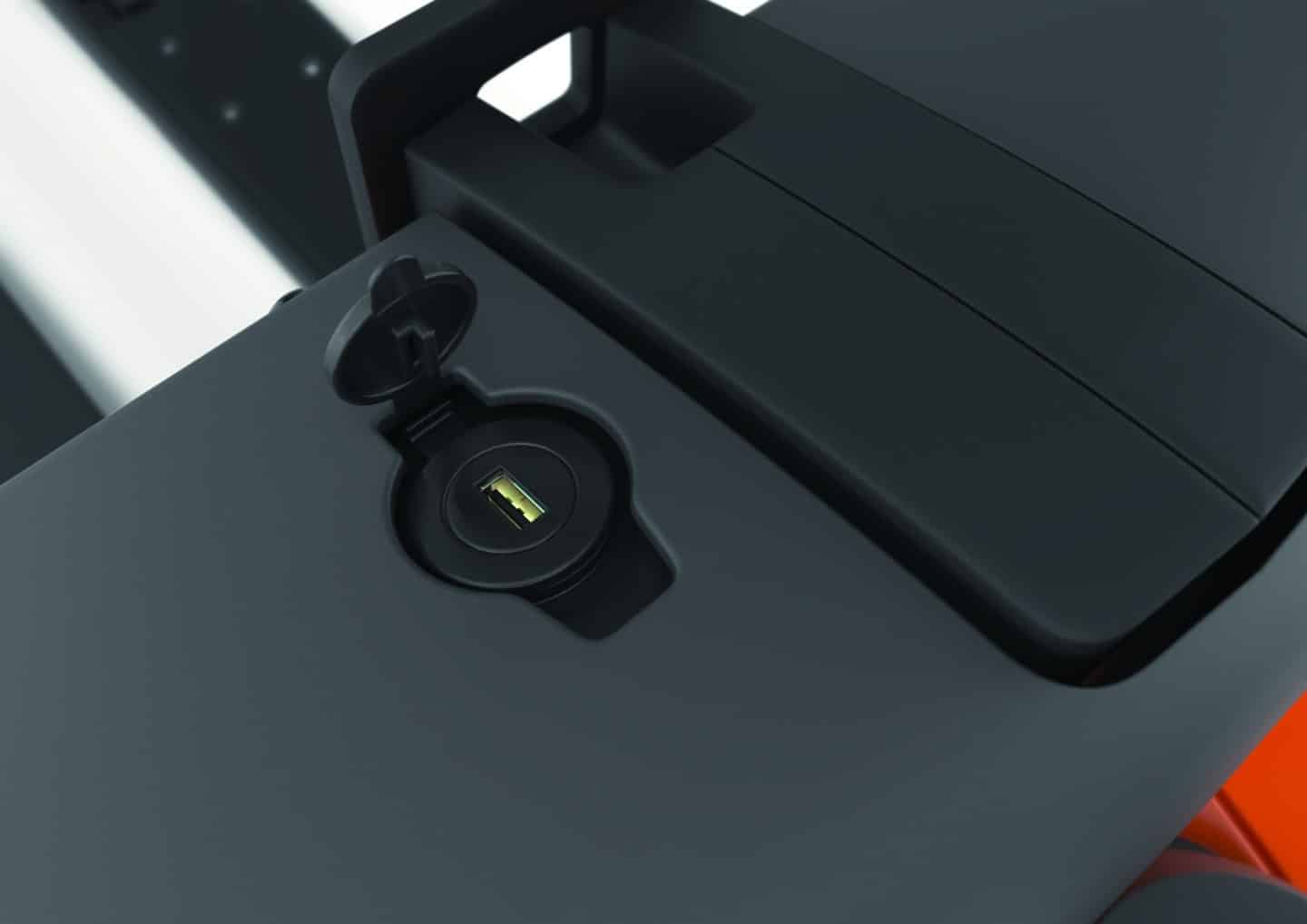 Advantages
Automatic speed reduction when cornering depending on the angle of the steering arm, reducing the risk regarding load instability or injury.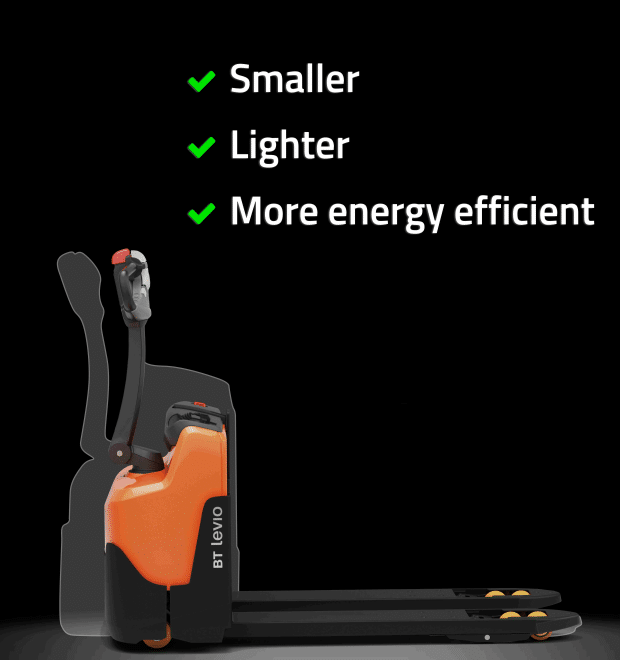 | Product series | Lifting capacity | Max Battery (Ah) | Driving speed | Type |
| --- | --- | --- | --- | --- |