The BT platform powered pallet truck is an advanced machine with impressive power and speed. This stand-up pallet truck is available in various configurations to suit different applications, with or without power steering. Options such as a backboard or fixed side guards provide optimum protection in busy logistics environments, while also offering extra comfort.
The Levio P pallet truck leads the way in ergonomics, with adjustable driving performance and a height-adjustable tiller arm combined with power steering. The low design gives the operator excellent visibility of the forks and load. The standard curve-control controls acceleration smoothly when driving quickly through bends, without disturbing the driver. With its compact build, the truck is highly manoeuvrable and has a very small turning circle...;
With its wide speed and lifting capacity range, together with different fork lengths and widths, the LPE is particularly suitable for loading and unloading trucks, moving up to three standard 800 mm x 1200 mm pallets simultaneously. Besides loading and unloading, the LPE is suitable for horizontal transport in various industries.
Designed to perform under high intensity conditions, the BT Levio P can move loads up to 2,500 kg. If required, the truck can be used 24/7 thanks to the option of large battery, changeable battery or Li-Ion batteries.
Steering arm with click-2-creep
The ergonomic tiller arm with intuitive control buttons can be operated with both hands, ensuring excellent control and high productivity. The Click-2-Creep function moves to creep speed and allows driving with the tiller arm raised.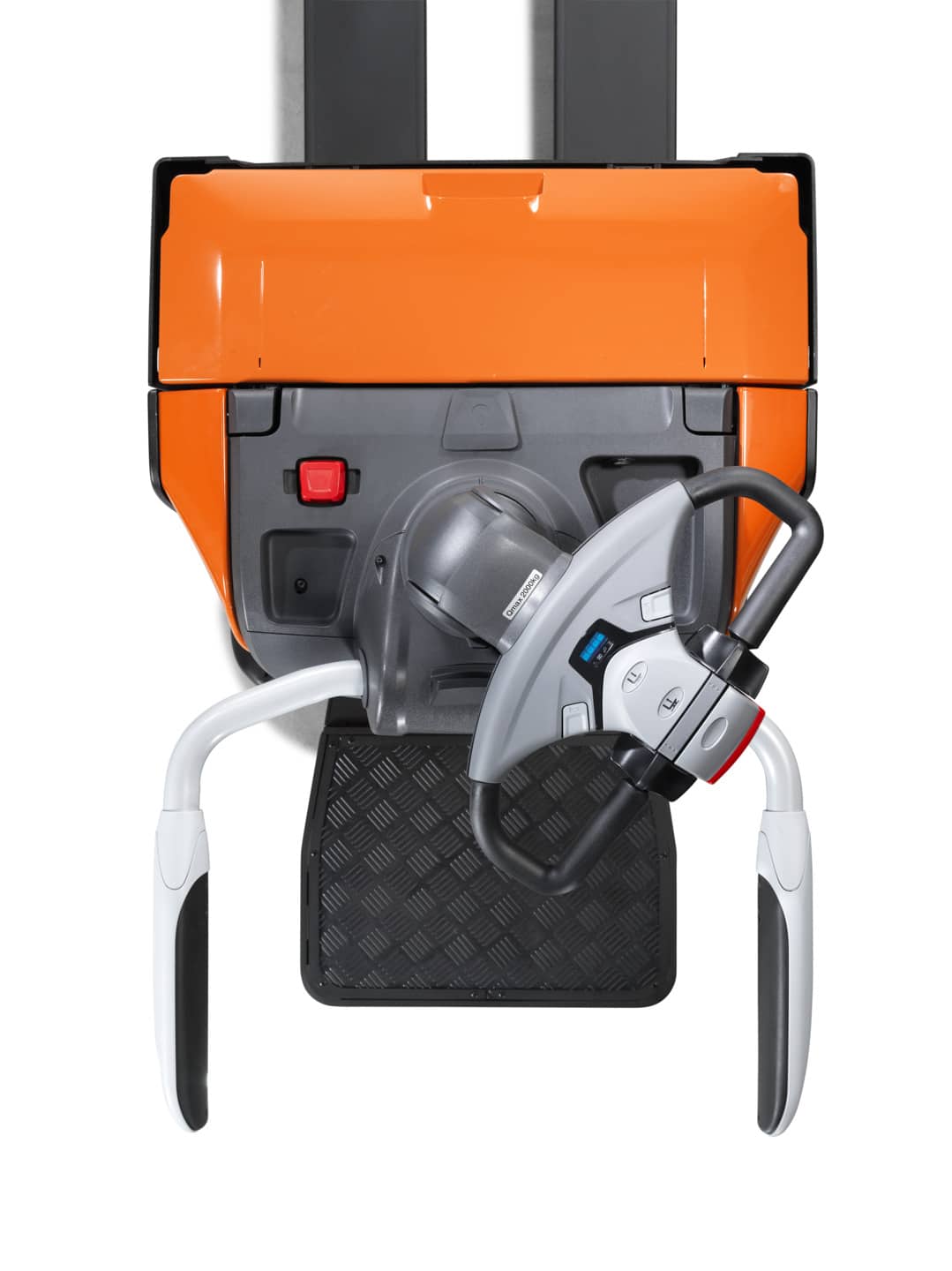 Improved safety
One-touch movement to fold the side bars.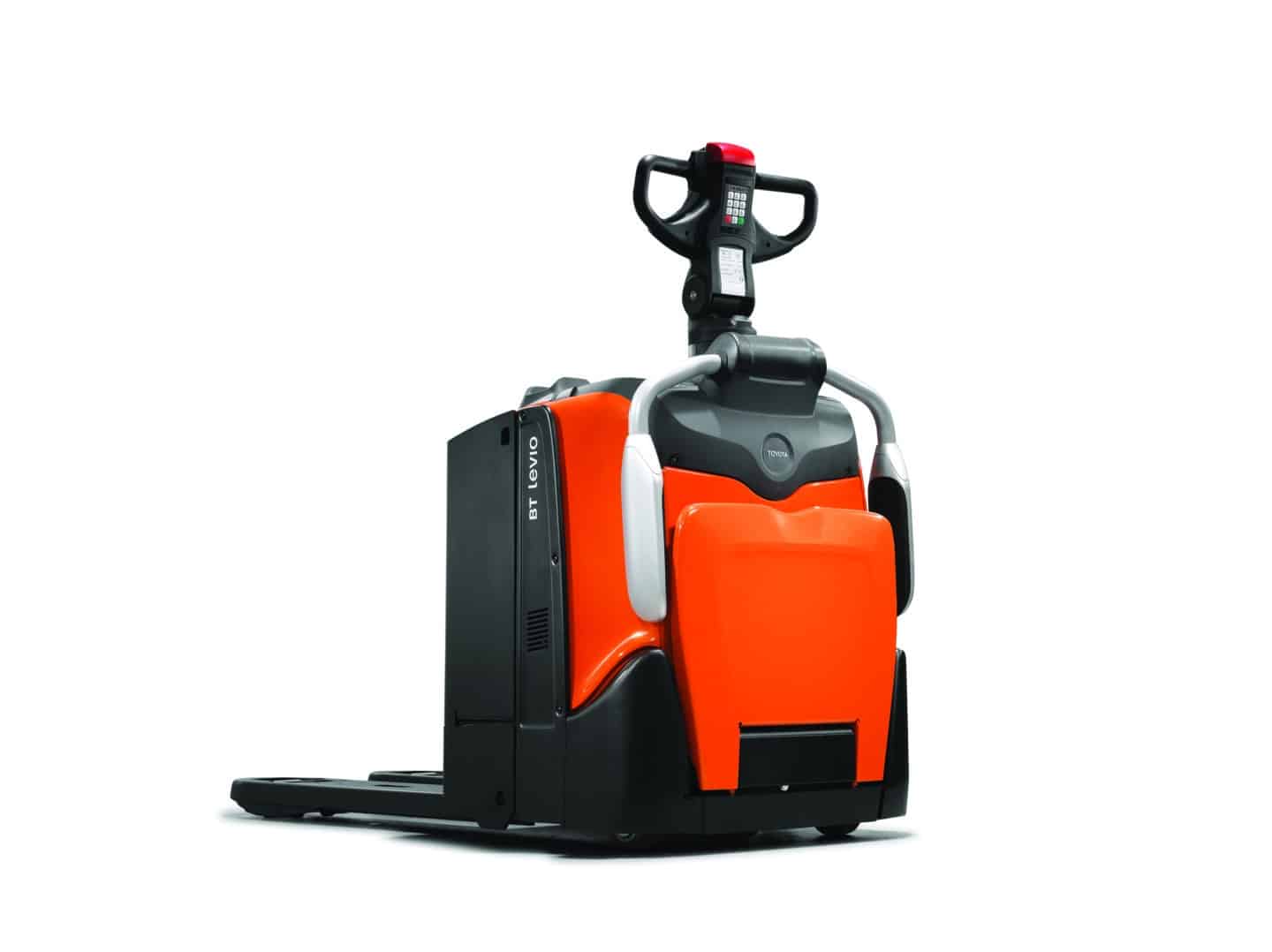 Unique BT power drive reduces downtime
A unique combination of non-contact control and CAN communication ensures excellent driveability and reduced downtime. This feature also provides fast, reliable communication and allows programming - the truck can be customised to you and/or your application with 20% less energy consumption.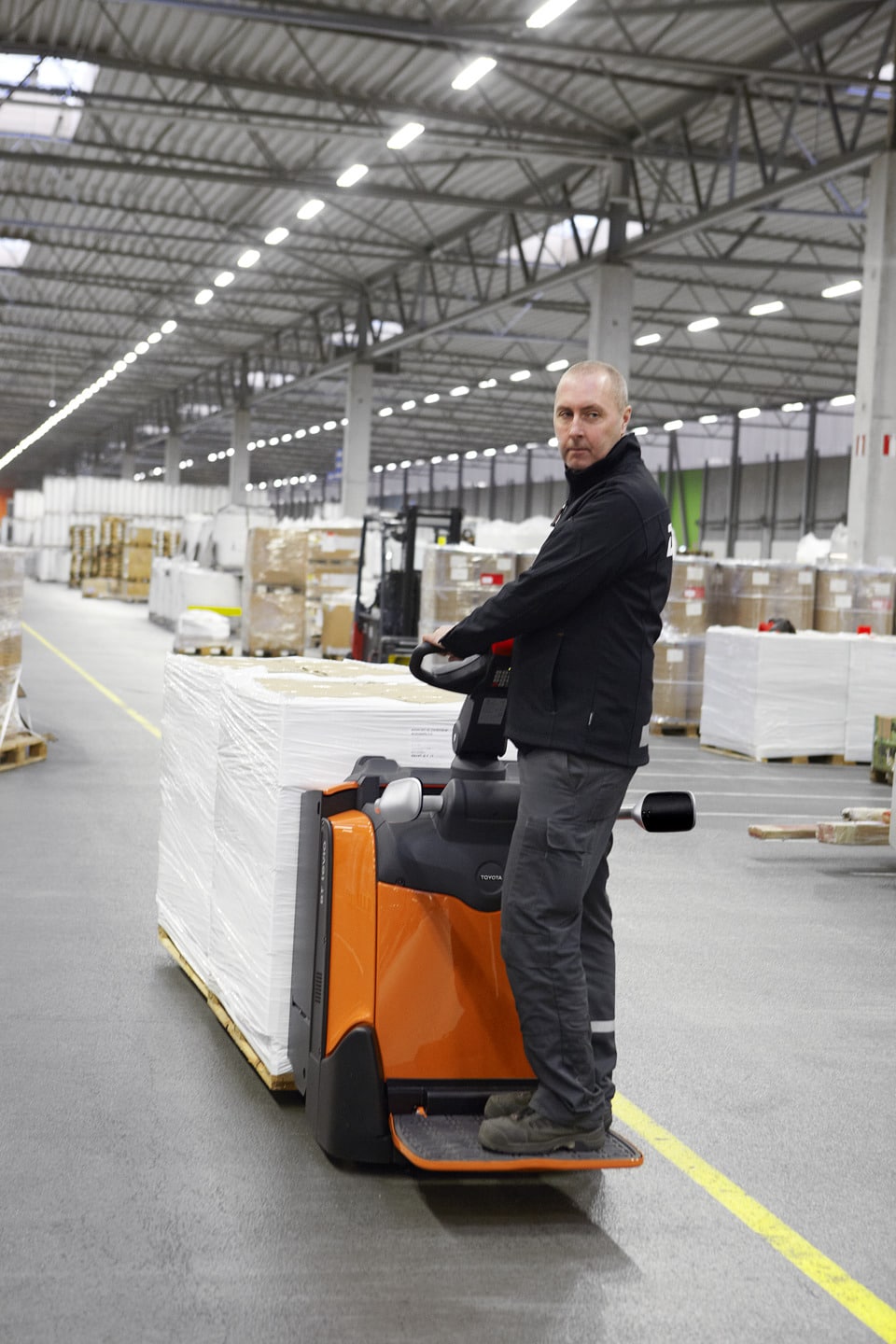 | Product series | Lifting capacity | Max Battery (Ah) | Driving speed | Type |
| --- | --- | --- | --- | --- |
| LPE220 | 2200KG | 600AH | 10KM/H | 10KM/H |
| LPE250 | 2500KG | 600AH | 12.5KM/H | 12.5KM/H |