Additional information
| | |
| --- | --- |
| Product series | |
| Lifting capacity | 2000KG |
| max. battery (AH0 | |
| Driving speed | |
| Type | |
| Servicenr | d7430b5ecb09 |
Request a quote
The BT Levio SSI 200 is specifically designed for intensive use in truck loading and unloading, horizontal transport and 'pendulum' movements. A notable ergonomic advantage is that the operator stands perpendicular to the fork direction. This means that when changing driving direction, only the head needs to turn instead of the whole body. Moreover, the stand-up powered pallet truck is equipped with an ergonomic height-adjustable seat cushion, allowing the driver to lean back in a relaxed manner. This relieves the load on the knees, allowing more comfortable working in this position for longer periods. With a maximum capacity of 2,000 kg, the truck is capable of lifting a variety of pallets and loads.
The side bulkheads present provide optimum protection for the driver, especially in environments with high levels of logistics activity. For even greater safety, a 'deadman's button' is integrated, on which the driver must place his left foot before the truck can move. This prevents dangerous situations involving entrapment and serious injury if the leg is potentially protruding outside the truck. The truck features fully adjustable driving characteristics, and if multiple shifts are involved, the truck can be upgraded with changeable batteries to ensure continuity.
Built-in bluespot
The driver remains safe in the driver's compartment thanks to automatic speed reduction when cornering, limited vibrations thanks to the cushioned floor. There is also a blue LED warning light and sensors that detect the driver's presence.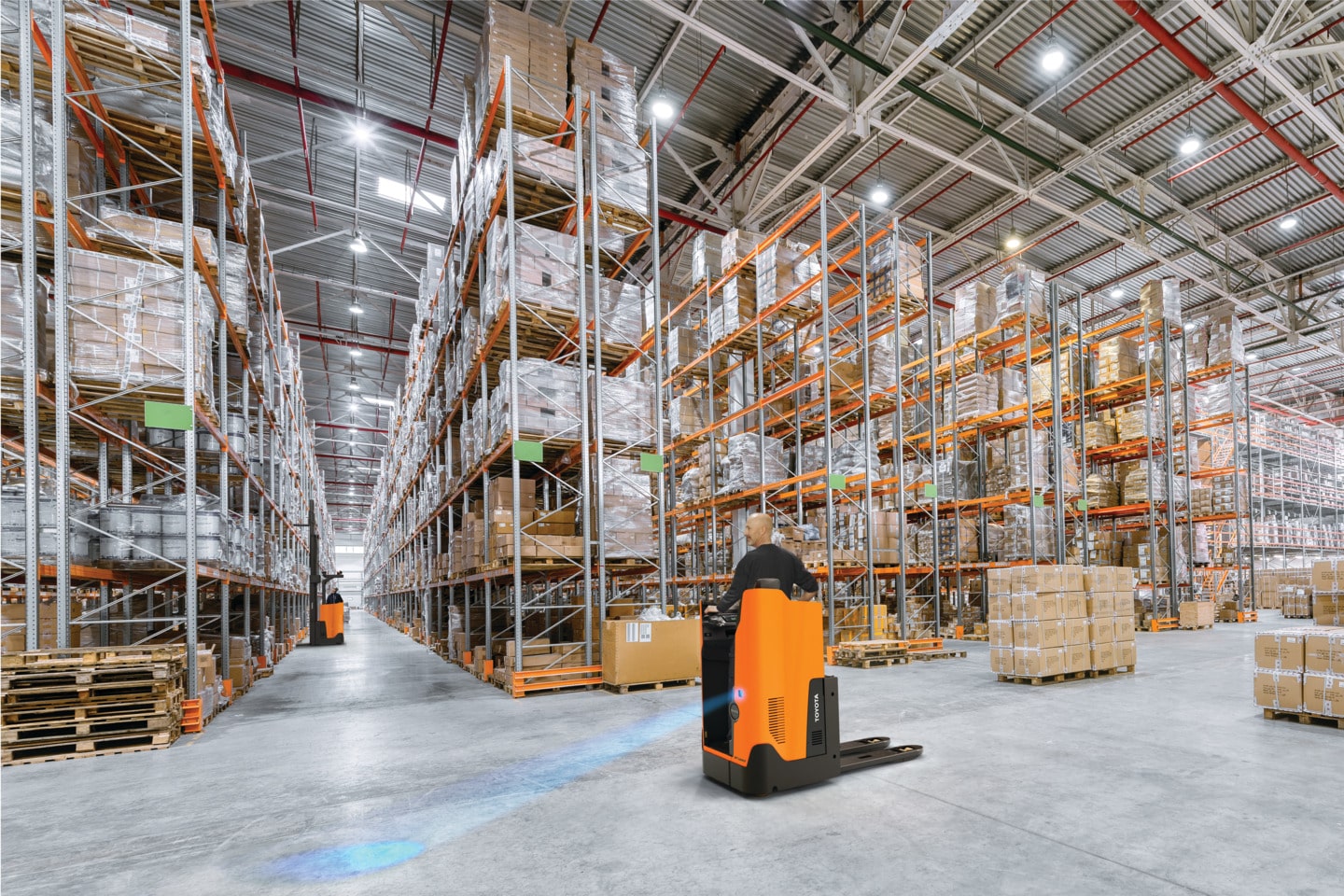 Excellent visibility
The chassis design and the driver's upright position ensure good all-round visibility.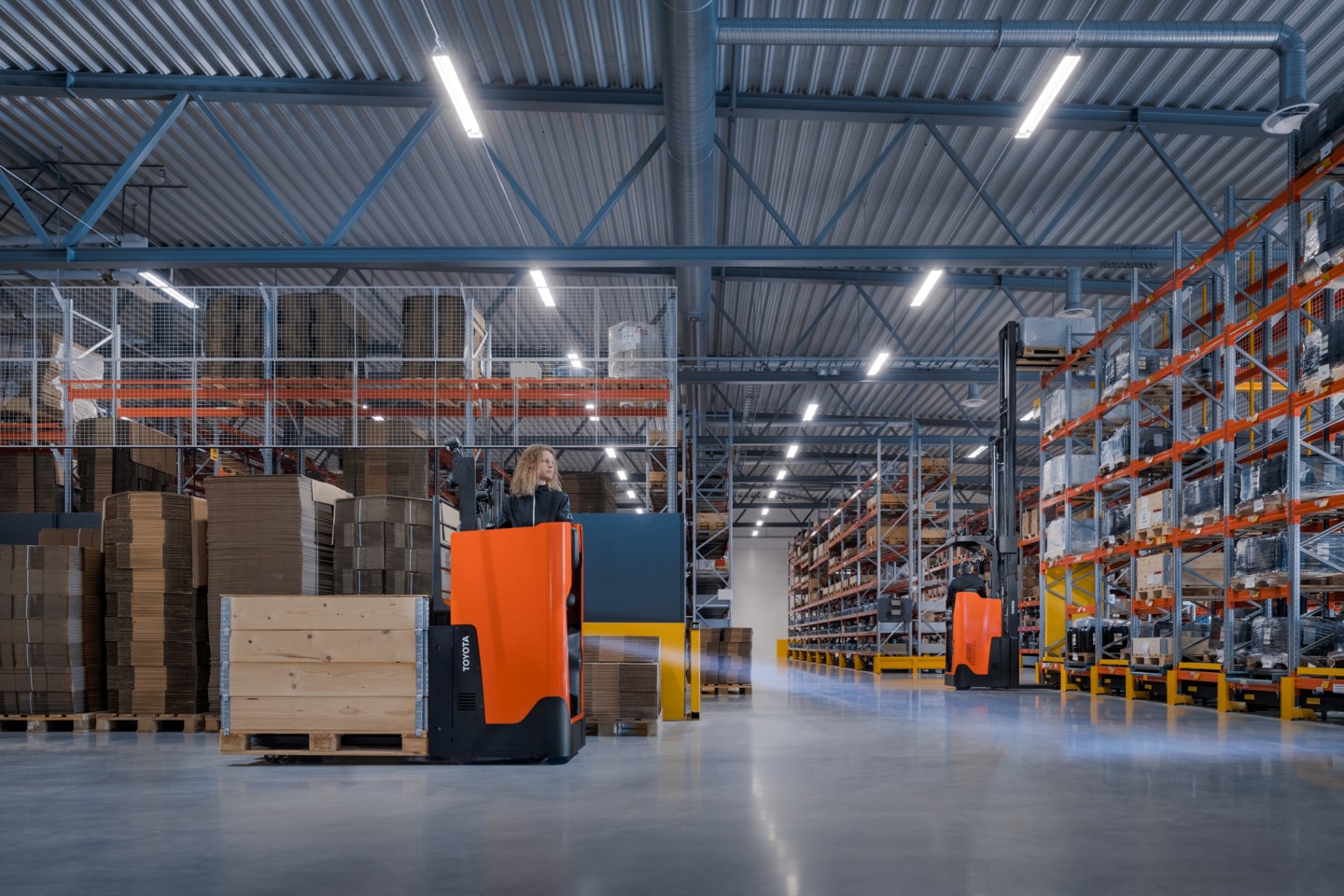 Control panel
Increased driver comfort and productivity thanks to the ergonomic driver compartment: easily accessible and adjustable right-hand module, small steering wheel, intuitive touch screen and adjustable sit/stand seat.
| Product series | Lifting capacity | Max Battery (Ah) | Driving speed | Type |
| --- | --- | --- | --- | --- |