Additional information
| | |
| --- | --- |
| Product series | |
| Lifting capacity | 1300KG, 1550KG |
| max. battery (AH0 | |
| Driving speed | |
| Type | |
| Servicenr | fea3276b015d |
Request a quote
The BT Tyro LHE130 represents the latest entry-level model in our range of powered pallet trucks. Specially designed to carry loads up to 1300 kg in lighter conditions, it offers an excellent solution. Its compact and thoughtful design allows effortless manoeuvring, making it perfect for use in confined spaces such as small warehouses, shops and situations where a hand pallet truck falls short and a heavier powered pallet truck is unnecessary.
With an unladen weight of only 137 kg, the truck has minimal impact on payload, making it also suitable for use in lighter bucket trucks without adding to the load.
The BT Tyro LHE130 is particularly ideal for users currently handling hand pump trucks and aiming for increased productivity. The ergonomic steering arm allows for driving in an elevated position, making the overall dimensions even more compact. A 208° steering angle allows smooth and precise manoeuvring, and the two caster wheels provide the necessary stability.
A striking feature of this pallet truck is the removable battery, inspired by the principle of cordless drills. This feature offers extra value as the truck can be parked in any location during charging, without blocking access. We also offer the option of purchasing an additional battery, allowing you to follow the concept of cordless drills - one battery in use while the other is charging.
If you have any doubts about the suitability of this machine for your specific application, please do not hesitate to contact Prins Holland without obligation. Our team is ready to provide you with expert advice and guide you to the right choice...;
Excellent manoeuvrability
The 180° steering angle enables smooth and easy manoeuvring and ensures safe operation.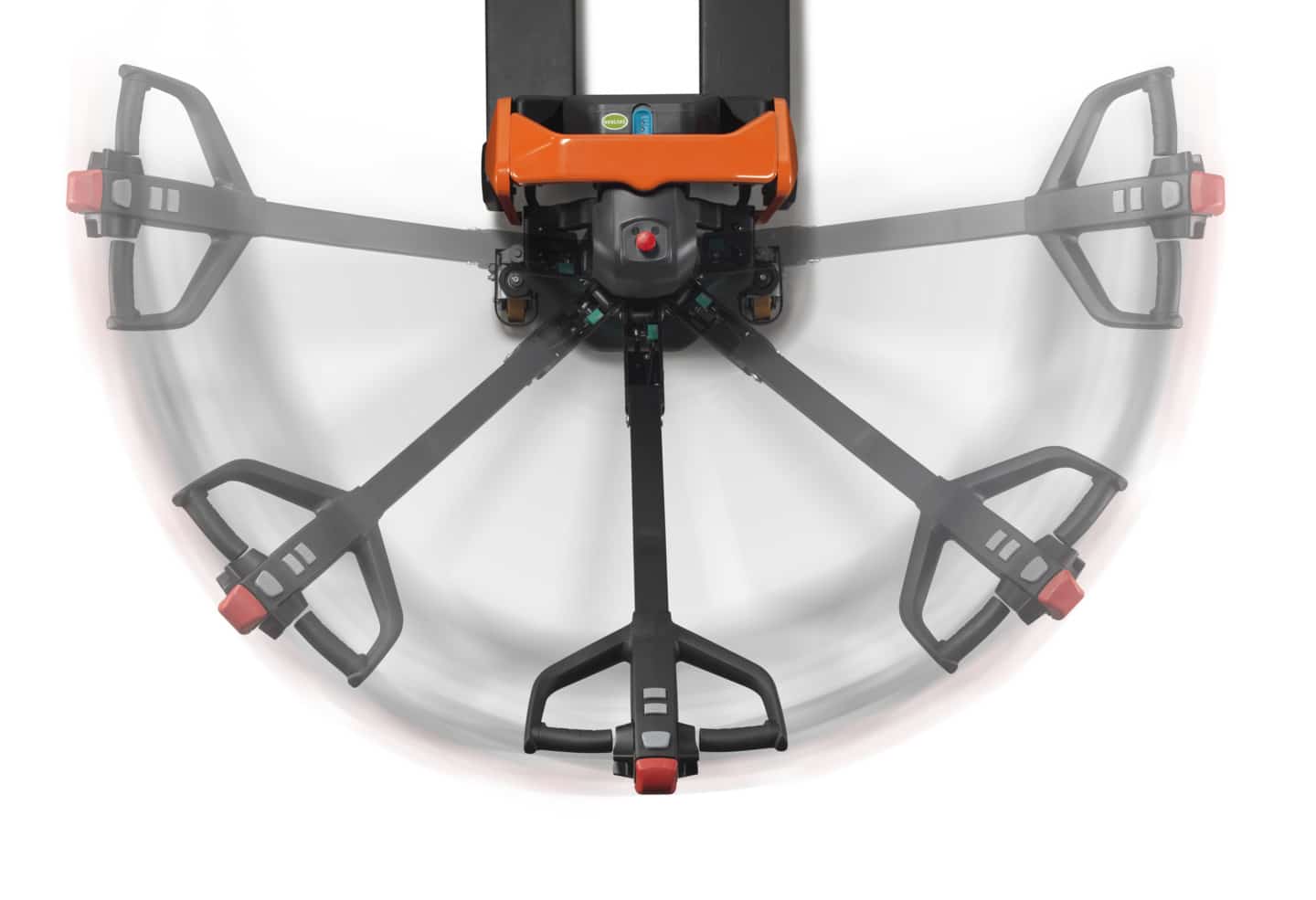 Handle
The truck handle is equipped with PIN code access, creep speed mode and safety button.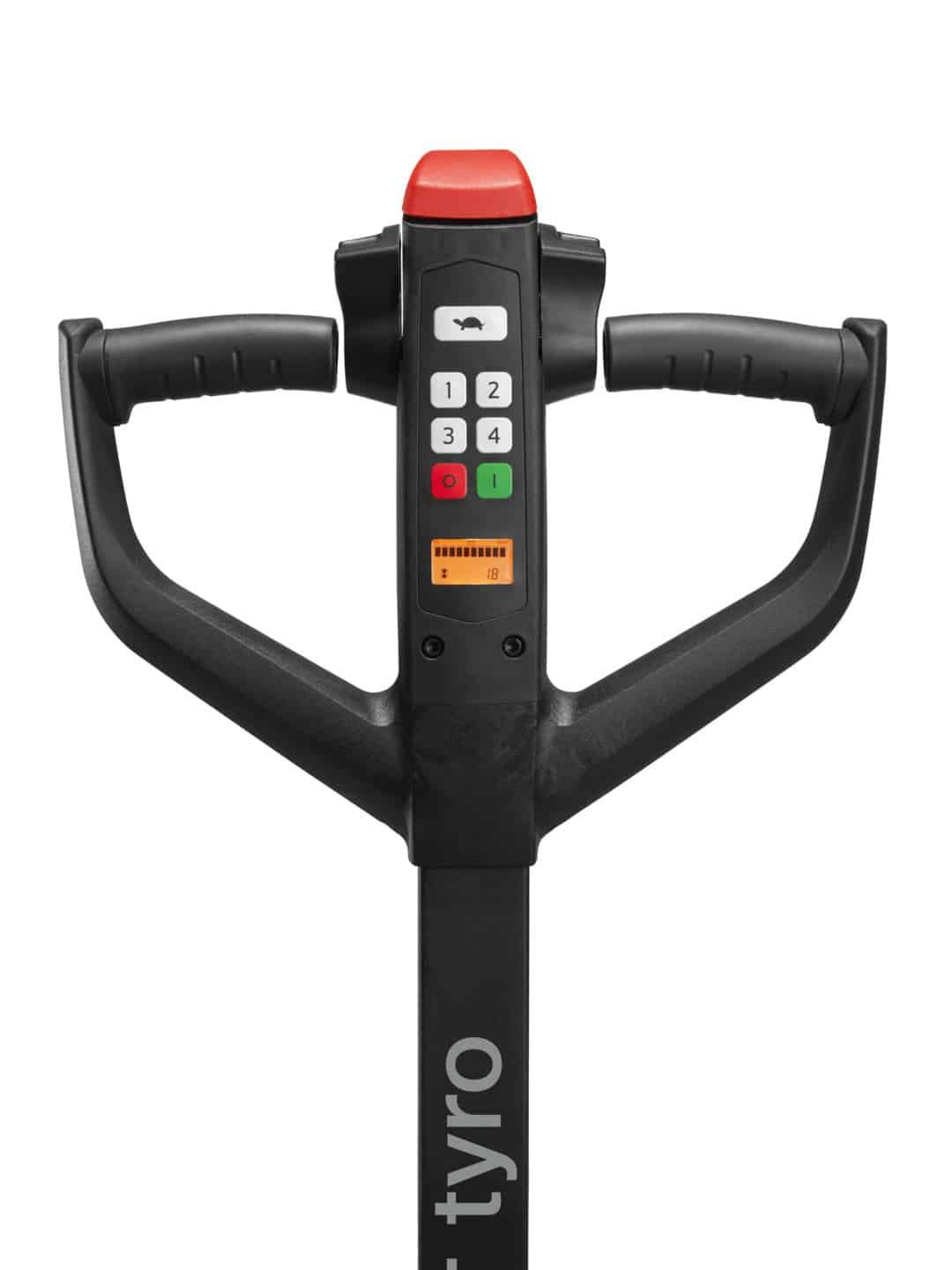 Swivel castors
The two castors on the sides ensure stability.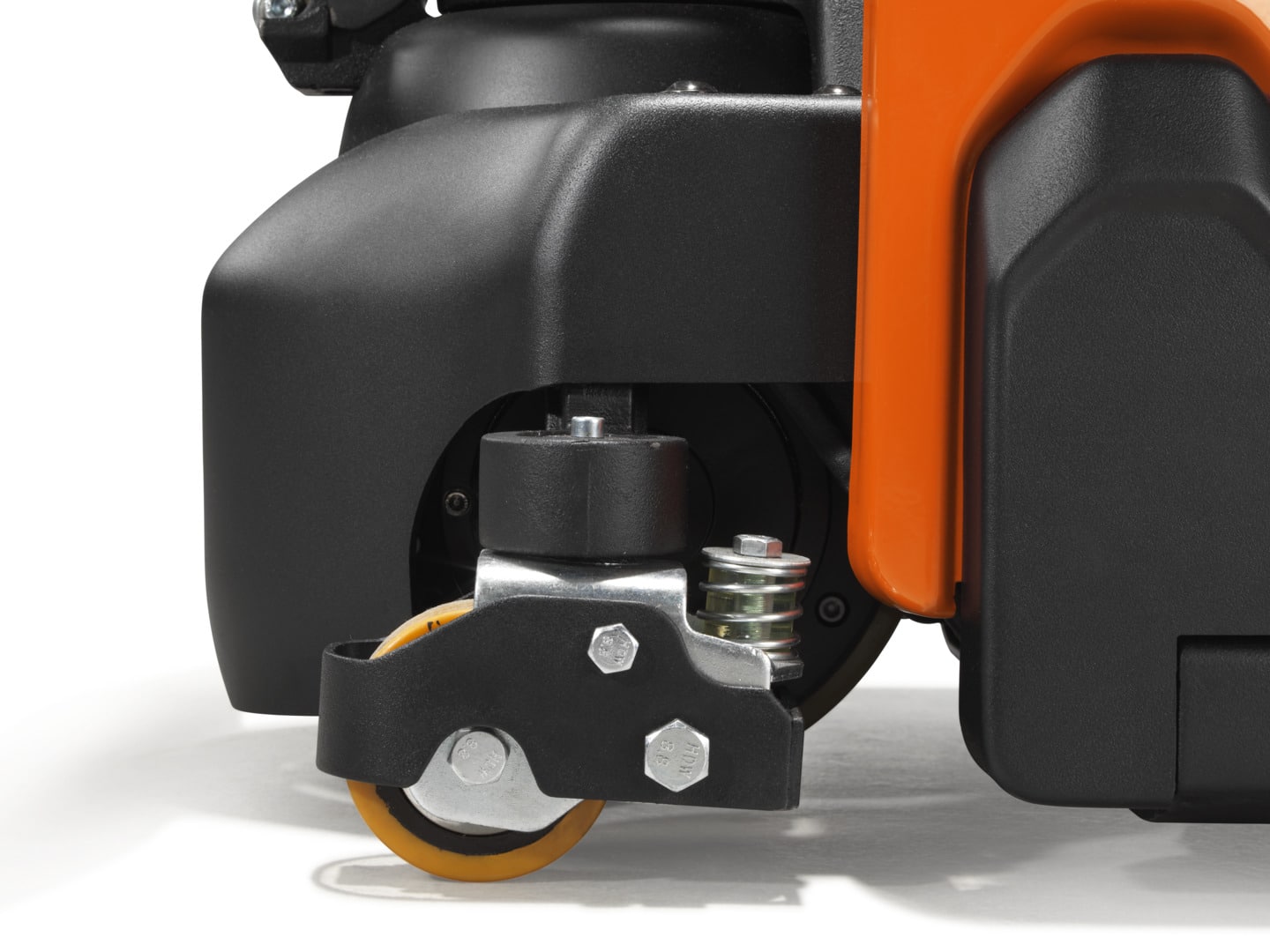 Interchangeable battery
Lithium-ion battery for increased productivity. The maintenance-free lithium-ion battery can be easily removed.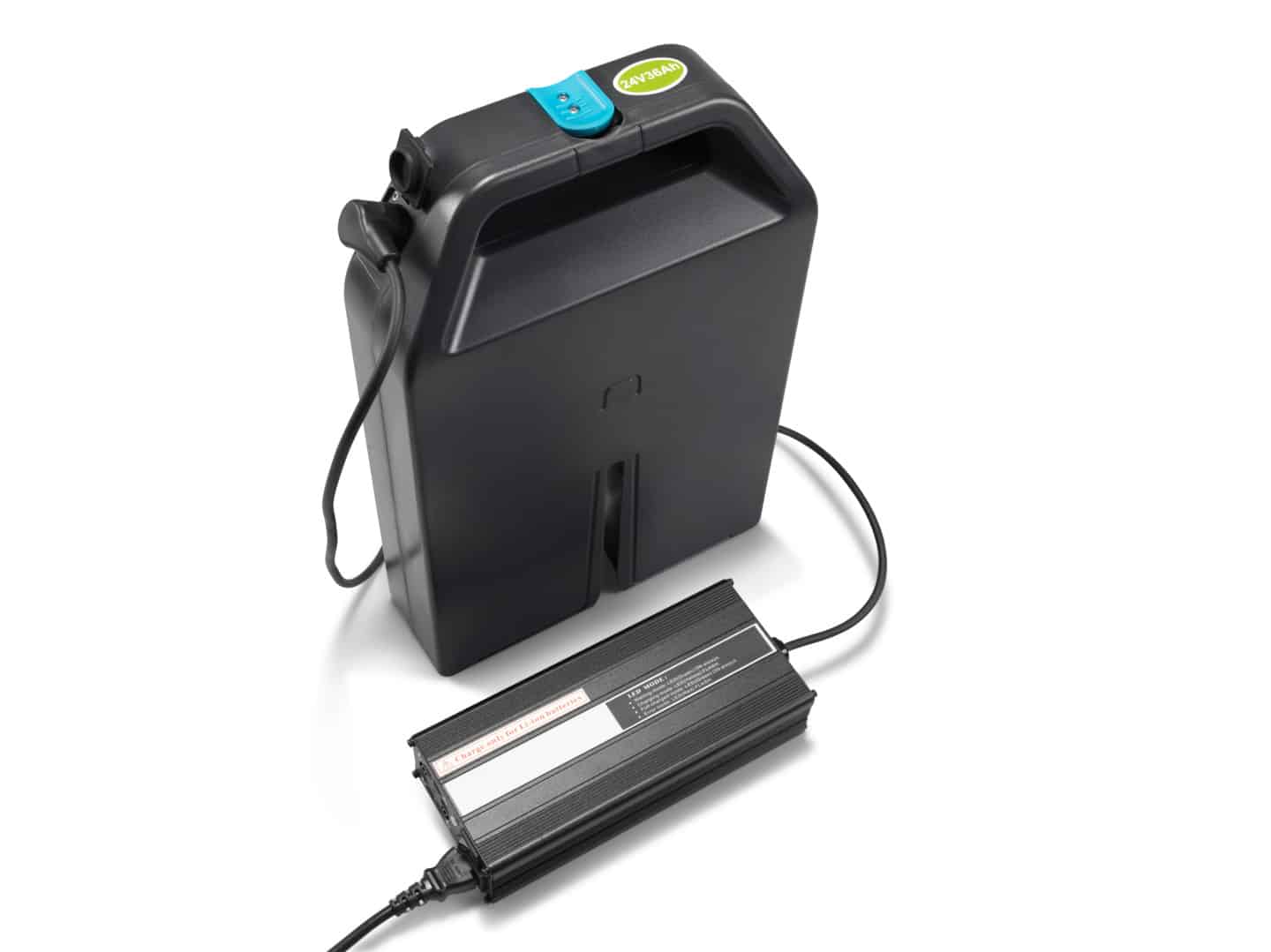 Fast charging
With the Lithium-Ion battery, it is possible to charge oneovudously and in between. The battery is charged within 2.5 hours with a 12Ah charger. Even a 10-minute or half-hour charge during dinner breaks has an effect. The operation of the Li-Ion battery is similar to that of current mobile phones.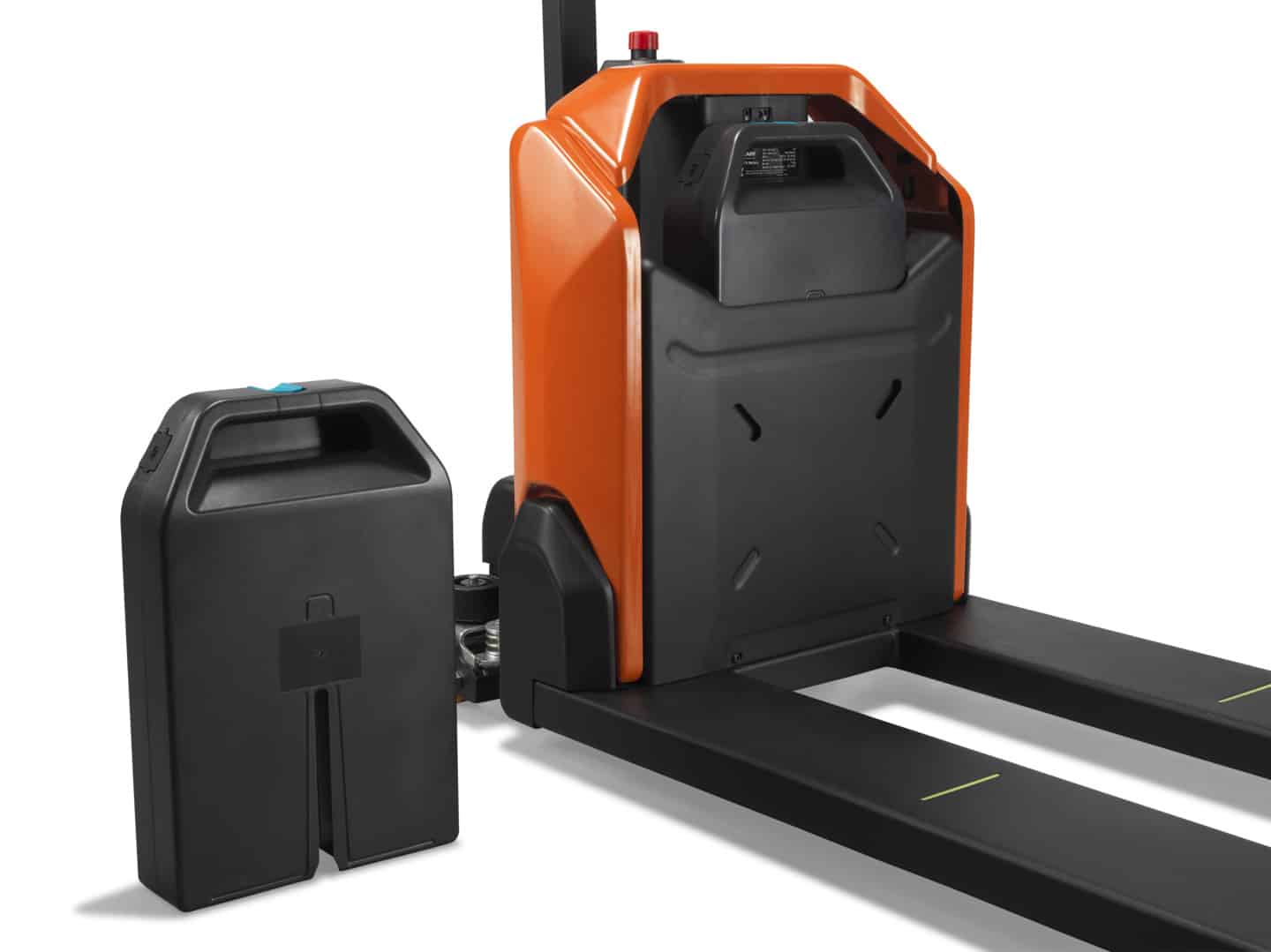 | Product series | Lifting capacity | Max Battery (Ah) | Driving speed | Type |
| --- | --- | --- | --- | --- |
| Tyro LHE150 | 1550KG | 48V 20AH | 5.2km/h | 5.2km/h |