Additional information
| | |
| --- | --- |
| Product series | |
| Model | |
| Lifting capacity | 2000KG |
| When | |
| Feature | |
| Servicenr | 30201713e071 |
Request a quote
The Ravas hand pump trolley with integrated weighing unit offers a cost-efficient solution without compromising on proven quality. This solution is ideal for situations where the weight of goods needs to be measured several times a day. The Ravas-1100 is the most common version of these Dutch-assembled pallet trucks, with a load capacity of 2000 kg and scales of 1 kg per step. With an accuracy tolerance of 0.1%, this hand pallet truck delivers high precision, making it possible, for example, to label shipped or received goods with the correct weight during the shipping process. Besides weighing, the pallet truck can of course also be used for moving pallets.
This comprehensive basic model is equipped with advanced functions in the LCD display, including manual zeroing, gross and net weighing and a summing function. With a standby time of 3 minutes, the battery lasts at least a year, even with intensive daily use. Moreover, the display is fully waterproof, allowing the hand pallet truck to be used in rainy conditions or temporarily outside without any problems.
Optionally, the hand pallet truck is available with several additional features, such as fine scaling, OIML III calibration, thermal printer, full ATEX explosion protection and even continuous operation with interchangeable rechargeable battery packs. In its standard configuration, the Ravas-1100 is suitable for moving and weighing Europallets.
Don't hesitate to contact Prince Holland to discuss the options to suit your specific situation!
Solid workhorse
Thanks to its robust chassis, this weighing hand pallet truck is suitable for basic and general daily weighing needs.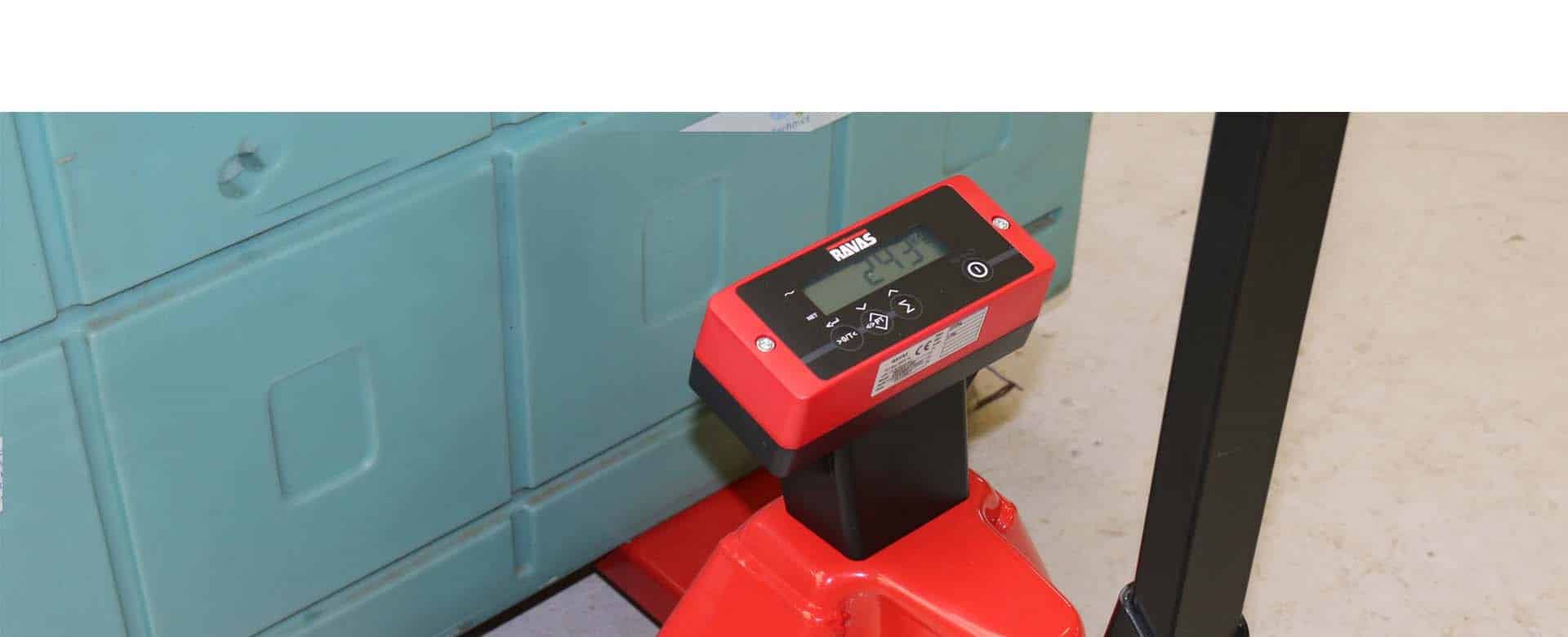 Industrial applications
With the RAVAS-1100, you check weights when receiving goods or completing transport documents.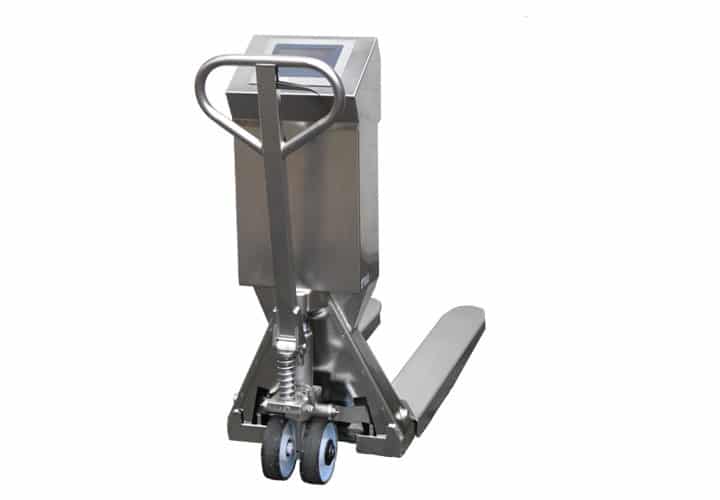 Suitable for rough conditions
Being shock and vibration resistant as well as waterproof, this pallet scale is also suitable for harsh or outdoor conditions.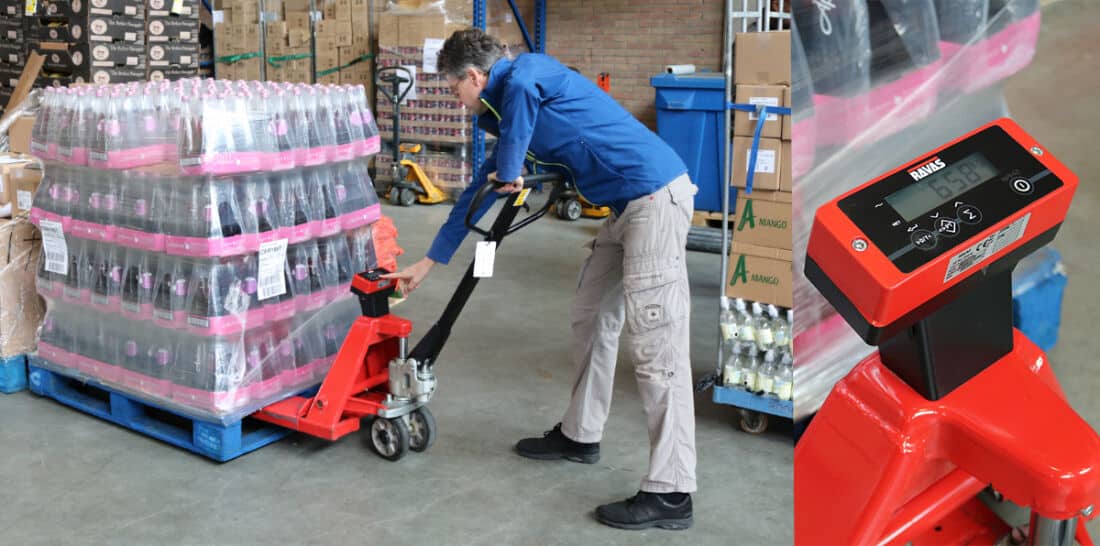 Accuracy at a good price
The combination of the rugged chassis and power supplied by 4 standard AA batteries allows an attractive price point with acceptable accuracy.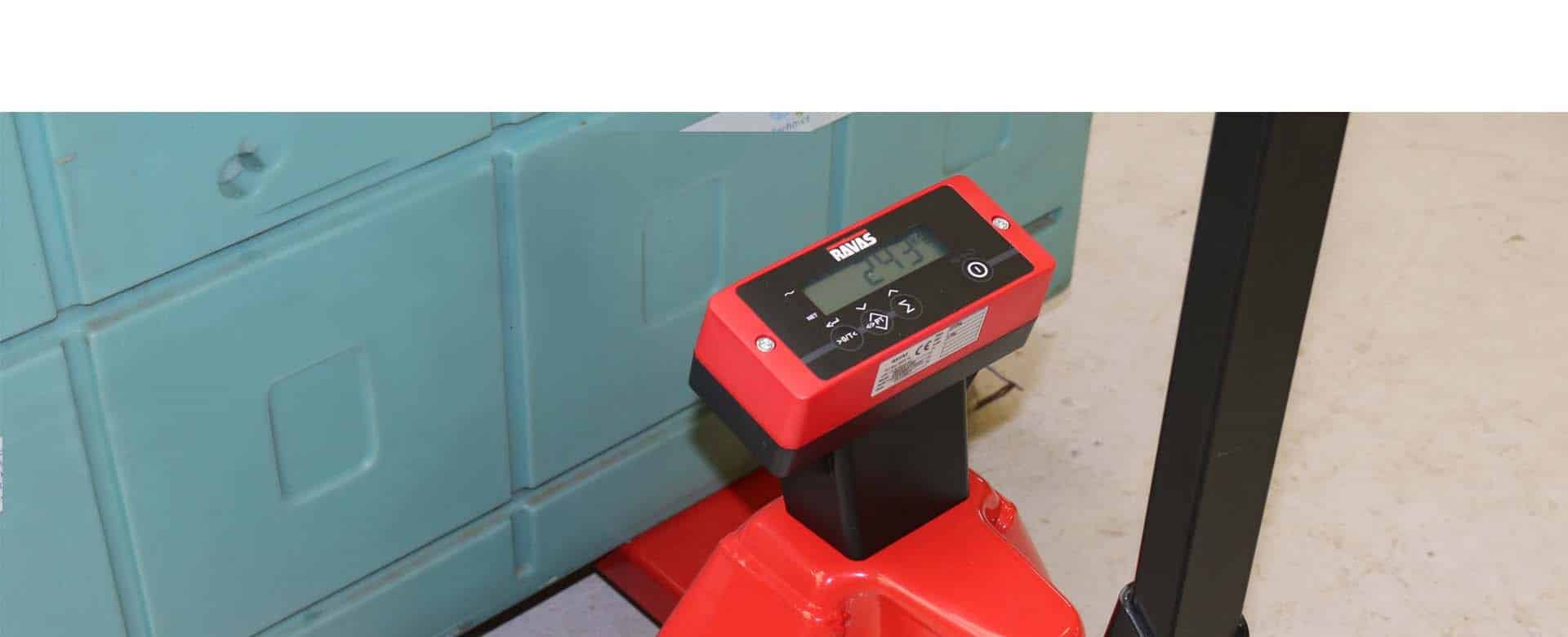 | Product series | Model | Lifting capacity | When | Feature |
| --- | --- | --- | --- | --- |