BMWT SAFETY MARK
Good preventive maintenance and periodic inspections extend the lifespan. It also minimises the risk of breakdown or failure.
This is what we offer!
skilled mechanics for your material handling fleet;
service and spare parts for all makes;
Specialising in Toyota/BT;
Available 24/7;
replacement equipment;
Personalised service solutions.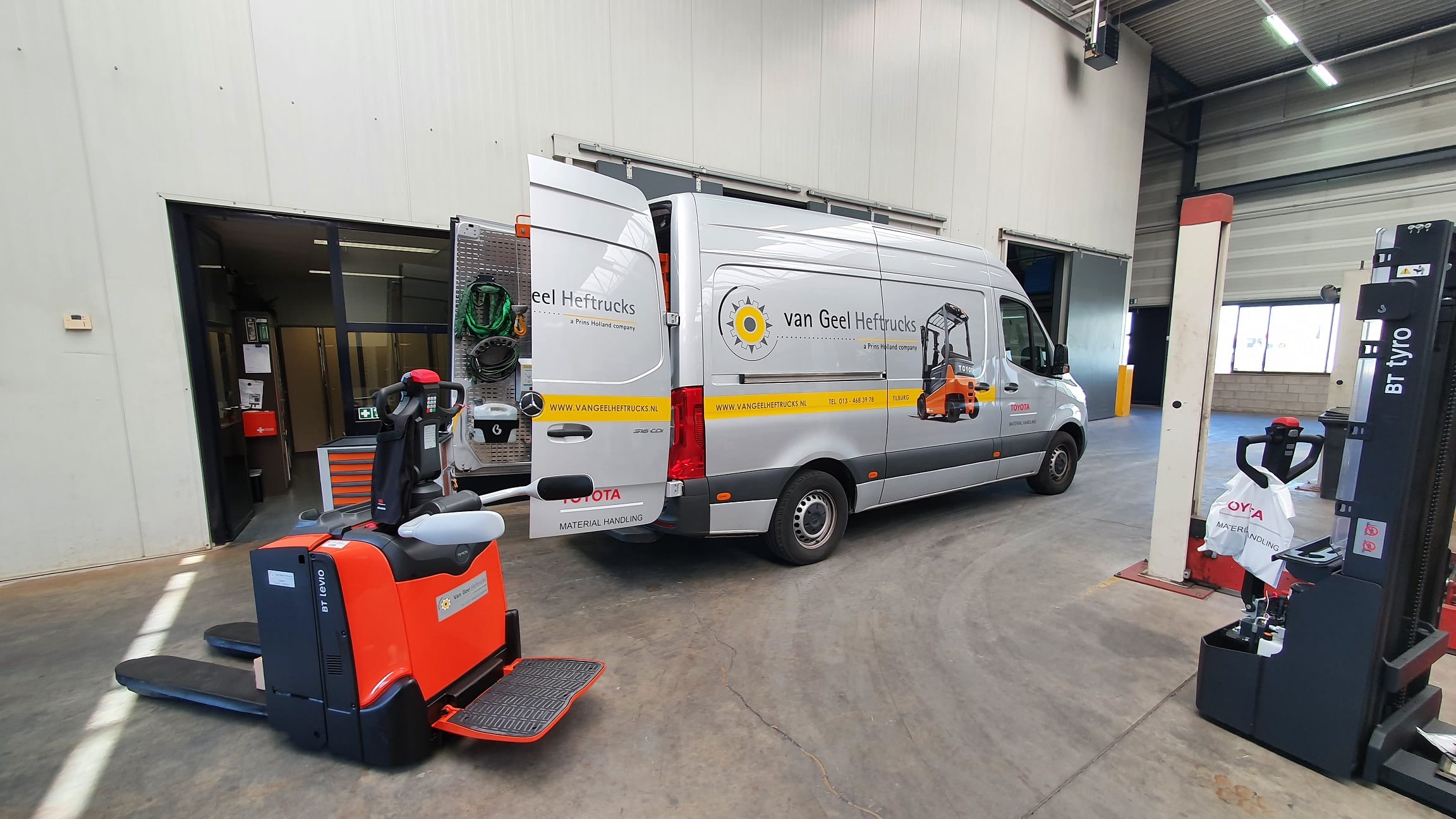 Mechanics
Our skilled service mechanics are at your service to ensure maximum reliability and minimum downtime of your equipment. At your location or in our workshop, they know their trade like no other and are happy to help you devise solutions.
The safety of you and your employees is our top priority. Our mechanics can therefore provide your equipment with a BMWT safety inspection in good time, so you can be confident that your equipment is in a safe condition.
EVIDENT
Especially when it comes to service, we want to relieve you of all your worries. Your equipment must be optimally deployable and you must be able to rely on it. We take over the management of your periodic maintenance and ensure that your equipment undergoes its annual BMWT safety inspection in good time. We keep you informed of the state of affairs by means of an annual operating review, which is also a matter of course for us.
WHAT SUITS YOU?
Maintenance/repair on demand?
Maintenance subscription, with attractive benefits?
Full-service, for complete peace of mind?
Personalised service solutions.
We will gladly discuss the possibilities with you, to come to a personal recommendation.