Forklift
A forklift truck should not be missing in a warehouse or workshop. This means of transport is indispensable in daily work to move pallets of products, goods and other items from A to B within the company.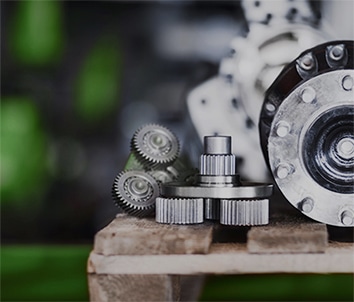 Opinion
needed?
Get in touch
CESAB En Prins forklift truck

If you are looking for a good and reliable forklift truck, you have come to the right place at Prins Maasdijk. We have been a supplier of internal transport equipment for decades. Finding the right solutions for our customers is most important to us. Thanks to the combination of our cooperation with CESAB and our own Prins forklift trucks, we can always offer a suitable solution for every customer.
For many years, we have been a supplier of the CESAB brand. As a customer, you thus benefit from the expertise of a recognised manufacturer and the reliability of a local partner. By joining forces, you can be sure that you always have a good, reliable and safe forklift truck driving around in your company.
We have also been manufacturing our own Prins forklift trucks for many years. Excellent quality, according to the latest safety regulations and reliable. So three reasons to buy a forklift from Prins Maasdijk.
New Or Used?

Of course, you can come to us for a brand new forklift, but we can imagine that the budget is not always sufficient to buy a new one right away. That is why we always have a wide range of used trucks ready for you. The advantage is that these are generally priced a lot friendlier. You can view both new and used forklifts in our showroom.
Are you currently looking for a temporary solution? Prins Maasdijk can help you with that too. You can also rent a forklift truck from us. Our rental fleet has no less than 800 machines, so there is always one ready for you. Whether you want to rent for a shorter or longer period, anything is possible.
Interested?

Take contact with us if you would like to know more about buying an electric forklift or any of our other products.