Industry engine
For many years, Prins Maasdijk has been supplying good industrial engines. We are a proud importer of Kubota diesel engines. An industrial engine from Prins Maasdijk finds its way to all kinds of machine manufacturers at home and abroad. From small to very large manufacturers, everyone knows the quality of Kubota. All industrial engines and parts are delivered from stock. An industrial engine is available in various versions at very competitive prices. And in addition, we guarantee fast delivery. Prins Maasdijk is also the right address for advice and service. We do our utmost to help you in the best possible way.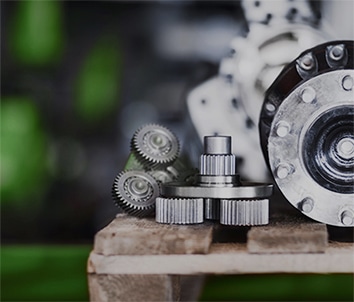 Opinion
needed?
Get in touch
Prins Motoren
Prins Maasdijk is a group of companies in the technical services industry. We have several divisions, including Prins Motoren. This is where quality and knowledge come together. We are an importer of various types of engines, including Kubota's industrial engine. The increasingly stringent emission requirements make Kubota a forerunner in terms of strict environmental requirements. We already have a lot of knowledge and are constantly working on an even better industrial engine.
Since 2019, the new European emission standard, stage 5 (V), is in force for non road mobile machinery. All engines must meet this standard, with a diesel particulate filter (DPF) mandatory from 19kW onwards. At Prins Maasdijk, we have environmental friendliness high on our list of priorities. All Kubota engines up to 56kW therefore comply with stage 5 (V), without the need for an SCR system (ad blue system). This makes 56kW engines an important power limit and a smart choice. Kubota has a wide range of compact stage V engines up to 56kW, moreover, at Prins Maasdijk we can supply many stage 5 engines up to 56kW from stock.
Industrial motors deliver the reliability and high specific performance you can expect to improve productivity and efficiency. All motors are extensively tested and comply with all necessary safety, material and emission certificates. We are also committed to service. You can therefore contact us with all your questions and comments. We think along with you to find the best solution.
Large Stock
Prins Maasdijk has a large stock of new diesel engines. This means we can always help you quickly. If you are looking for an industrial engine, you can come to us. We offer machine manufacturers the opportunity to quickly apply world-renowned engines in their machines. Besides a large stock of new motors, we also have many original parts in our warehouse. If you need anything, please feel free to contact us. We will do everything we can to help you.
For many years, Prins Maasdijk has been the proud importer of Kubota diesel engines. Do you want to be assured of quality and want expert advice on an industrial engine? Prins Motoren is the point of contact for Kubota engines for industrial applications. Prins Maasdijk also has a technical service department that is available if you have a breakdown, for example. We also provide inspections and maintenance work. You can easily make an appointment for this via the website. We are happy to be at your service. See you at Prins Maasdijk.