Stage V
An engine that meets the Stage V standard can be found at Prins Maasdijk. This is because we are the proud importer of Kubota engines. Kubota has always strived to comply with emission regulations worldwide. This makes Kubota a forerunner when it comes to engines with a Stage V standard and meeting strict emission guidelines. Kubota's compact diesel engines belong to the world's top segment and meet the latest emission and environmental requirements for good reason. In recent years, the focus has been on a better environment, something Kubota and Prins Maasdijk also consider important.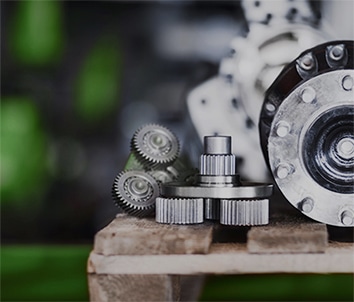 Opinion
needed?
Get in touch
Stage V Standard
With the so-called Stage V standard, it is mandatory for new machines to incorporate cleaner engines. These engines emit fewer pollutants. From 2019, the new European Stage V emission standard will apply to non-road mobile machinery (NRMM) . All engines must comply with this, and a particulate filter (DPF) is also mandatory from 19kW onwards. Prins Maasdijk also has Kubota engines up to 19kW, which meet the strict emission standard without a particulate filter. If you are looking for one of the most experienced non-road engine manufacturers in the field of DPF particulate filter systems, Kubota is the right choice. They use automatic regeneration of DPFs. As a result, Kubota engines can be used in almost all fields of application and you will not notice the regeneration in everyday use.
Kubota engines are distinguished by high performance, energy efficiency and environmental friendliness. And all new engines up to 56kW meet the Stage 5 standard, without the need for an SCR system (ad blue system). This makes this an important power limit and makes these engines a smart choice. Kubota has a wide range of compact stage V engines up to 56kW, and we also have many of these engines available from stock at Prins Maasdijk.
Want more information about internship V and what it means for your business? Then contact one of our expert staff members. We have a dedicated engine division, Prins Motoren bv where expertise and quality come together. You can soon get to know a genuine Kubota engine that meets the Stage V emissions standard.
Applications
At Prins Maasdijk, you can find A large stock of new diesel engines, petrol engines and gas engines complying with the Stage V standard. You will also find a stock of original Kubota spare parts for your machinery. In fact, you can come to us for everything in the field of Kubota industrial engines. Kubota engines are used for various purposes, such as putting together generator sets. We also have these generator sets in stock for you. The range of gensets does not stop at construction site applications, but extends to emergency power supplies for distribution centres, hospitals and data centres, for example. Whether you are looking for an engine with stage V standard or expert advice, you will find it at Prins Maasdijk. We have been the importer of Kubota engines for many years. These find their way to all kinds of machine manufacturers at home and abroad. Do you want to be assured of quality and want expert advice on various applications? Prins Motoren is the point of contact for Kubota engines for industrial applications. We are happy to provide you with advice and quality. See you at Prins Maasdijk.