Buy pallet truck
Do you have a warehouse or workshop where you often need to drive or move pallets? Then make use of a pallet truck. It allows you to easily move pallets of products from A to B within your company.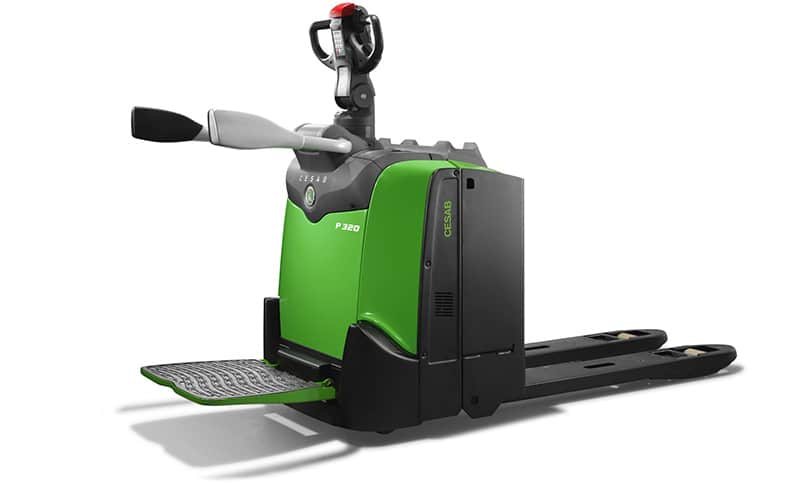 Which pallet truck will you choose?

When you decide to buy a pallet truck, you have a number of options. Firstly, you can choose a hand pallet truck or one with an electric motor. The hand pallet truck is the familiar one that you have to operate by hand yourself to adjust the height of the handles and to move the truck. There is also the electric pallet truck. What immediately stands out is the ergonomic design. The trolley is only 66 centimetres wide and yet can easily lift up to 2,000 kilograms.
You also have the choice of buying a new or used pallet truck. The advantage of a used pallet truck is that the price is generally a lot friendlier. Moreover, they are not inferior to new pallet trucks.
Prince Maasdijk For Every Pallet Truck

Whatever pallet truck you are going to buy, at Prins Maasdijk you are always at the right place. We are supplier of several renowned brands in the field of forklifts and warehouse trucks. Moreover, we have also been manufacturing our own Prins forklift truck for many years. In our showroom, you can come and see both used and new pallet trucks with your own eyes.
For all logistics solutions

Prins Maasdijk offers all kinds of logistics solutions for any warehouse. Whether horizontal or vertical transport is required, you will find the solution with us. Even if you do not yet want to buy a pallet truck, but are looking for a temporary solution. That is why you can also rent a machine from us. We have more than 800 machines ready for you to rent for shorter and longer periods of time. Thanks to our own transport, we make sure that the machine you need is ready for you at the right time.
Would you like to make an appointment to visit our showroom? Or would you like more information before buying a pallet truck? Then please contact with us.