The BT Reflex Basic series represents an advanced range of reach trucks that combines the benefits of a forklift truck with remarkable manoeuvrability thanks to its reach mast concept. This allows the truck to manoeuvre effortlessly in narrow aisles less than three metres wide. The entire lift mast can extend and retract, reducing the overall length of the truck during horizontal transport and allowing turning in aisles. The driver's transverse seating position shortens the truck while providing ergonomic benefits by eliminating the need for the driver to fully turn in the seat when changing direction of travel. With lift heights up to 8500 mm and a load capacity of up to 1600 kg, this versatile truck is suitable for numerous low-intensity applications.
The generous cab, adjustable floor height, industrial seat and intuitive fingertip control levers contribute to extra comfort. As a result, the operator not only enjoys increased comfort, but also a safe and pleasant working environment. Its compactness and manoeuvrability make the reach truck particularly suitable for warehouses with narrow aisles and racking systems. BT Reflex B-series' controls are simple and familiar, with mini-levers for all fork movements. The 360° steering system allows the reach truck to manoeuvre smoothly between racking systems.
The reach trucks in the Basic series are ideal for low-intensity applications. Especially in smaller logistics companies and in the processing industry, the truck comes into its own because of its flexibility and manoeuvrability, combined with modern ergonomics, safety and comfort.
If you are wondering whether the B-series is suitable for your specific application, please do not hesitate to contact Van Geel Heftrucks for expert advice that suits your situation.
Simple controls for easy operation
The controls are simple and logical. With fingertip control for all fork movements and effortless electronic control for precise driving.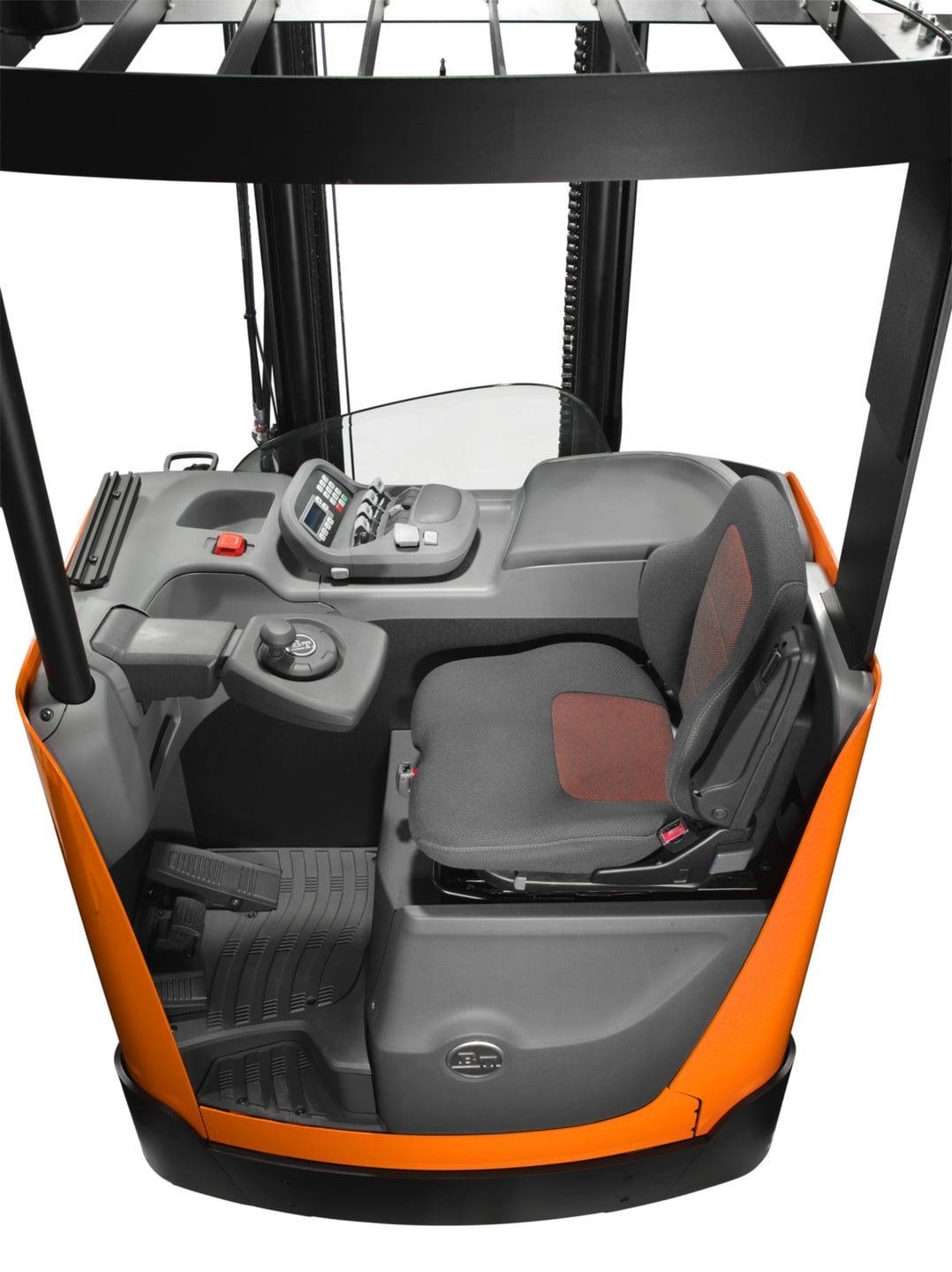 Pedal layout as in the car
The pedal layout is the same as in a car. For easy and intuitive control.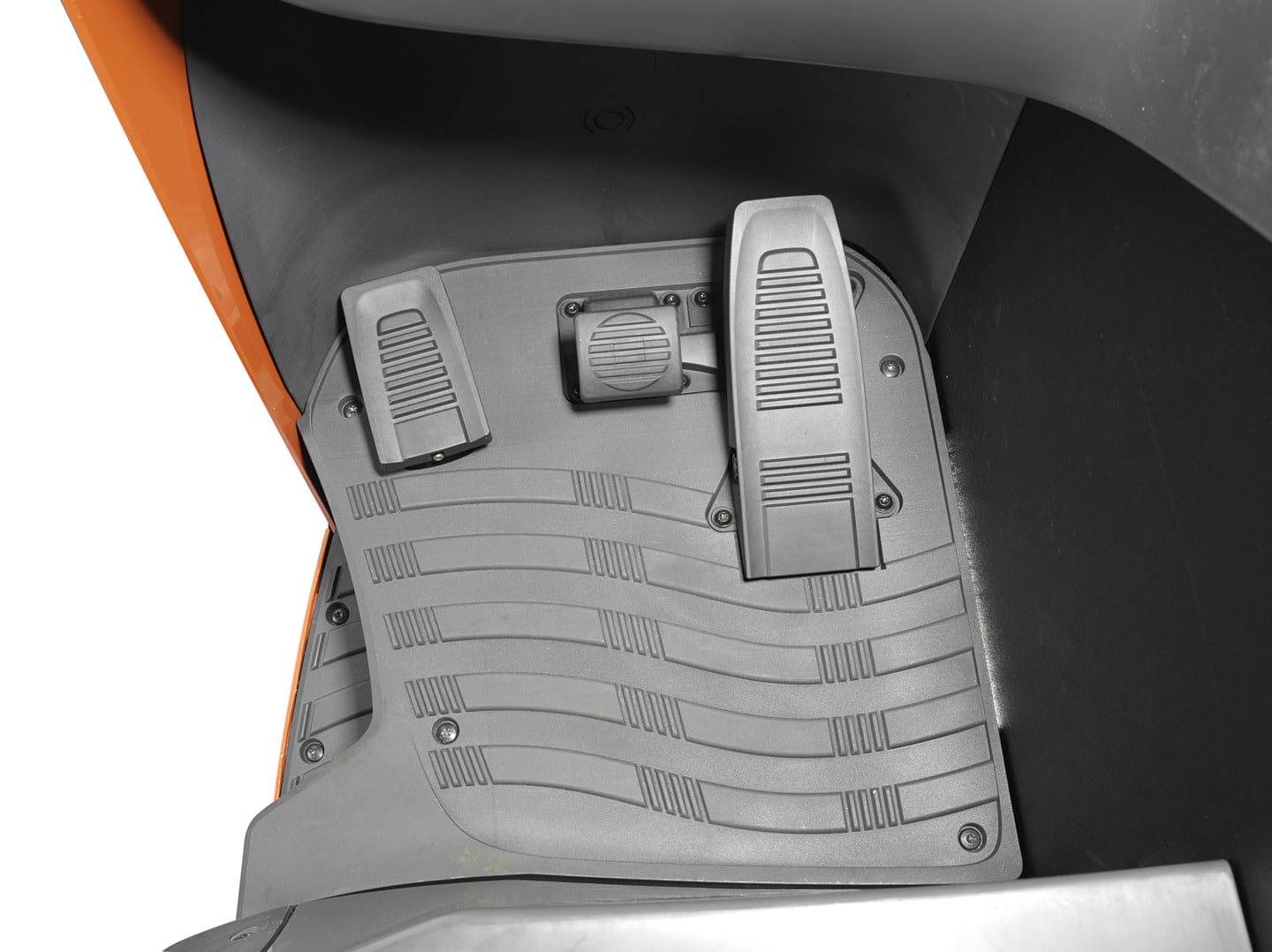 easy access
The spacious compartment and low and open step make getting on and off easy. This is ideal for drivers who often need to get in and out of the truck.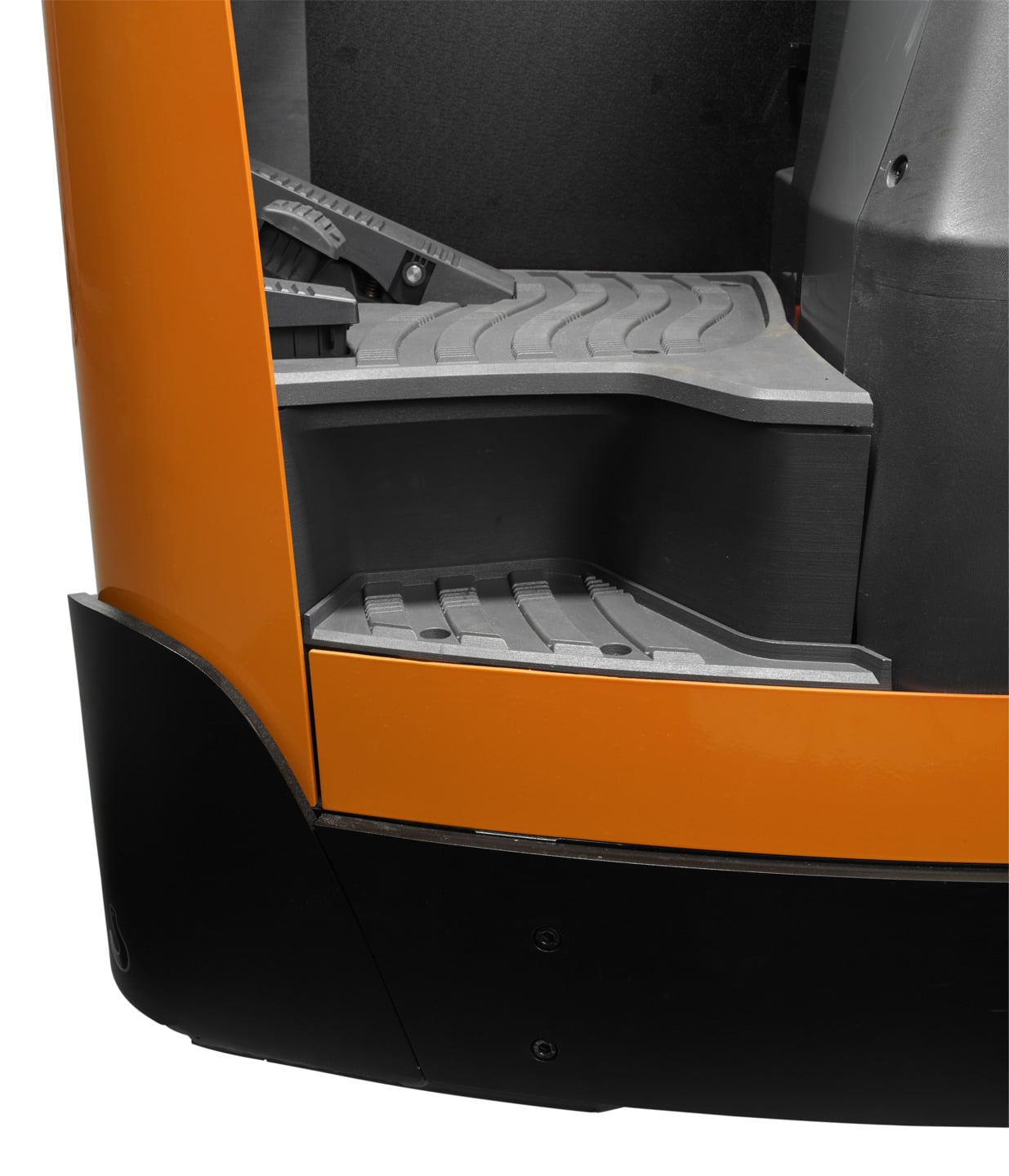 | Product series | Model | Lifting capacity | Battery capacity | Lifting height |
| --- | --- | --- | --- | --- |
| Reflex B | RRE 140 B | 1400kg | 620ah | 8,5M |
| Reflex B | RRE160B | 1600kg | 620ah | 8,5M |