The BT Reflex F-series is a notable variant within the Reflex E- and R-series, combining the manoeuvrability of a reach truck with the application range of a side loader. This reach truck is ideal for handling very long goods in tight aisles. Whether it is tubes, pipes, structural steel or other large long loads, the F-series 4-way reach truck is prepared for it.
The multi-directional reach truck, also known as the 4-way reach truck, is ideally suited to heavy-duty applications. Like all BT reach trucks, the F-series is equipped with advanced AC technology, allowing driving performance to be fully tailored to the needs of the operator and the environment. The spacious and wide cab contributes to driver comfort, as does the four-way control system. Thanks to the wide mast, the driver has an optimal view of his working environment.
Besides the unique features that significantly increase productivity, this truck also has a strong emphasis on ergonomics. An industrial high-quality adjustable seat, a telescopic steering wheel adjustable in angle and height meet the highest ergonomic standards.
As standard, it features a hydraulic fork spreader with a width of 2.22 metres between the forks for improved load handling. With a capacity of 2 700 kg and lift heights of up to 8 metres, this truck can be used successfully in a variety of applications, such as construction companies and wholesalers, for transporting, for example, pipes, tubes, packs of wood and plaster.
If you are interested in the possibilities of the BT Reflex F-series for your situation, do not hesitate to contact Prins Holland for a personal consultation!
Hydraulic fork spreader
With a hydraulic fork spreader, this 4-way reach truck is suitable for a variety of different loads with different dimensions.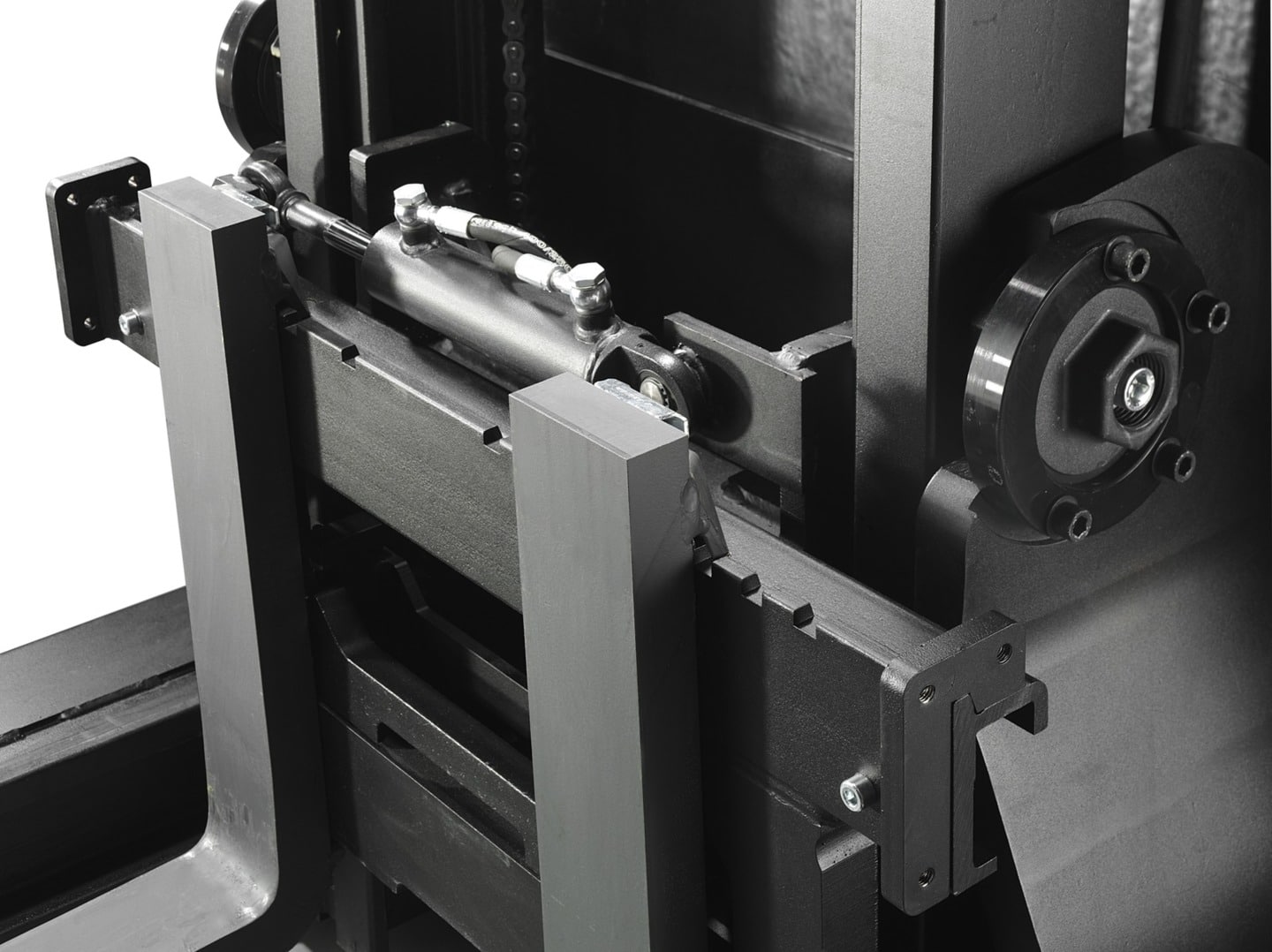 Ergonomic cabin
The cab is an ergonomic workstation with adjustable seat, armrests and steering column for optimum comfort.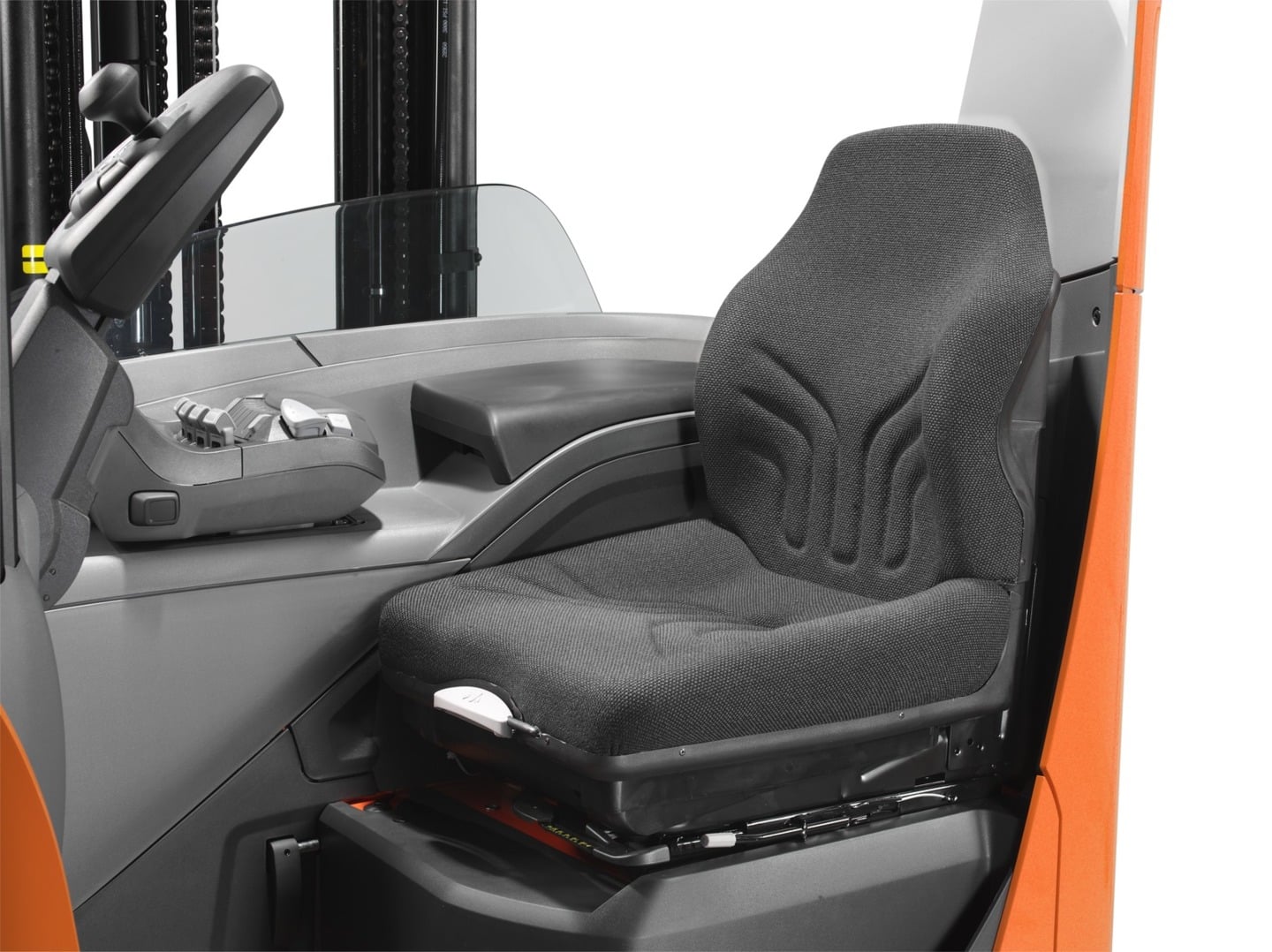 Excellent visibility
The driver always looks in the direction of the forks where he has the best view of the long loads.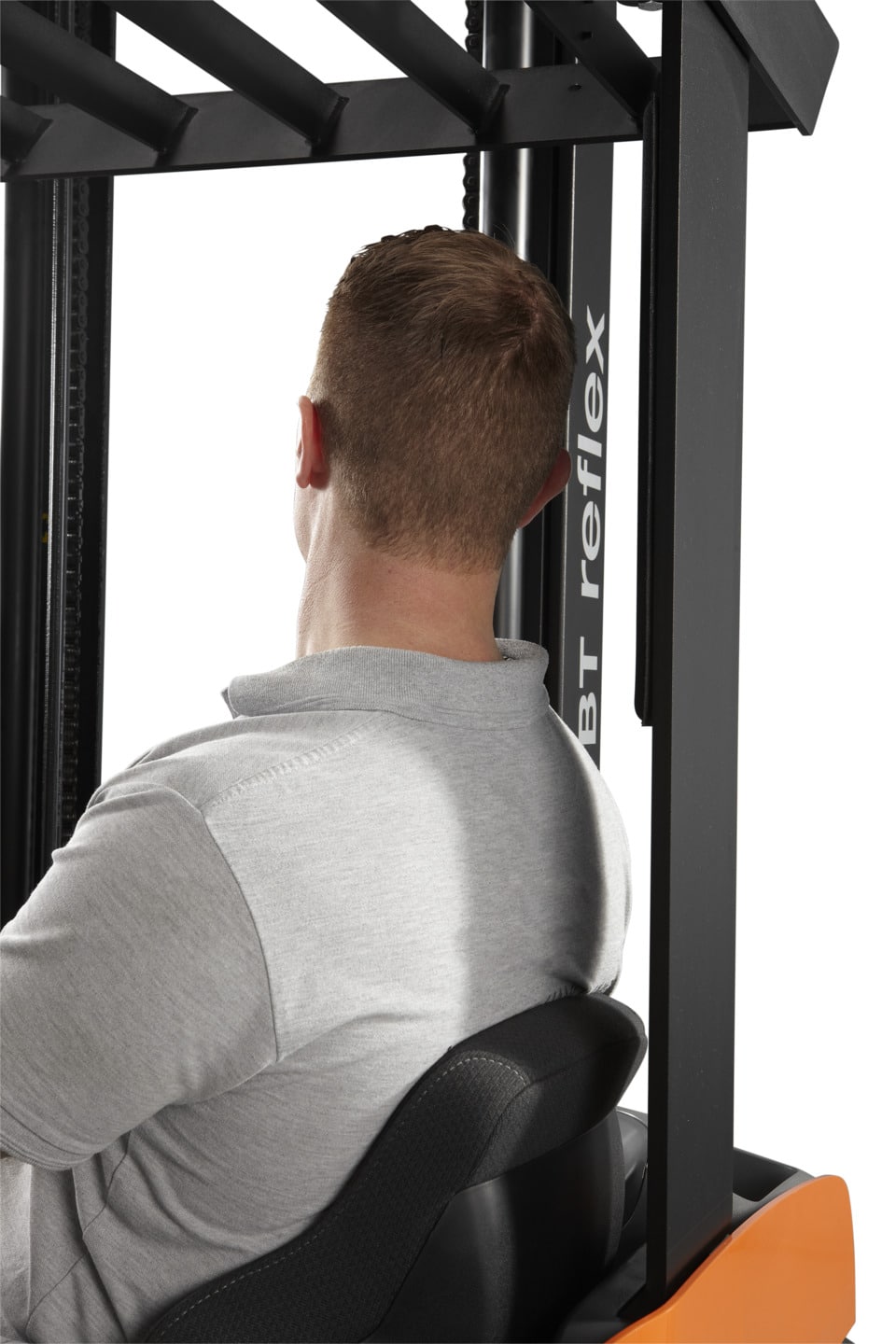 | Product series | Model | Lifting capacity | Battery capacity | Lifting height |
| --- | --- | --- | --- | --- |