The BT Reflex N-series takes stacking to a new level. With a slim chassis just 1120 mm wide, these trucks are even narrower than block and Euro pallets. This makes the N-series trucks ideal for block stacking and drive-in racking operations. However, they also feel comfortable in standard racking. Despite the narrow chassis, impressive lift heights of up to 8500 mm are available, combined with lift capacities of up to 1600 kg. Even at a height of 8500 mm, the RRE160M can still lift 1000 kg!
To complete the picture, the N-series is also available in a coldstore version, allowing the trucks to operate safely in cold storage and freezer warehouses. Especially in these locations, drive-in racking and block stacking applications are interesting to maximise capacity utilisation and utilise all available refrigeration and freezer space.
High-end AC technology allows easy adjustment of lifting and driving characteristics. The 360° steering system ensures improved manoeuvrability, facilitating use in tight spaces. Adjustable seats, steering wheel and controls ensure a high level of ergonomics.
For multi-shift situations, a simple battery changing system can be chosen, but Li-Ion batteries are also an option. With Lithium Ion as the energy source, continuous operations can be carried out without the need to change traction batteries. These trucks are ideal for a variety of applications, including cold stores, production environments, block stacking applications, drive-in racking, smaller warehouses and workshops.
Would you like to discover whether the Reflex N-series is suitable for your operation? Feel free to contact Van Geel Heftrucks for expert, tailor-made advice!
Camera and laser
The combination of a laser and a camera gives the driver optimum visibility at all times. This increases safety and productivity within your operation.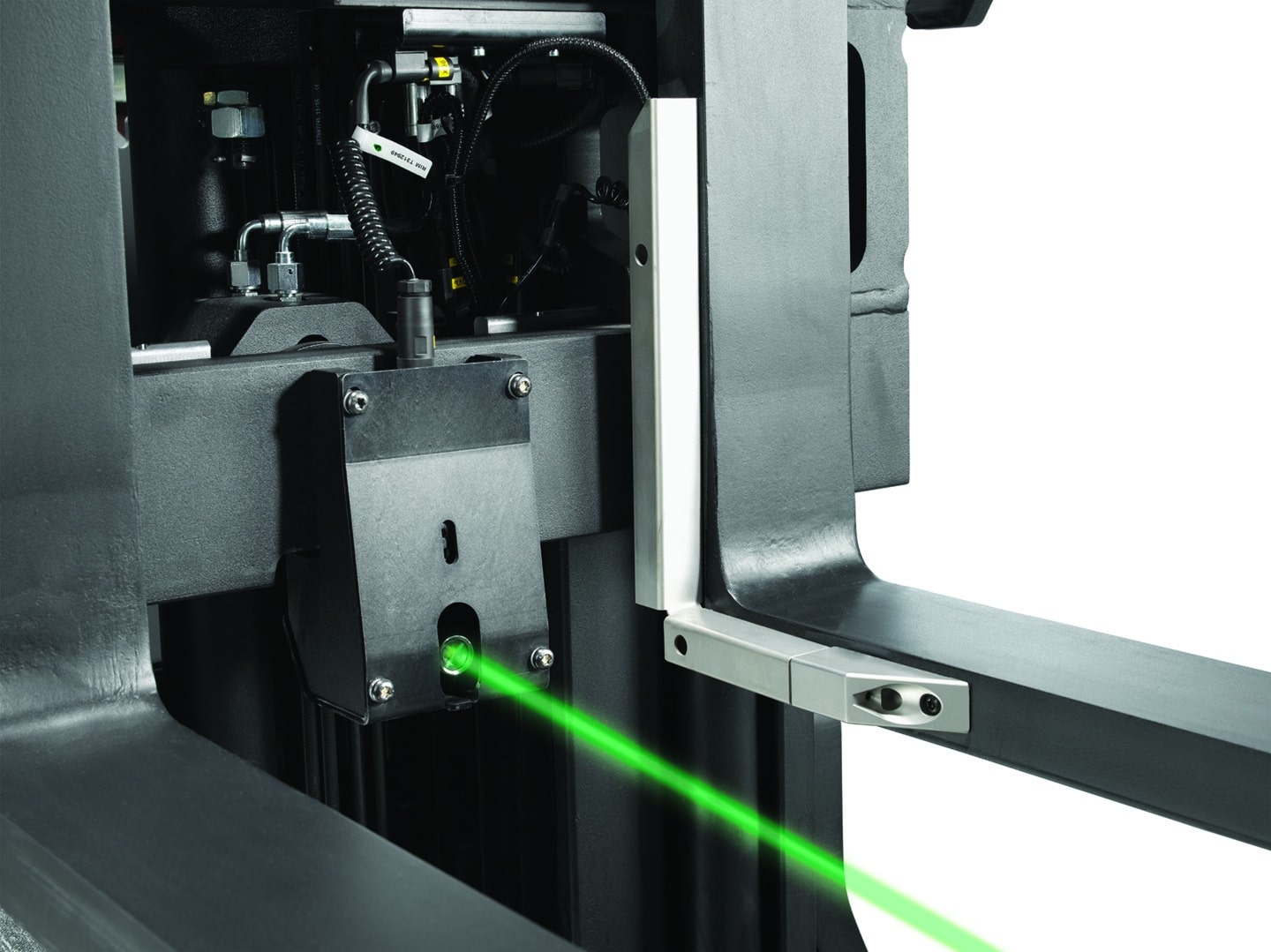 Comfortable cabin
The reach truck features an ergonomic cabin with an adjustable, seat, display and armrest. This benefits productivity and safety.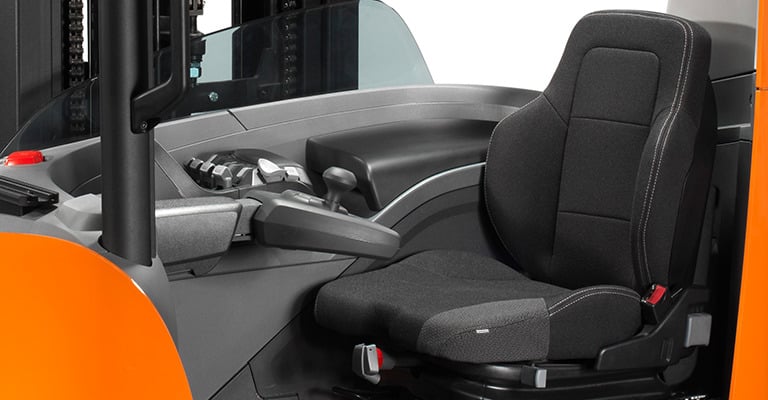 | Product series | Model | Lifting capacity | Battery capacity | Lifting height |
| --- | --- | --- | --- | --- |
| Reflex N | RRE140 M | 1400kg | 600AH | 6,3M |
| Reflex N | RRE160M | 1600kg | 600AH | 8,5M |