BT Reflex reach trucks have earned their position as a benchmark in the world of reach trucks thanks to their unrivalled productivity and ergonomics. These powerful machines reach lift heights of up to 13 metres and can lift loads of up to 2,500 kg. They are mainly used for intensive applications where operators work at high heights for long periods and perform a lot of stacking operations. The innovative 'Transitional lift control' ensures a smooth transition when extending and retracting the mast, eliminating shocks and vibrations. This not only improves ergonomics, but also drastically reduces wear and tear on the mast and truck.
The emphasis on productivity and ergonomics is evident in the features of these reach trucks. An electrically height-adjustable floor makes the trucks very suitable for situations where multiple operators use the same truck. A high-quality industrial adjustable seat with inflatable lower back support and optional heating is part of the standard equipment. The steering wheel is telescopic, angle and height adjustable.
A range of tools, such as height navigation, laser positioning and high-quality colour cameras, improves precision when positioning at height. In terms of safety, overload warning systems are available to alert the driver. The truck's intelligent software also allows for programming numerous features of the reach trucks, both to suit the driver's needs and to control the truck's behaviour.
The popularity of these trucks is unprecedented, especially in large distribution centres where speed and efficiency are crucial, and where pallets need to be placed in racking to great heights during one or more shifts per day. They are also often used in cold stores, often in combination with a fully enclosed and heated cabin. For environments with temperature fluctuations, window heating is recommended to prevent fogged windows.
The truck also comes into its own in other applications, such as small to medium-sized warehouses, processing and food industries. To meet various needs, the trucks are available with fully heated cabs and even drive-in cabs for drive-in racking.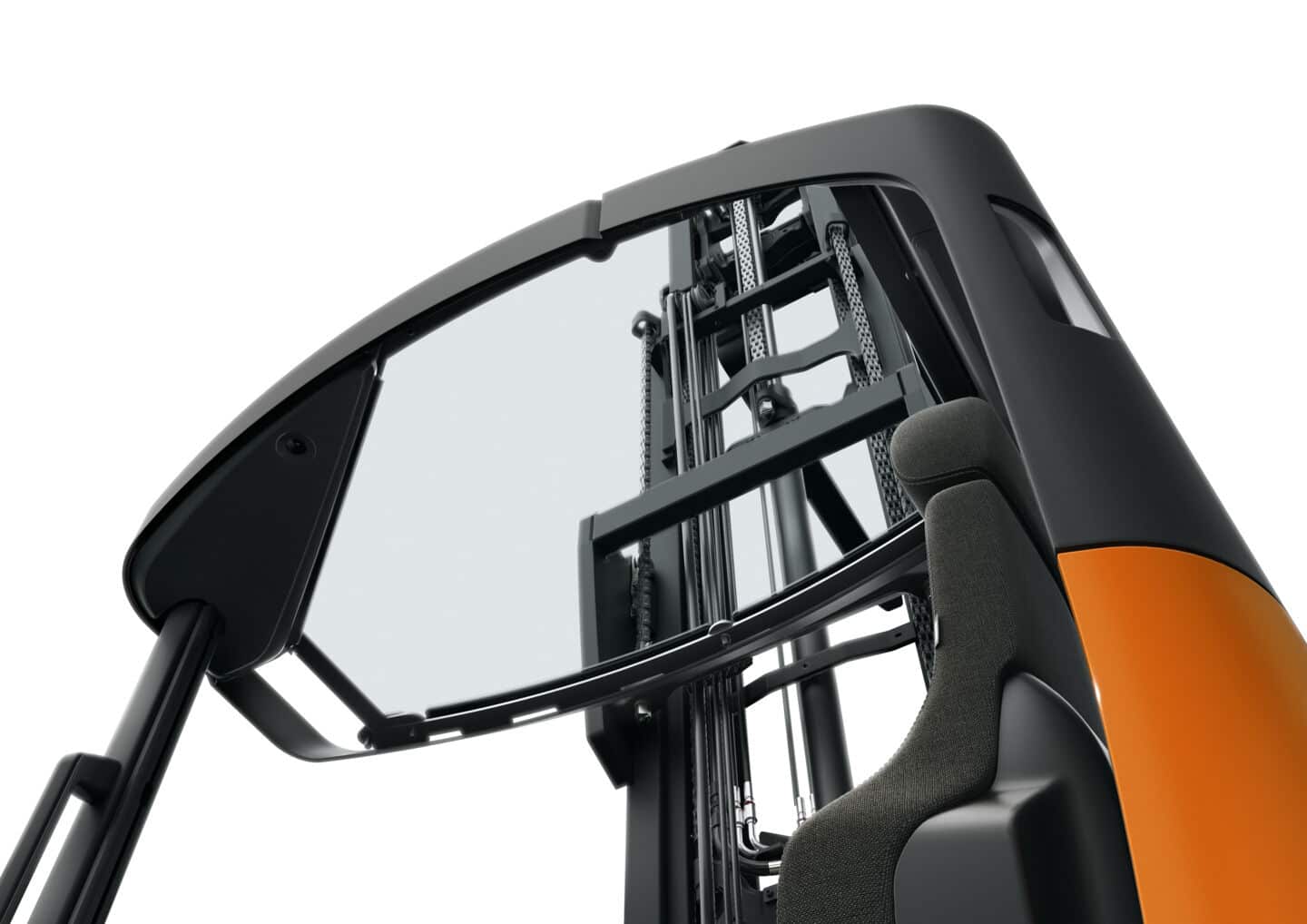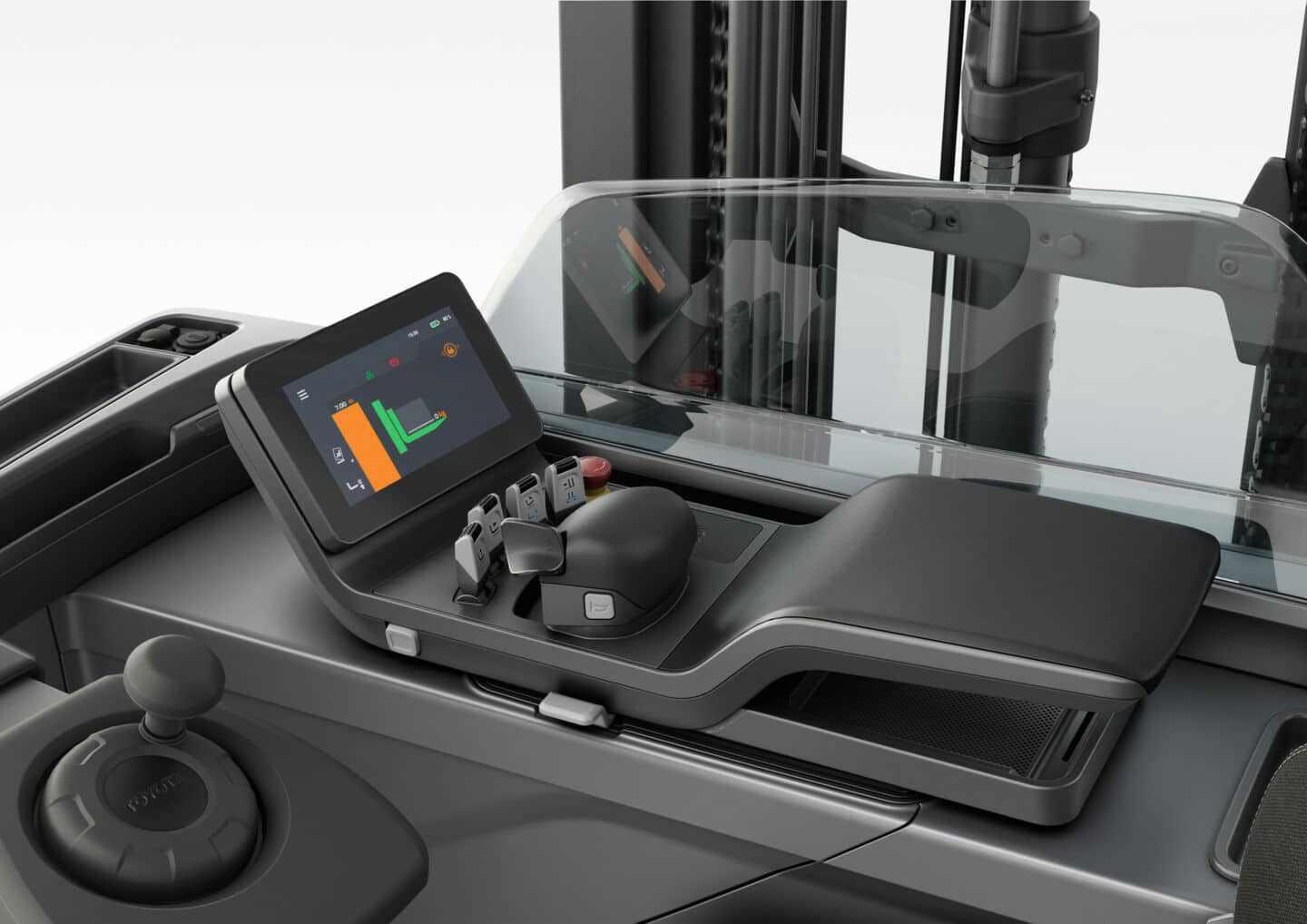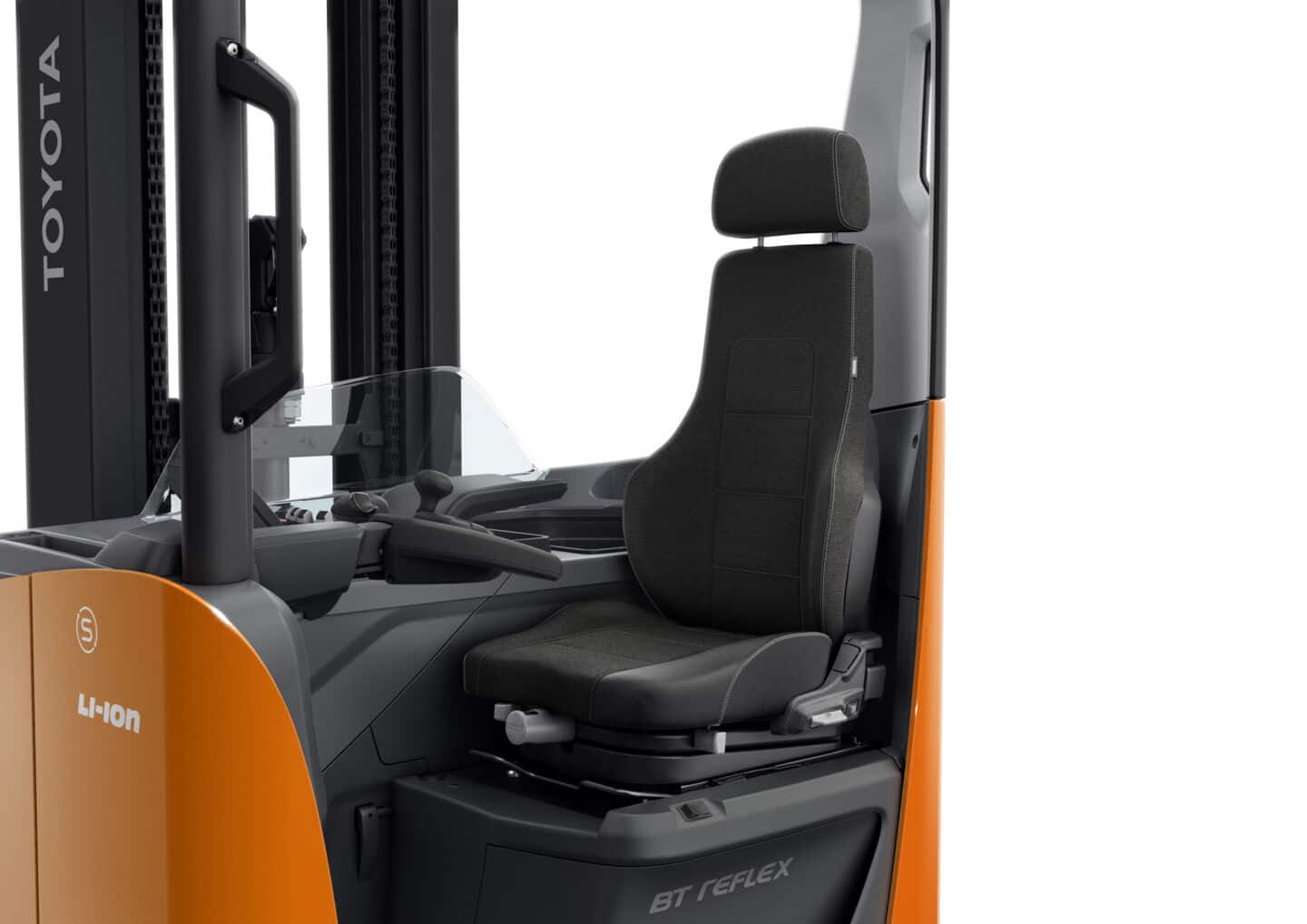 | Product series | Model | Lifting capacity | Battery capacity | Lifting height |
| --- | --- | --- | --- | --- |
| Reflex R | RRE160 H/HE | 1600KG | 775AH | 11M |
| Reflex R | RRE180 H/HE | 1800KG | 930AH | 13M |
| Reflex R | RRE200 H/HE | 2000KG | 930AH | 13M |
| Reflex R | RRE250 H/HE | 2500KG | 930AH | 13M |