Additional information
| | |
| --- | --- |
| Product series | |
| Model | SPE120, SPE120L, SPE140, SPE140L, SPE140S, SPE160, SPE160L, SPE200, SPE200D, SPE200DN, SPE200L |
| Lifting capacity | 1200KG, 1400KG, 1600KG, 2000KG |
| Lifting height | |
| battery capacity | |
| Servicenr | 3419b32f6213 |
Request a quote
The BT Staxio P-series includes a comprehensive range of stand-up stackers, ensuring that no logistics challenge is too great. With a diverse range of stacker trucks for lift heights up to 6 metres and load capacities up to 2,000 kg, together with different configurations and fork lengths, a suitable stacker truck is available for every application. To ensure continuous uptime even in the most demanding situations, such as multi-shift operations, all stackers are equipped with easy battery change systems or long-lasting Li-Ion batteries.
With a standard platform and various options for side protection, such as folding lumbar supports, fixed side baffles or a fixed back baffle, there is a wide choice for every application need. The stackers achieve speeds of up to 10 km/h to also move over longer distances in a short time. Combined with a folding platform and foldable lumbar supports, the stacker takes up no more space than the model without a platform, allowing safe and fast positioning in tight aisles and spaces.
The BT Staxio P-series stacker truck range is available in several configurations, including models with elevating support leg arms for increased ground clearance on uneven floors and slopes. Wide track support arms mean that some stacker trucks have cantilevered forks, similar to a forklift truck. In addition, these machines are equipped with the proven five-point chassis, which provides extra stability on slopes and uneven floors.
All BT stackers use maintenance-free AC technology, which significantly reduces maintenance time compared to previous generations, due to the presence of fewer wear parts in the truck. All Toyota/BT machines are designed to offer maximum uptime, with the lowest possible maintenance requirements and a modular design.
The entire Staxio P-series is suitable for use in refrigerated and freezer storage facilities. For the food industry or corrosive environments, a fully stainless BT stacker is even available...;
Optimal traction
All BT Staxio models feature the patented BT Powertrak chassis. A hydraulic system ensures that the downward pressure on the drive wheel is proportional to the weight of the load on the forks. This provides optimum grip in a variety of conditions.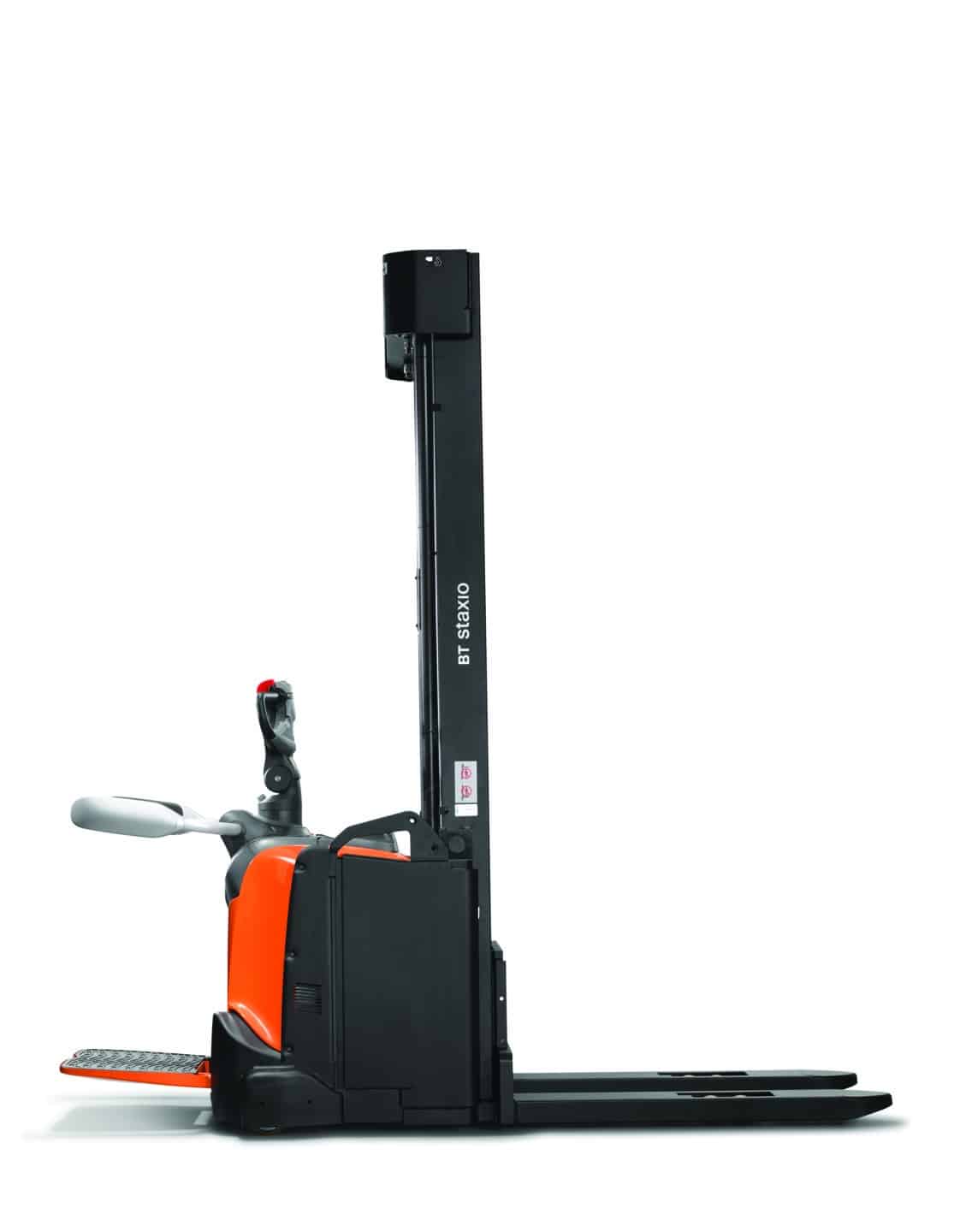 Excellent visibility
With a wide clearview mast, you always have excellent load visibility from the driving position.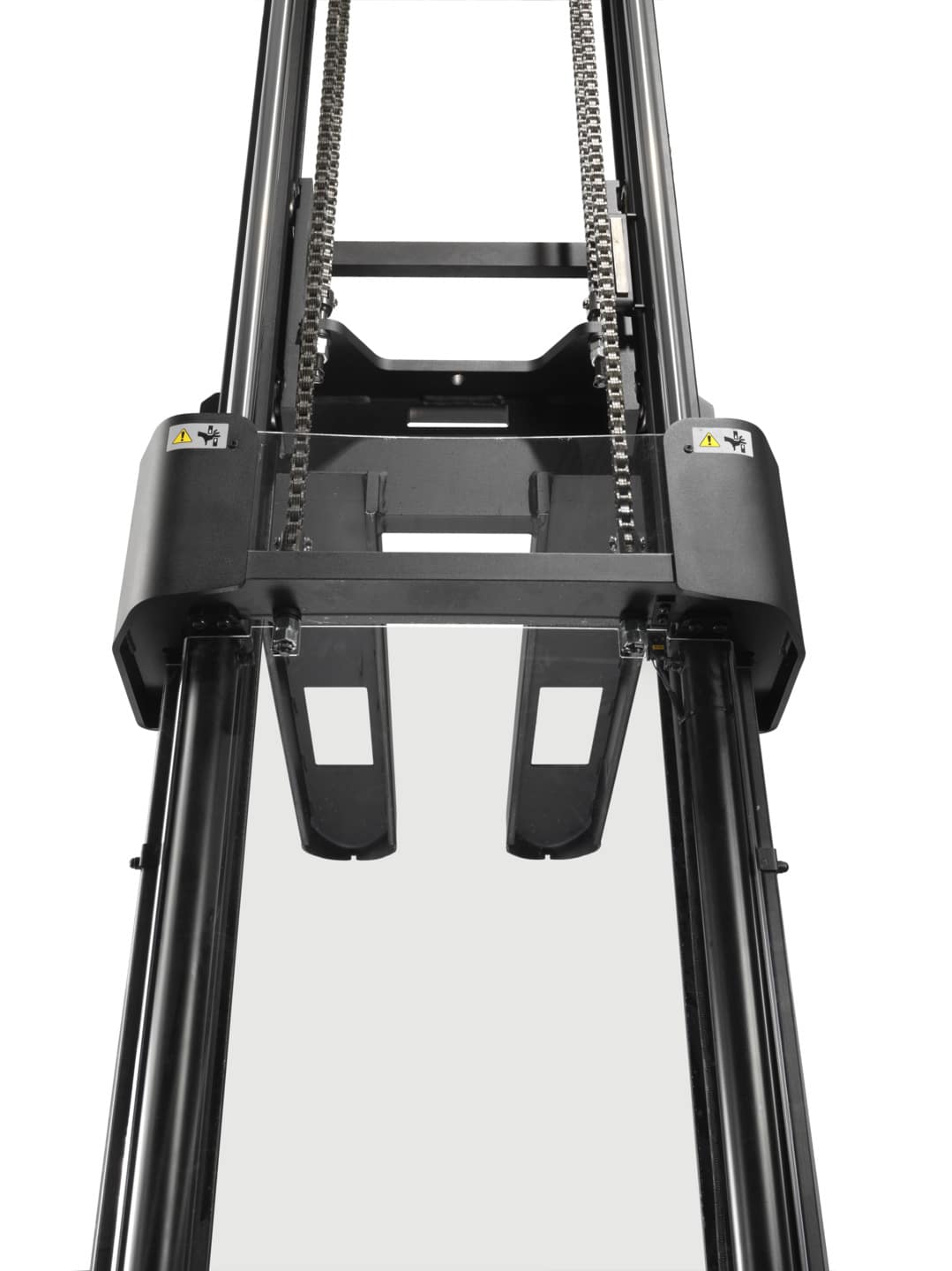 Sensi lift
Lifting speed can be precisely controlled via the intuitive fingertip control on the control arm. This enables faster work cycles, as the operator always has excellent control over the load. This lowers the risk of errors and reduces costs.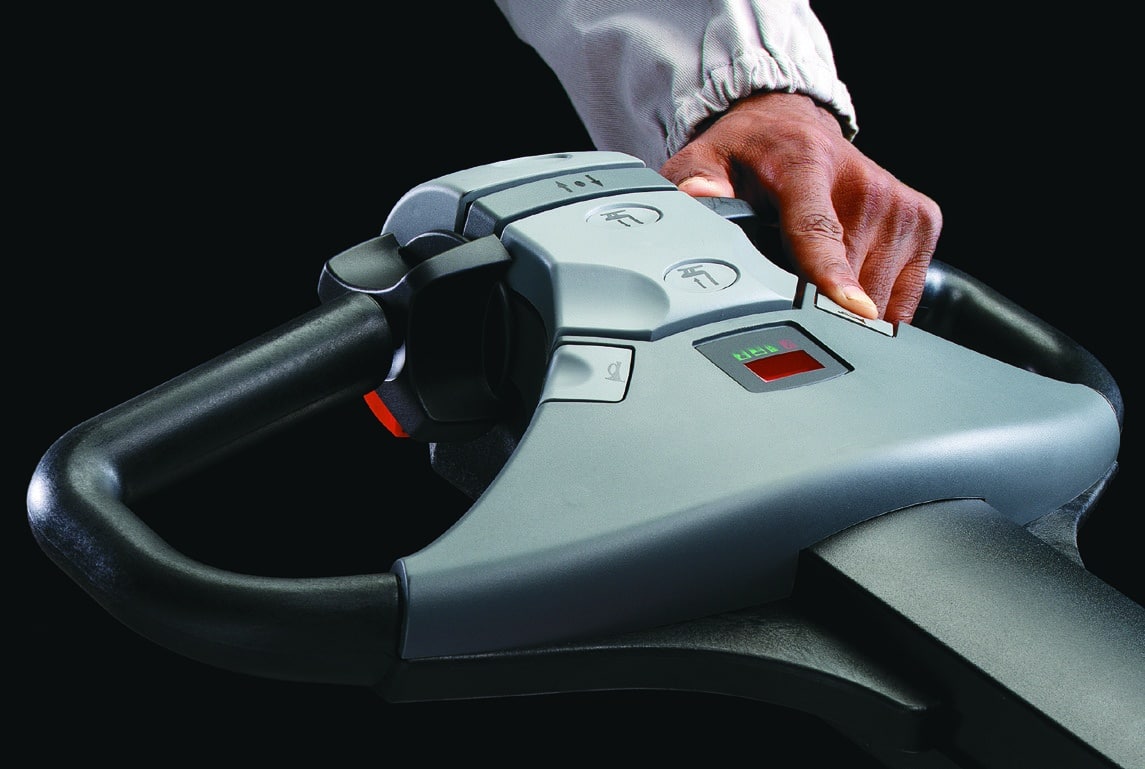 Foldable side guards
Protects the driver, but is foldable for manoeuvrability in tight spaces.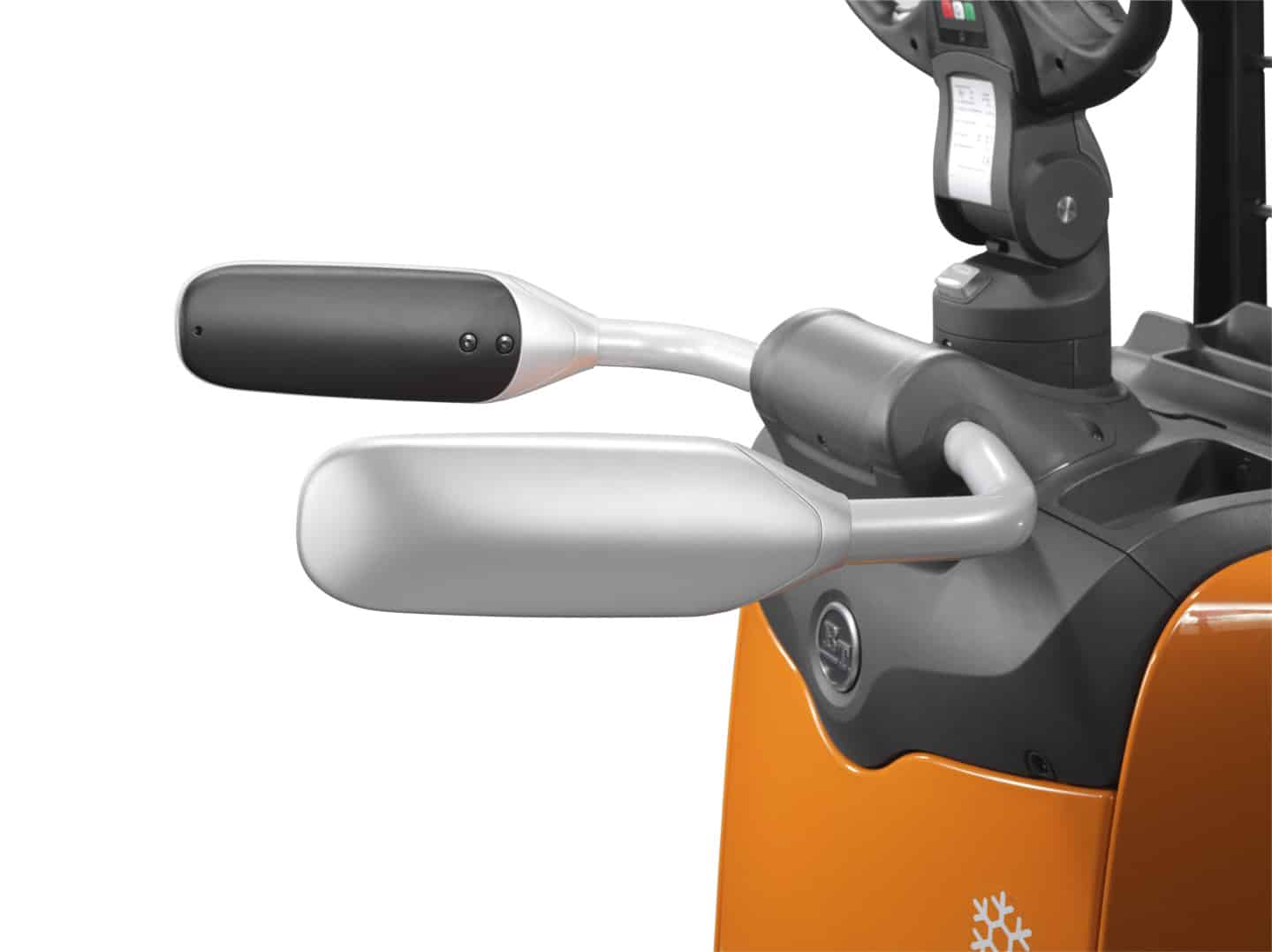 | Product series | Model | Lifting capacity | Battery capacity | Lifting height |
| --- | --- | --- | --- | --- |
| Staxio | SPE120L | 1200KG | 500AH | 4,8M |
| Staxio | SPE140S | 1400KG | 500AH | 6M |
| Staxio | SPE140 | 1400KG | 500AH | 5,4M |
| Staxio | SPE140L | 1400KG | 500AH | 5,4M |
| Staxio | SPE160 | 1600KG | 500AH | 6M |
| Staxio | SPE160L | 1600KG | 500AH | 6M |
| Staxio | SPE200 | 2000KG | 500AH | 4,05M |
| Staxio | SPE200L | 2000KG | 500AH | 4,05M |
| Staxio | SPE200D | 2000KG | 500AH | 2,5M |
| Staxio | SPE200DN | 2000KG | 400AH | 2,1M |