The BT HWE100 and HWE100S represent the introductory class of electrically lifting and wheeled pedestrian stackers in the BT Staxio range. They are ideally suited to a variety of low-intensity storage applications. Within the BT Staxio W-series, the HWE100 and HWE100S are the most compact and lightweight machines.
The BT HWE100 is a versatile pedestrian stacker that can perform various functions such as pallet truck, order picking truck and mobile height-adjustable work table. The HWE100S performs similar tasks but is distinguished by the 'wide-track' construction of its cantilever forks, allowing it to handle all pallets and loads with adjustable support arms up to 1300 mm.
With a low unladen weight, these trucks are excellent for use on a variety of mezzanine floors. The BT Staxio W-series features the innovative BT Castorlink system, in which the castor wheels rotate within the chassis. This not only results in smoother operation on ramps, but also minimises the risk of wheel damage. With a maximum lifting capacity of 1000 kg and lift heights of up to 2 metres, the HWE100 stackers offer an ideal solution for effortlessly moving pallets both horizontally and vertically. The compact design allows these machines to manoeuvre easily in small and tight spaces.
As these trucks are part of the Staxio W-series, they have advanced capabilities to fully customise driving characteristics, as well as the standard 'click-2-creep' positioning function. For applications where long-term deployment is required, the trucks can be equipped with a Li-Ion battery pack.
Do you doubt whether this truck is suitable for your specific application? Do not hesitate to contact Van Geel Heftrucks for expert advice!
Easy battery charging
Equipped with a built-in charger to charge batteries quickly and easily. All you need to do is plug in.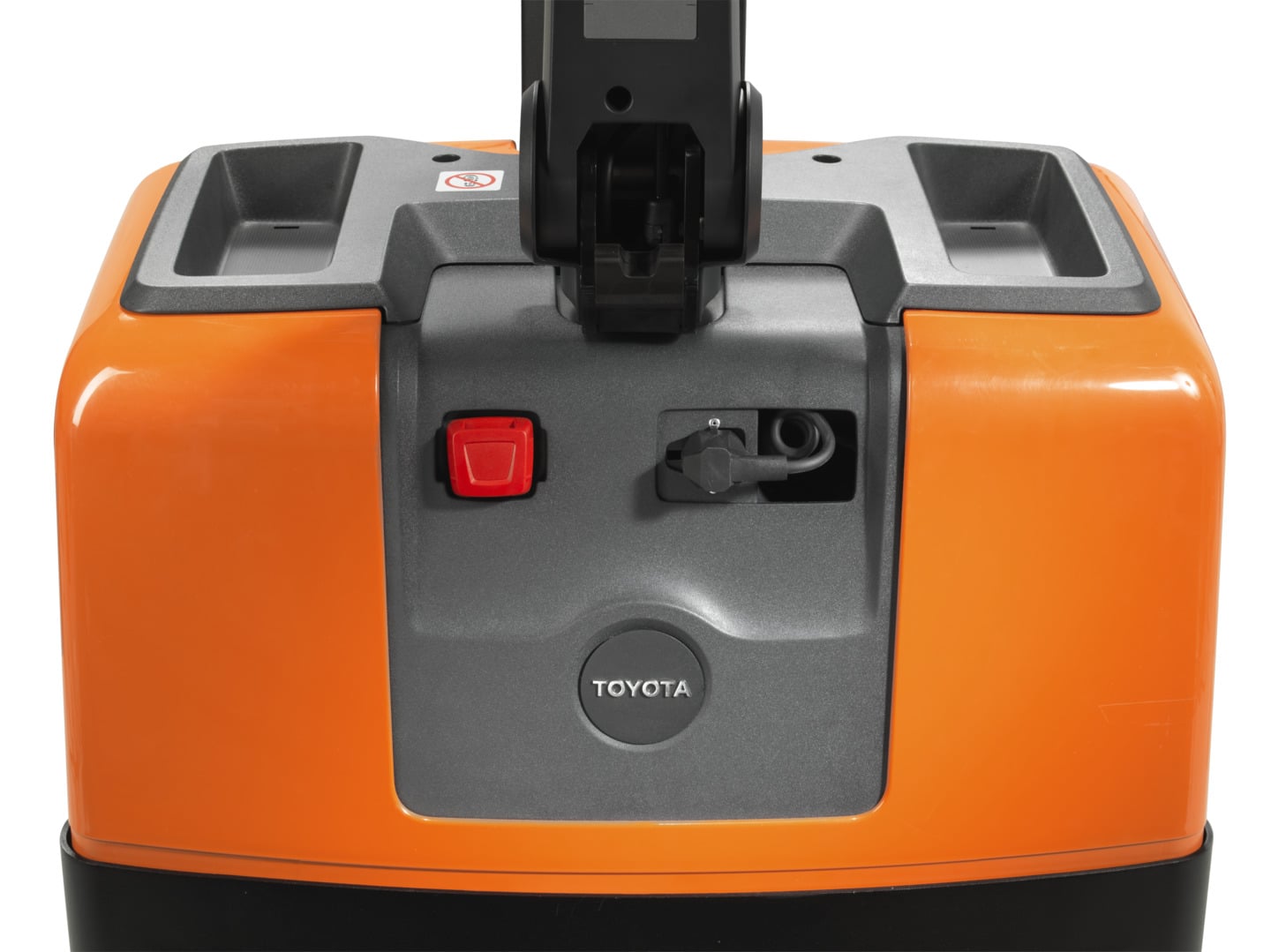 Safe operation
This truck is equipped with PIN code access, individual parameter settings and automatic shutdown for safe operation. When moving off uphill or on a slope, forward driving mode can be selected without risk of the truck rolling backwards when the brakes are released.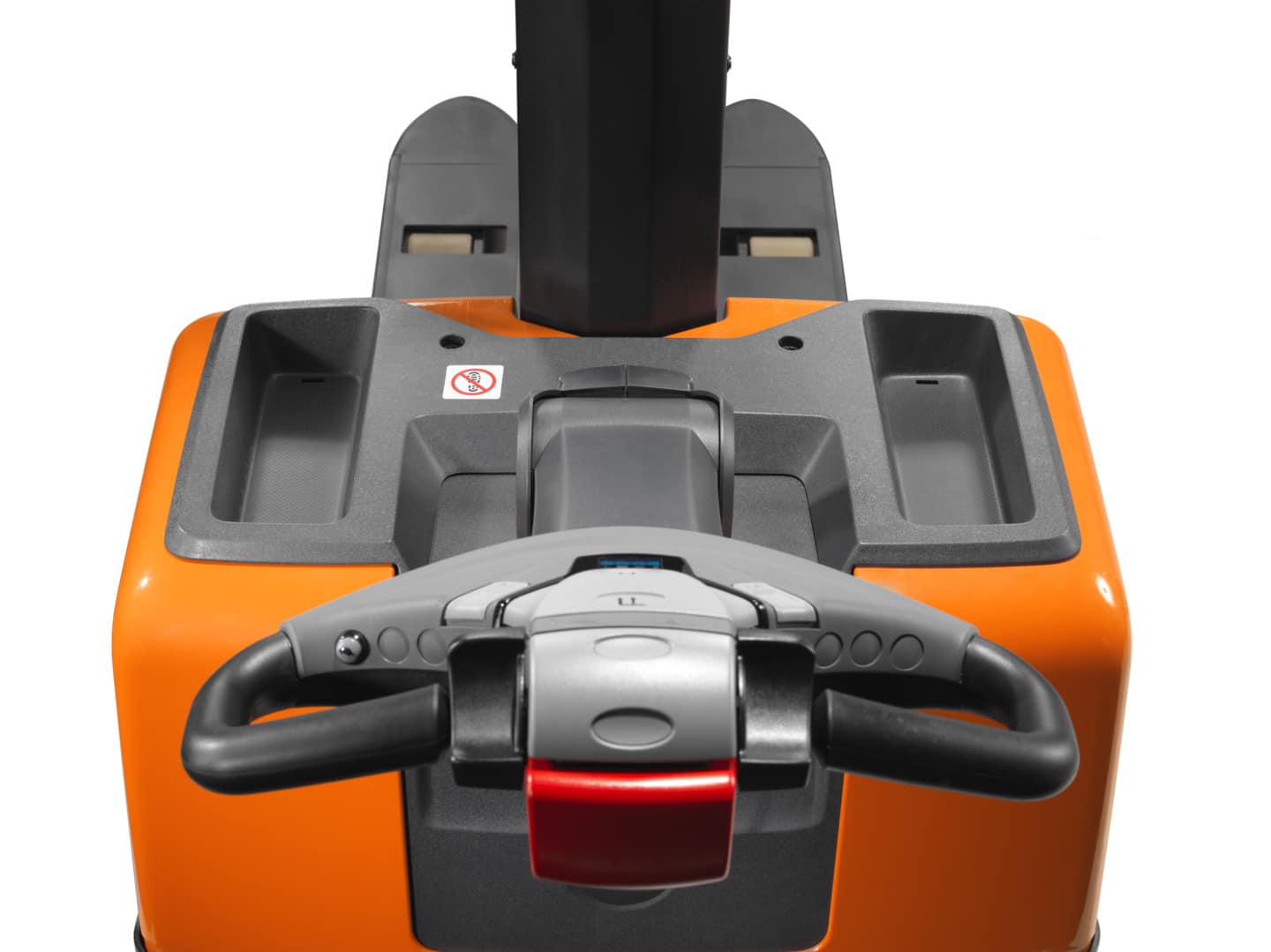 Click-2-creep
The unique Click-2-Creep function changes speed to creep speed with just a double-click on the control arm for safe operation in tight spaces.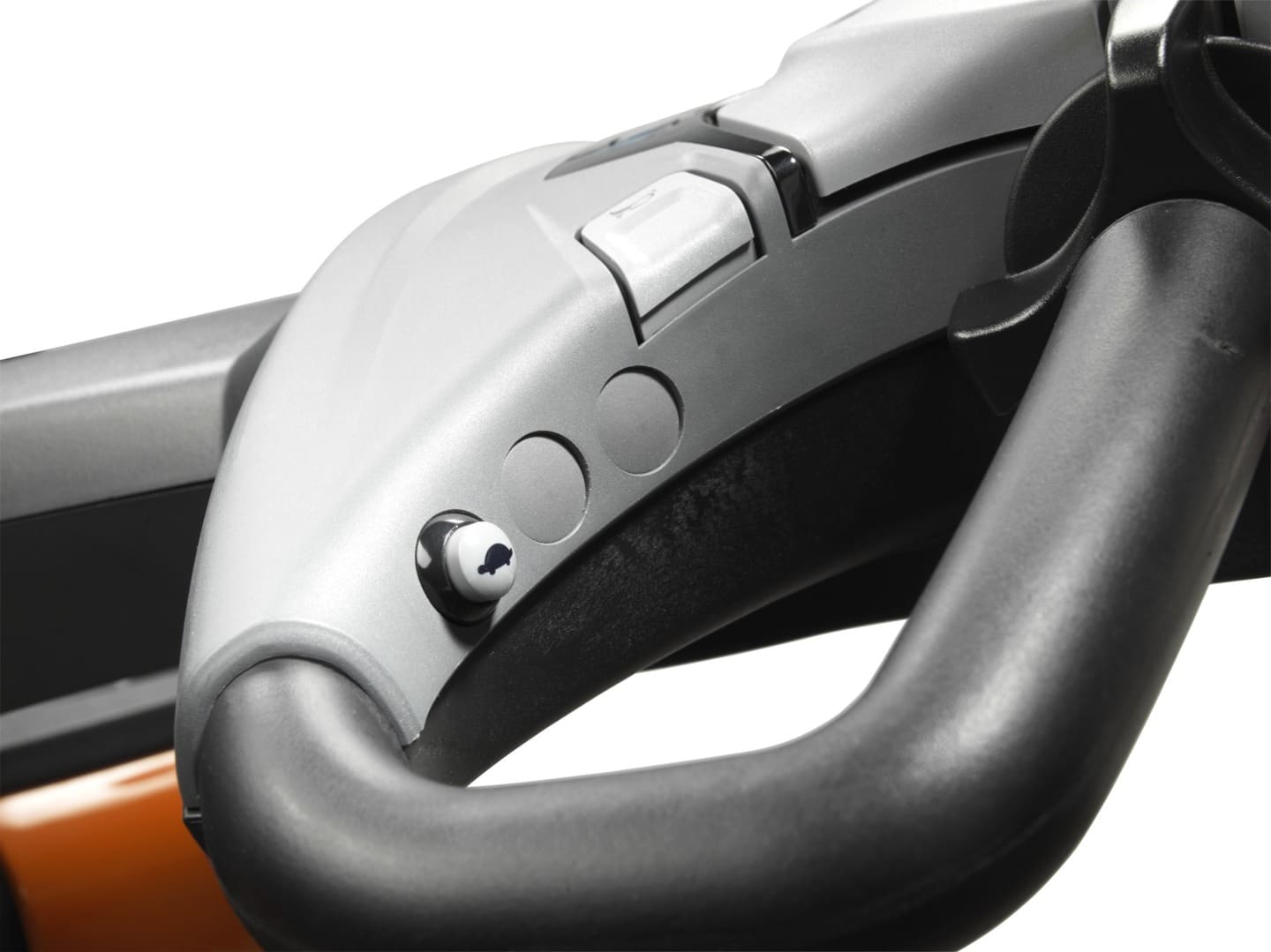 | Product series | Model | Lifting capacity | Battery capacity | Lifting height |
| --- | --- | --- | --- | --- |
| Staxio | HWE100S | 1000KG | 63AH | 2M |