Additional information
| | |
| --- | --- |
| Product series | |
| Model | SWE080L, SWE120, SWE120L, SWE140L, SWE200D, SWE100, SWE120I, SWE120S, SWE140, SWE140S, SWE145, SWE145L, SWE160, SWE160L, SWE200, SWE200L |
| Lifting capacity | 1000KG, 1200KG, 1400KG, 1450KG, 1600KG, 2000KG, 800KG |
| Lifting height | 1,58M, 2,1M, 2,9M, 3.30M 4.5M, 4,05M, 4.5M 4.75M, 4,75M, 5,35M, 5,4M, 6M |
| battery capacity | |
| Servicenr | fb5220a1fc63 |
Request a quote
The BT Staxio W-series offers a comprehensive range of pedestrian stackers, ensuring that no logistics challenge is too great. With a diverse selection of stacker trucks for lift heights up to 6 metres and load capacities up to 2,000 kg, along with various configurations and fork lengths, a suitable stacker truck is available for every application. To ensure continuous availability even in intensive usage scenarios, such as multi-shift operations, all stackers are equipped with easy battery change systems or long-lasting Li-Ion batteries.
The BT Staxio W-series stacker truck range is available in several versions, including models with elevating support leg arms for increased ground clearance on uneven floors and slopes. Wide track support arms mean that some stacker trucks have cantilevered forks, similar to a forklift truck. In addition, these machines are equipped with the proven five-point chassis, which provides extra stability on slopes and uneven floors.
All BT stackers use maintenance-free AC technology, which significantly reduces maintenance time compared to previous generations, thanks to the reduced presence of wear parts. All Toyota/BT machines are designed to offer maximum operational time, with minimal maintenance requirements and a modular design.
The entire Staxio W series is suitable for use in cold storage and freezer storage facilities. For the food industry or corrosive environments, a fully stainless BT stacker is even available...;
Outstanding quality
The unique 5-point chassis offers excellent stability and control, especially on slopes and uneven surfaces.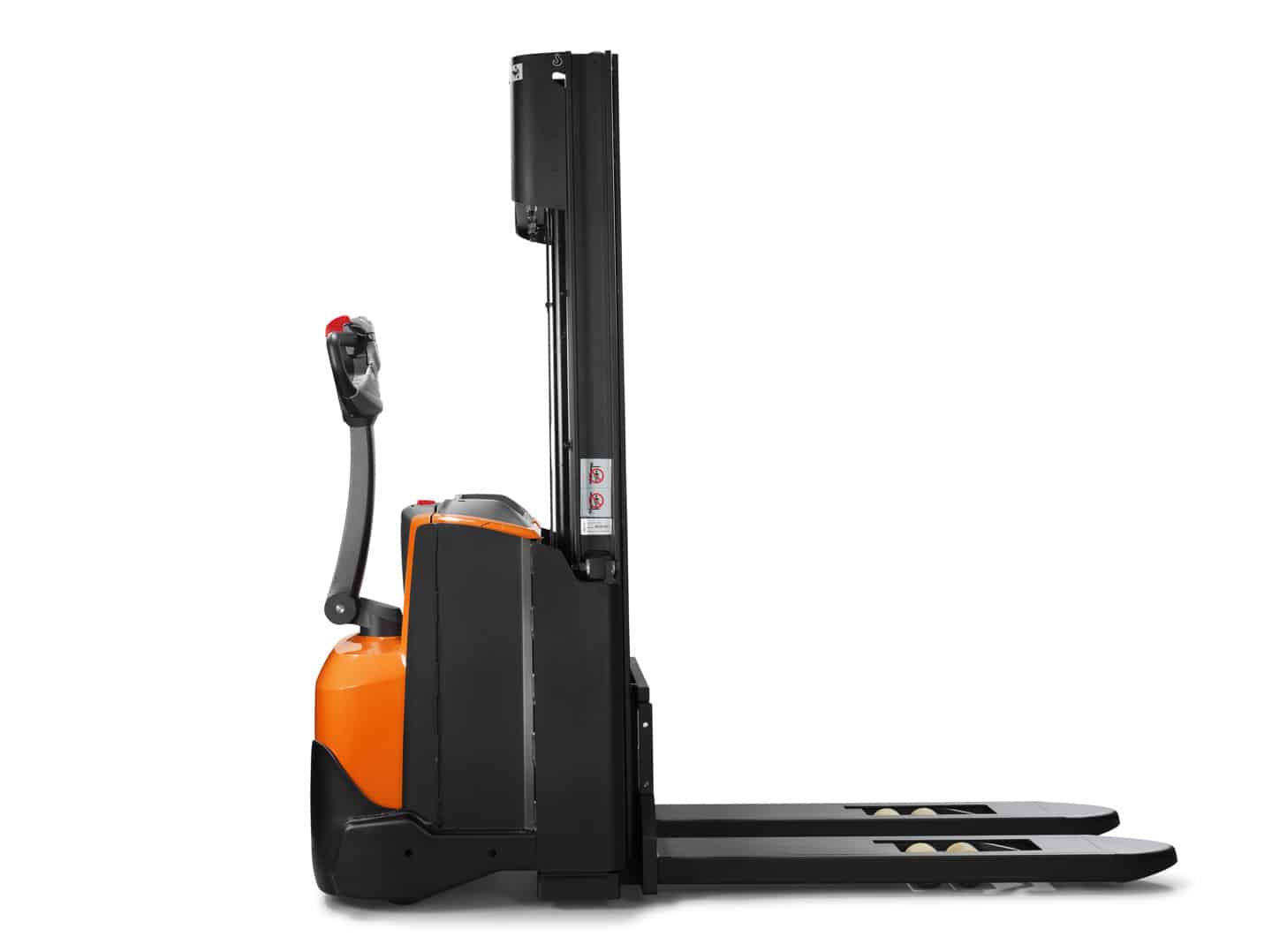 Easy and safe handling
The BT Staxio SWE features a unique 5-point chassis, offering excellent stability and safety, especially on uneven surfaces.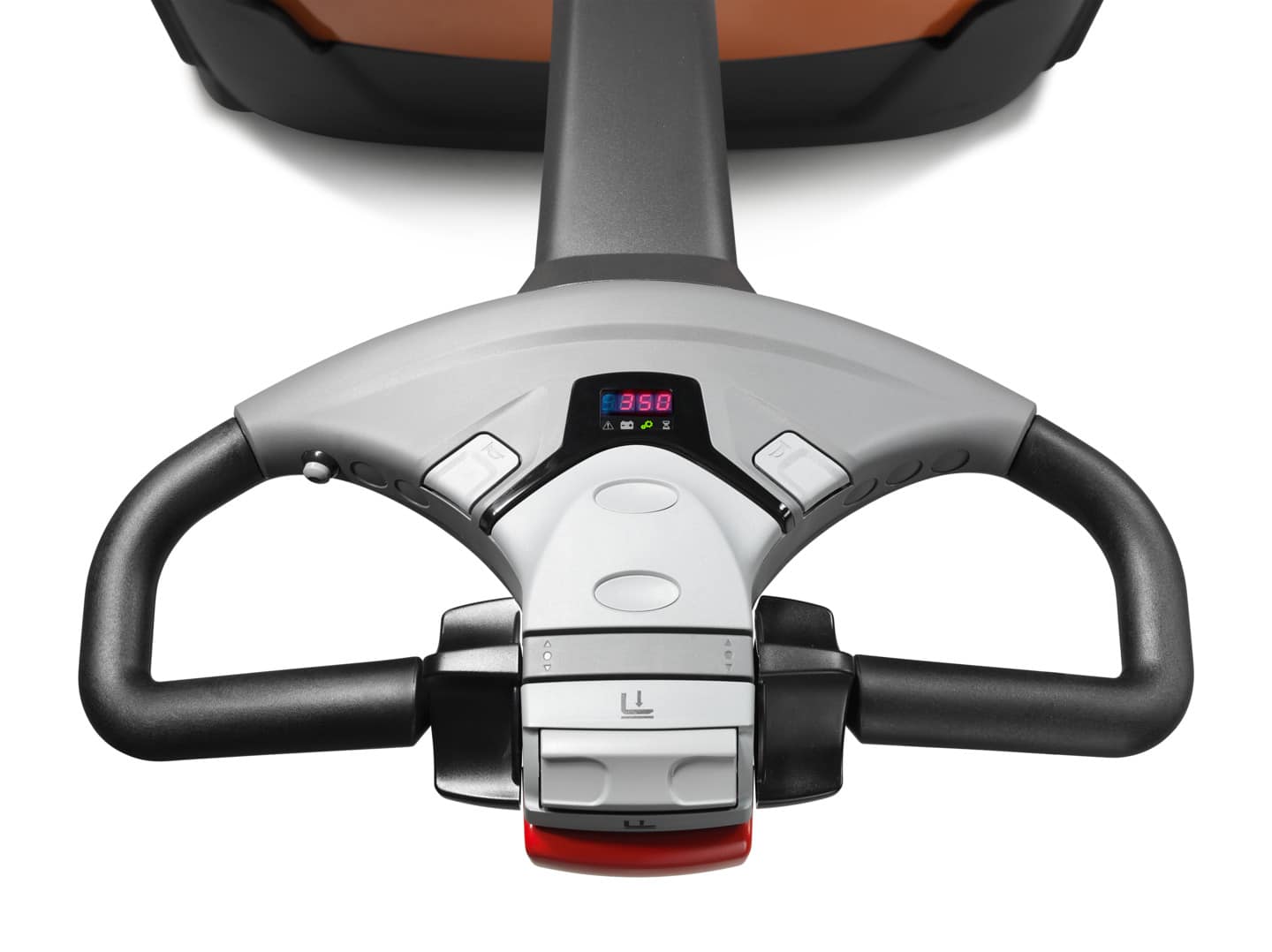 Excellent visibility
With a wide clearview mast, you always have excellent load visibility from the driving position.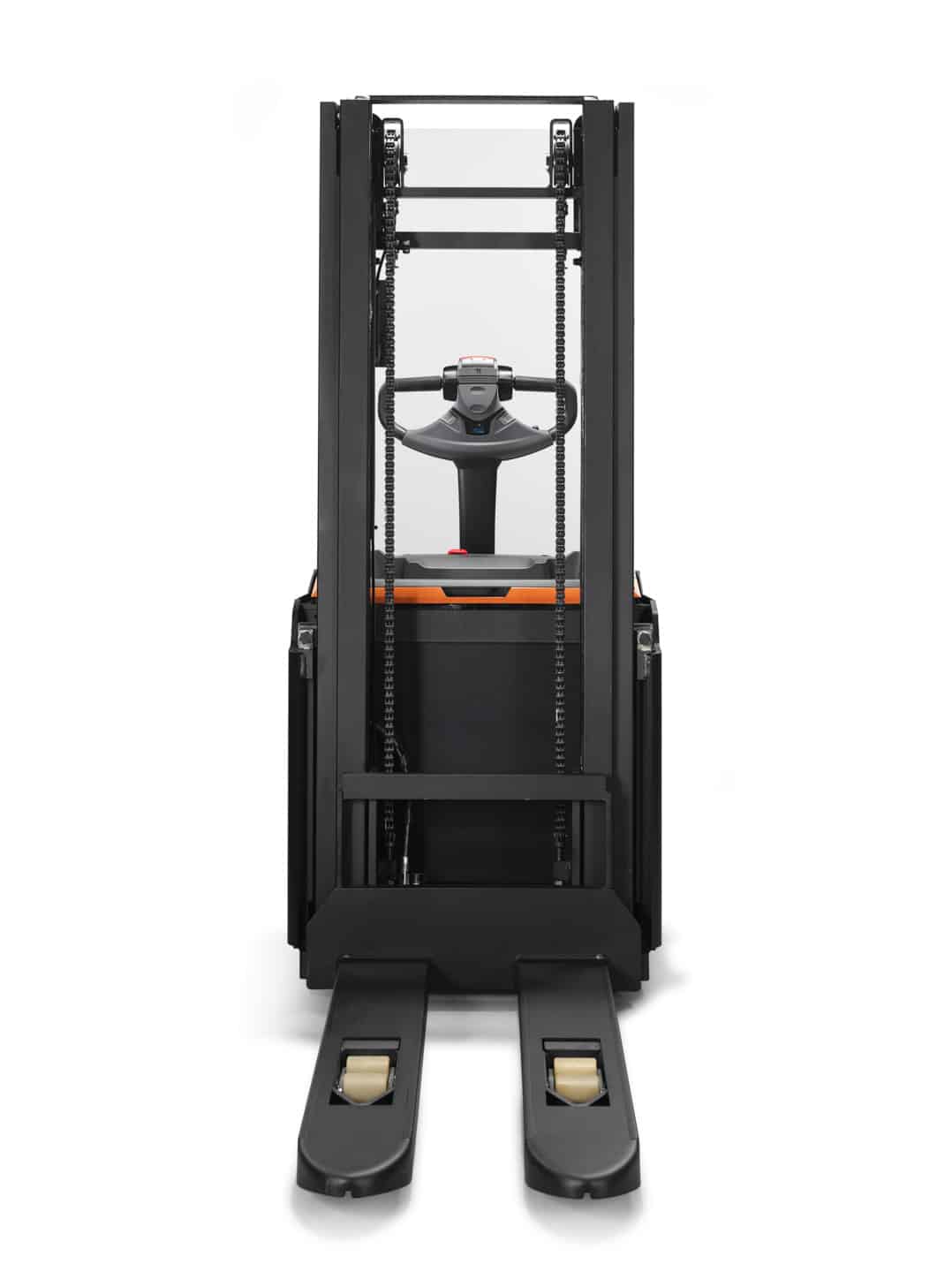 Rust-free stacking
In the food industry, rust is out of the question. Internal transport equipment is made of ferrous metals, which can oxidise under the action of moisture, corrosive substances such as soap and oxygen. To prevent the machines in the food industry from rusting, our trucks can be given extra protection, such as paint, a galvanised layer or even a completely rust-free steel finish!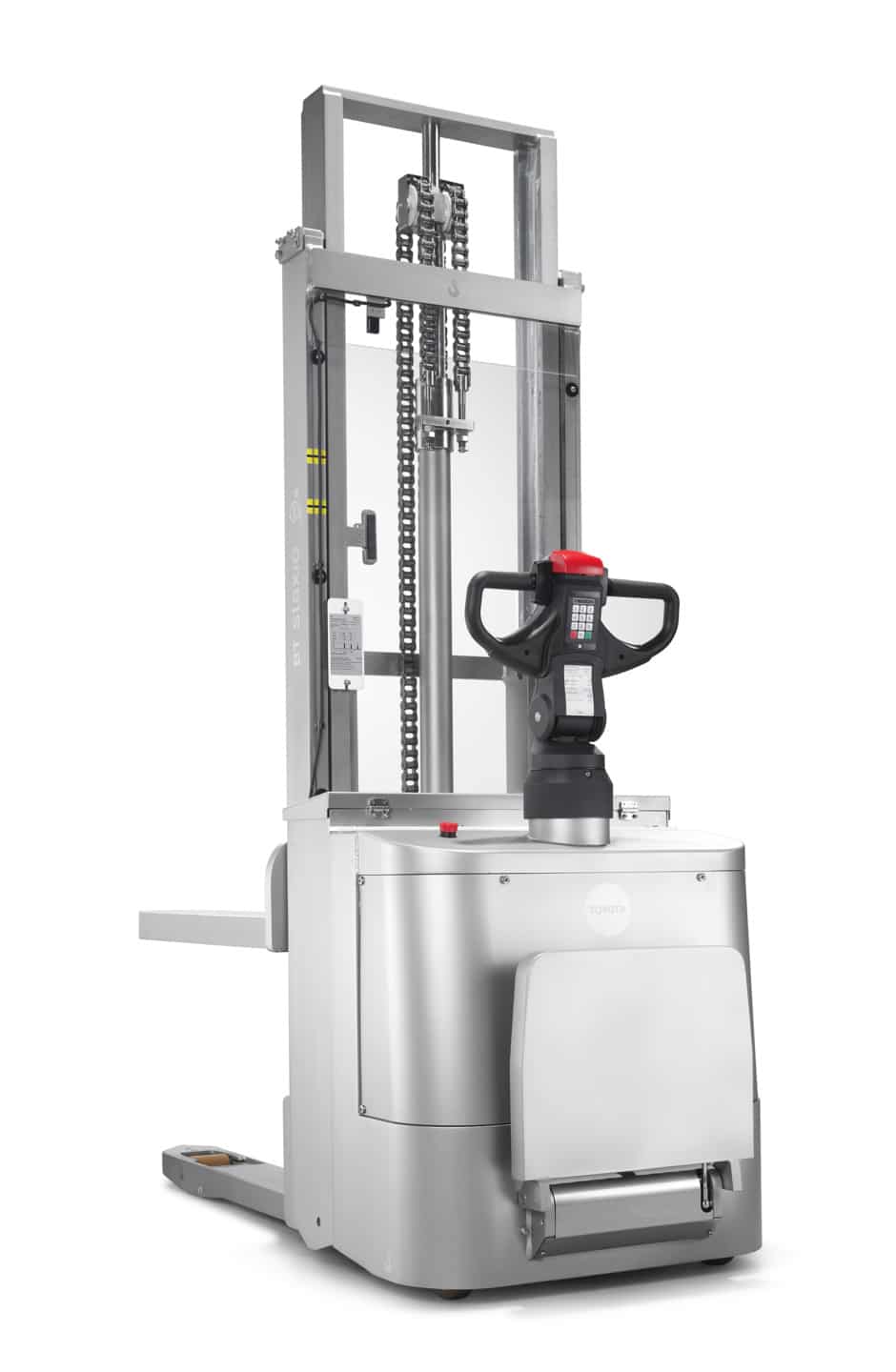 Product series
Model
Lifting capacity
Battery capacity
Lifting height
Staxio
SWE100
1000KG
300AH 300AH
3,30M 4,5M
Staxio
SWE120
1200KG
300AH
4,5M 4,75M
Staxio
SWE120L
1200KG
500AH
4,75M
Staxio
SWE140
1400KG
500AH
5,4M
Staxio
SWE140L
1400KG
500AH
5,4M
Staxio
SWE145
1450KG
500AH
6M
Staxio
SWE145L
1450KG
500AH
6M
Staxio
SWE160
1600KG
500AH
4,05M
Staxio
SWE160L
1600KG
300AH
4,05M
Staxio
SWE200
2000KG
500AH
4,75M
Staxio
SWE200L
2000KG
300AH
5,35M
Staxio
SWE120S
1200KG
300AH
2,1M
Staxio
SWE140S
1400KG
2,9M
Staxio
SWE200D
1000KG
Staxio
SWE120I
1200KG