8FBM18T + ESQOVIEW + PEOPLE DETECTION CAMERA SYSTEM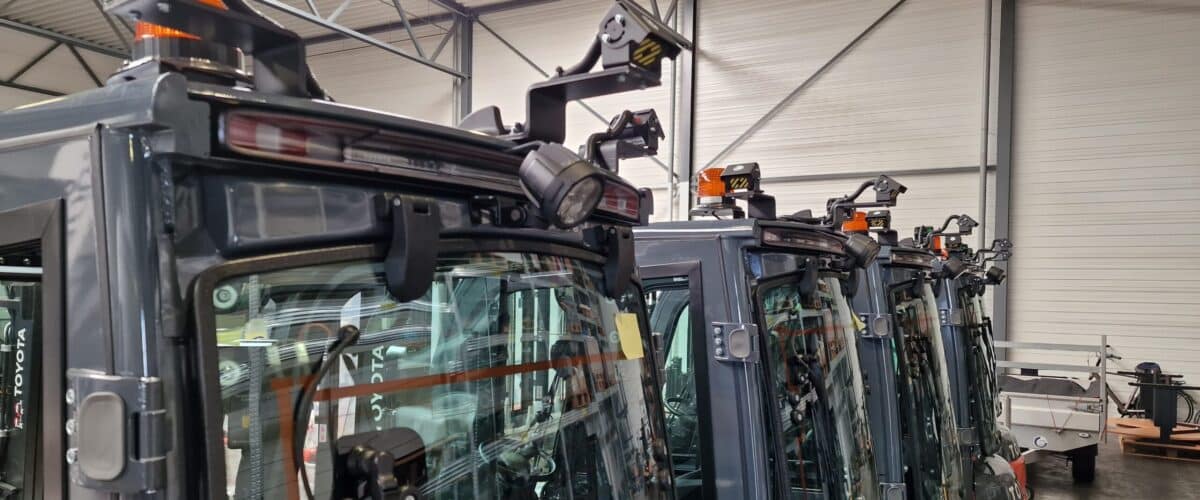 Van Geel Heftrucks was commissioned by customer Caligen Europe B.V. to deliver 11 electric Toyota forklifts equipped with the unique AI (Algorithms) ESQOview+ Quad 360° person detection camera system built up.
At the request of the end customer, ESQOview+ Quad 360° was configured to limit the speed of the forklifts in case of detection of a pedestrian around the forklift. Moreover, the driver is also alerted in the cabin by a visual (LED) and audible alarm from the In-Cab Directional Indicator, which indicates the direction of detection of a person. The 7" Full HD monitor displays a switching image from the front and rear camera, combined with the In-Cab Directional Indicator.
Caligen Europe is a producer of polyurethane foams and has been developing, processing and manufacturing polyether as well as polyester foams since 1965. Their products are used in a wide range of applications in the automotive, medical, hygiene and industrial markets.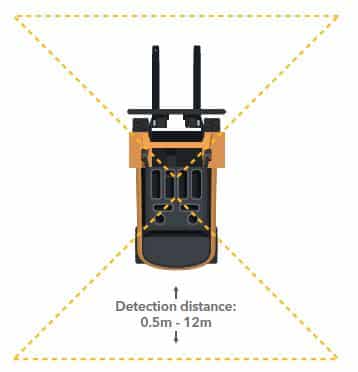 Safety is paramount in any organisation, especially when it comes to material handling. Implementing effective safety systems is essential to prevent accidents and incidents and protect the working environment. You have come to the right place to find out more about these systems, and our experts are ready to guide you.
Our experts are well-versed in the latest developments in material handling safety systems. Whether for warehouse management, factory environments, logistics operations or other forms of material handling, we offer advice and solutions tailored to your specific needs.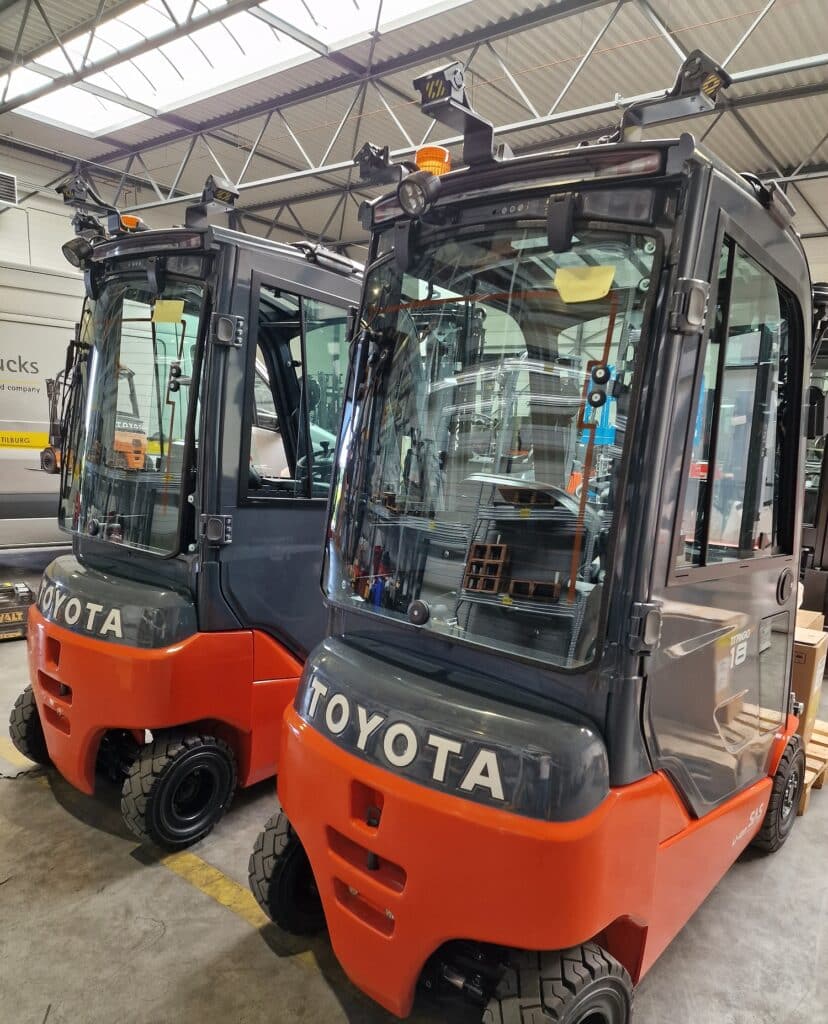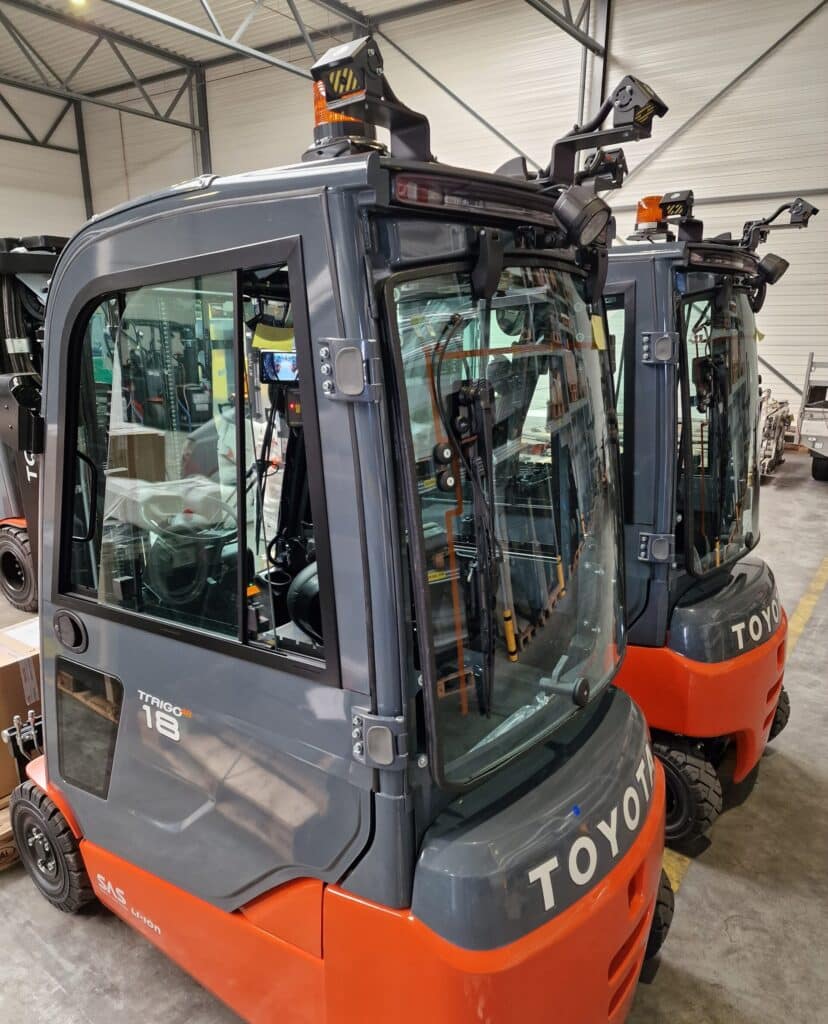 We understand that every organisation is unique, which is why we work closely with you to identify and implement the most appropriate safety systems. Whether it is the use of advanced sensors, automation technologies, warning systems or training for your staff, we aim to create an environment where safety and efficiency go hand in hand.
We believe that investing in safety systems not only saves lives, but also increases productivity and reduces accident and damage costs. Contact us for more information and find out how our experts can help you improve safety in your material handling processes. Your employees deserve a safe working environment, and we are here to help you achieve it.