Articulated loader
Are you looking for an articulated loader? The articulated loaders in Prins Maasdijk's range are mostly used for moving sand, earth, soil, clinker and paving stones. They are used for projects that require paving, among other things. But the articulated loader is a versatile machine. An articulated loader is also frequently used in agriculture and horticulture. At Prins Maasdijk, we are happy to introduce you to the various possibilities. For example, we are an official dealer of the Pitbull articulated loader.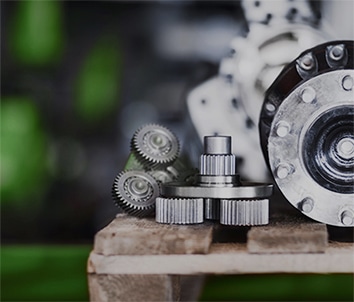 Opinion
needed?
Get in touch
Large offer
If you are currently looking for an articulated loader, you have probably noticed that the range is huge. There are many shapes and sizes, all with different specifications. Not sure where to start or what to look for? Then the sales advisors at Prins Maasdijk will be happy to help you. We specialise in different types of machines, including the articulated loader. You can be sure you will get reliable advice from us. Together with you, we look at which machine best suits your situation or company.
Different Sectors
The first thing to consider is the type of work you want to do with the articulated loader. For example, are you going to work in construction or agriculture? Or are you looking for a handy help at the equestrian centre? Pitbull articulated loaders are often used in these sectors. The low ground pressure and staggered load on the ground thanks to the articulated chassis are characteristic of the articulated loader. It ensures stability and safety. The Pitbull articulated loader is four-wheel driven and highly manoeuvrable. This makes it suitable for working in tight spaces, such as on a construction site or in a stable.
Attachments
The big advantage of an articulated loader is its multifunctionality. The machine can be used in many ways because of the attachments. Pitbull articulated loaders can of course be fitted with various attachments. We like to mention some examples: bale clamps, manure skidders, pelican buckets, soil buckets, sweeper brush, spreader buckets, feed skidders and stone clamps. These attachments are all easy to fit. So you can quickly switch when you want to do something else.
Purposes
We talked earlier about the articulated loader's manoeuvrability. Because of this manoeuvrability, the machines can be used for many purposes. In animal husbandry, for example, to remove manure, sweep the barn and push feed. But the articulated loader is not only popular in animal husbandry, you will also find this machine on various building sites.
Interested?
Would you like to know more about the different applications of the articulated loader? Or are you looking for advice on what is the best machine for your business or operations? At Prins Maasdijk, we are happy to assist you.