Compact loader
Looking for a compact loader? Then you have come to the right place at Prins Maasdijk. We are the proud dealer of the Pitbull compact loader. This machine is unique in its kind and is entirely produced in a hypermodern Dutch factory. So you are assured of quality. And to further guarantee this quality, only A-brand components are used. Pitbull's compact loader has great traction and unique stability. The mini loader is characterised by its great performance, yet limited size. For example, Pitbull's compact loaders are much narrower than machines used in civil engineering. This makes them very suitable for use in workplaces where limited space is available, such as construction sites or stables.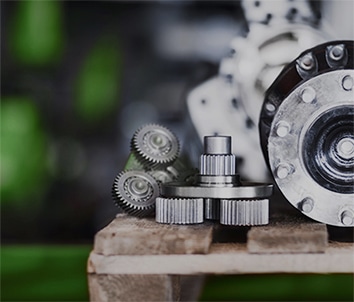 Opinion
needed?
Get in touch
Large offer
There are plenty of different types of compact loaders for sale. What is important and what is not? There are many types and sizes, all with different specifications. The sales advisors of Prins Maasdijk know their stuff and will gladly help you. We are a dealer of the Pitbull compact loader and very enthusiastic about it. You can be sure you will get reliable and good advice from us. Together with you, we look at which compact loader best suits your situation or company.
Safety And Quality
At Prins Maasdijk, safety, quality, strength and agility are important pillars. This is reflected not only in our machines, but also in our service. For example, to ensure safety, Pitbull's compact loader is equipped with a stabilisation system on the rear swing axle. Combined with a telescopic fall arrestor, this provides extra stability and thus safety. Via the open boom with parallel system, you have a good view of the work area. As we are a dealer of the Pitbull compact loader, we can provide you with excellent advice, support and assistance.
Coupling system
When buying your first Pitbull compact loader, you will immediately be faced with the purchase of various attachments. You can choose which coupling system you want. This has the great advantage of giving you even greater freedom of choice in which attachments you wish to use. Do you already have a wide range of attachments, such as an earth bucket, rubble bucket, sweeper, pelican bucket, manure clamp or pallet forks? Then the compact loader can be supplied with the coupling you already use. So an investment in new coupling parts is not always necessary, which in turn saves you costs.
Contact
Would you now like to know more about the qualities of a compact loader? Then you can always contact the sales advisors at Prins Maasdijk. They will be happy to tell you more about the possibilities. Prins Maasdijk is the point of contact for the Pitbull compact loader. We will gladly be at your service. See you at Prins Maasdijk.