Electric shovel
Prins Maasdijk is also the place to go if you are looking for an electric shovel. There is increasing demand for electric driving, also on construction sites or in stables. Electric driving has many advantages. No fuel costs and environmentally friendly. The latter in particular is becoming increasingly important. Prins Maasdijk is proud to be the dealer of the Pitbull electric shovel. This electric shovel has only recently entered the market, but has already proven itself. By using, among other things, independent control of the hydraulics and travel drive, combined with a high-voltage battery pack, the Pitbull electric shovel takes a big step forward in the segment.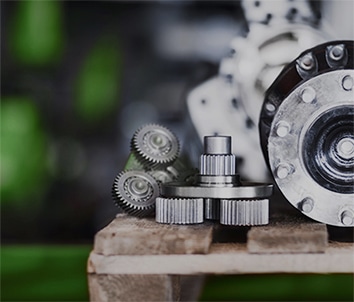 Opinion
needed?
Get in touch
Battery packs
You can, if you choose Pitbull's electric shovel, choose from two different battery packs, namely a 16kWh and a 24kWh pack. They both feature 96 volts and a two-hour recharge rate. As a result, this electric shovel occupies a wide position in the market. The shovel can be used in various industries. Thus, farmers, machinists, landscapers and paving contractors will be provided with a noiseless, compact and very powerful machine at an affordable price.
Opinion
Not sure whether to choose a regular or electric shovel? Would you like to know more about the pros and cons of electric driving? Prins Maasdijk's sales advisors will be happy to tell you all about the ins and outs of an electric shovel, as various subsidy schemes can make it interesting to drive electric. We will be happy to explain it to you. Our sales team has a lot of experience and is always ready to give you honest advice. So that you can make an informed choice yourself.
Attachments
Pitbull's electric shovel is versatile and multifunctional. For example, you can easily change different attachments. Thanks to its high power, it is even possible to connect electric attachments to the battery pack. You can use these without losing performance. There are different types of attachments, to be used in different types of sectors. You can think of a ground bucket, rubble bucket, sweeper, pelican bucket, manure clamp or pallet forks. These are all easy to change, so you can get back to your work quickly.
Contact
Would you like more information about driving an electric shovel or want to know what the advantages are? Then you can always contact the sales advisors at Prins Maasdijk. Would you like to be assured of quality and expert advice? Prins Maasdijk is the point of contact for Pitbull electric shovels. But you can also come to us for other Pitbull compact loaders. We will gladly be at your service. See you soon at Prins Maasdijk.