Buy generator
As a consumer, you have a gigantically wide range at your disposal. There are diesel and petrol generators with all kinds of different capacities. Of course, it matters where you want to deploy the generator for which you choose. Should the generator take over the entire mains supply? Or do you want the generator to not automatically take over from the meter box? Which appliance do you want to connect? Is it a coffee machine, a fridge, a drill, a welding machine? These are the kinds of questions you should ask yourself before buying a generator. For a coffee machine, for instance, a single phase (230V) is sufficient. The same applies to appliances such as refrigerators and drills. For a welding machine, which runs on three-phase current, you will have different requirements. Then you will need a generator with a 3-phase (400V) connection.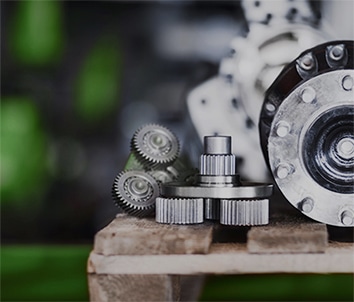 Opinion
needed?
Get in touch
Power
The power of the generator determines how long it can be deployed if there is a power failure. We can work with you to determine the best options for you. All you have to do is let us know why you want to buy a generator, what power and what fuel you want. Naturally, we will take your budget into account.
Placement
You should first ask yourself what you are going to use the generator for. Where will the unit be located? What fuel do you want to use? What is the desired power? We can provide you with all the information you need to make your choice. If required, we can request additional information from the supplier. This way, you can always be sure that you have the most suitable generator at your disposal.
Tension
Another important thing to determine beforehand is what voltage you need. To power a so-called power connection (400V connection) using a generator, you will need one that can deliver 400V. Do you need the meter box to automatically take over in case of power failure? And is that why you want to buy a generator? You will then need to determine how much voltage you need according to the equipment you wish to connect.
Want to know more?
Are you considering buying a generator? A generator is ideal if you face power cuts. A generator is also a must in places like a holiday home, during renovations to your house or at the campsite where it is more difficult to get electricity. At Prins Maasdijk you are sure to find something to your liking!