Buying a generator
A genset generates electricity, for example, when there is no or insufficient electrical power. Sometimes it is necessary to have continuous power available, as power failure would pose major risks. For example, emergency generators are always set up in hospitals. Do you want to buy a generator? Then always look for and find the right unit at Prins Maasdijk. We supply standard generators of various brands. It does not matter which volume you choose. You can buy the most suitable unit for you.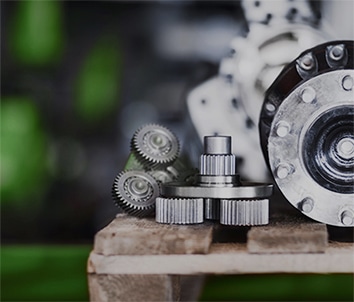 Opinion
needed?
Get in touch
Emergency power supply
Many people these days are discovering the convenience of an emergency power supply. Buying a genset often offers many advantages over renting one. In all kinds of places where there is no mains connection, a genset offers a solution. We have years of experience in both supply and installation. We also install the generator at your desired location. We are active in many industries and sectors. We also have a wide range of high-quality generators. Most generators can be delivered directly from stock. We work according to the regulations of NEN3140 and NEN1010. For you, this means that you can rest assured that the generator complies with all regulations.
Types
What do you look out for when buying a genset? You have many different types of gensets to choose from, as much depends on what size or power you need. You can also choose from different technologies. It does not really matter which type or size of generator you want. Prins Maasdijk has an extensive product range, in which everyone can find the generator that suits them. Naturally, we will help you make the best choice.
Bespoke
You will find all the specifications, sizes, capacities, models, prices you need to buy your optimal genset. We provide customisation from our workshop if required. We can also arrange the necessary modifications, where you can choose from colouring, casing and exhaust grilles. Pre-assembly is of course also one of the options. If you are considering buying a genset, we can also advise you on installation. There are countless possibilities, so get good advice beforehand. We will be happy to tell you more, so feel free to contact with us.