Industrial forklifts
Prins Maasdijk supplies industrial forklifts from various manufacturers. Prins Maasdijk is an official dealer of Cesab forklift trucks. In cooperation with the manufacturer, we have developed our own Prins-Cesab website, which presents a complete overview of Cesab forklift trucks, hand pallet trucks and electric pallet trucks.
Retrieved from cesabforklift.co.uk an up-to-date overview of 3-wheel electric forklifts, 4-wheel electric forklifts, combustion engine forklifts with automatic transmission and also hydrostatic transmission, among others. Cesab electric forklift trucks from the B200, B300, B400, B600 and B800 series are listed including their specifications and brochures. We cordially invite you to visit us at cesabforklift.co.uk get a closer look at these Cesab models.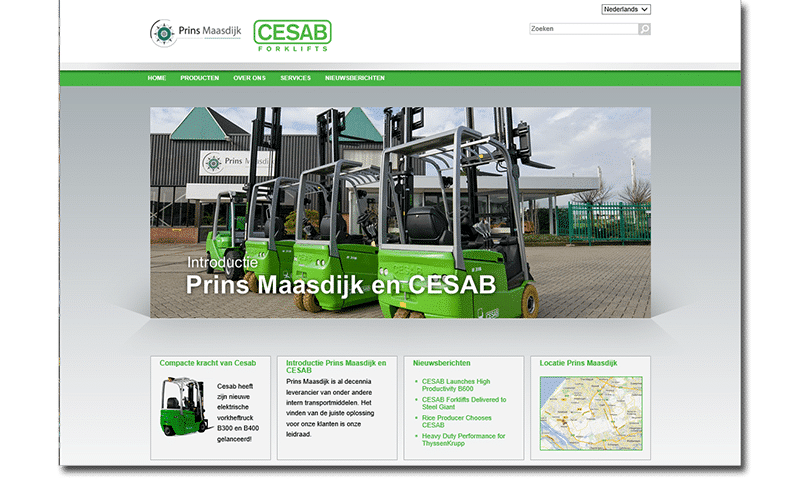 For a verbal explanation, you can of course always contact us by phone or call for an appointment in our showroom to experience various Cesab in real life.
Cesab forklift trucks are characterised by their compact design, manoeuvrability and excellent performance. Cesab models are available with load capacities ranging from 800 to 8500 kg. See you at cesabforklift.co.uk, in our showroom or at your premises.