Kubota engines accessories
Besides the complete range of Kubota diesel engines, Prins Maasdijk naturally also supplies a total range of accessories for the engines.
The advantage of these accessories is that they have been specially selected for Kubota engines, making problems during installation such as "it doesn't fit or it doesn't work" a thing of the past. An additional advantage is that you have only one point of contact for your entire powertrain and we can take care of it for you.
Kubota accessories A great example is the so-called hydro pump kit, a complete set consisting of a flywheel flange, hub for on the pump shaft and a flywheel housing with mounting holes for the pump, which allows you to build your hydro pump directly against the engine It goes without saying that Prins can supply most of the accessories from stock.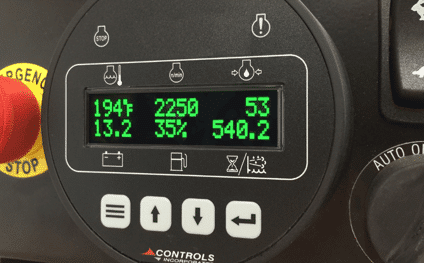 Control panels needed?
Click here
Accessories we have in our package include:
Vibration dampers
Hydropump kits
Dashboards
Fuel tanks
Hydraulic pumps
Exhaust silencers
Radiators
Supports for engine and radiator
PTO axles
Electric fuel pumps
24 Volt installations
Stop magnets
The above is just a small sample of the long list of accessories.
If you are looking for items linked to your engine, please contact us, we will be happy to help you find the most favourable configuration for you.