Mini loader
Looking for a reliable mini loader dealer? Then you have come to the right place at Prins Maasdijk. We are specialists in various types of mini loaders. We are the proud dealer of the Pitbull mini loader. This machine is characterised by its great performance yet small size. A mini loader is much narrower than the machines used in civil engineering and are therefore suitable for use in workplaces where little space is available for moving soil or stones, for example. As a result, the mini loader has become very popular within a short time. Would you like to know more about the mini loader? Then the Prins Maasdijk sales team will be happy to tell you more about it.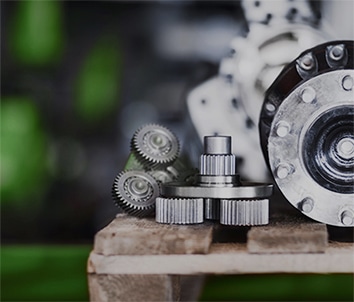 Opinion
needed?
Get in touch
Versatile
Besides being compact, the mini loader is also versatile. Different coupling or attachment systems allow you to change gears quickly. When buying a mini loader, you can choose which coupling system you want. This gives you an even greater choice of freedom in which attachments you want to use. If you already have a wide range of attachments, the mini loader can be delivered with the coupling you already use. An investment in new coupling parts is therefore not always possible.
Always Good Advice
Safety, quality, strength and agility are important pillars at Prins Maasdijk. These points can all be found in our mini loader. For example, for extra safety, it has a stabilisation system on the rear swing axle and with a telescopic fall protection. This benefits stability. And for better visibility, an open boom with parallel system has been chosen. So you always have a perfect view of the work area. Want to know more? Prins Maasdijk has extensive experience with various types of machines and can provide you with excellent advice, support and assistance. We deliver customised solutions and always think in terms of solutions. Our sales advisors will tell you all about the mini loader and will gladly show you the possibilities.
Distinctive
The Dutch-made mini loaders, equipped with a hydrostatic drive, provide great power transmission. This machine's hydro motor drives two 12-tonne Dana Spicer axles. Combined with the electrically adjustable travel motor, this results in infinitely variable gearing. Even with the boom, this mini loader stands out from the competition by using P-Z kinematics. This keeps the load horizontal and achieves a high breakout force.
Contact
Would you now like to know more about this very powerful and unique mini loader? Then you can always contact the sales advisors at Prins Maasdijk. Do you want to be assured of quality and expert advice? Prins Maasdijk is the point of contact for Pitbull mini loaders. We are happy to be at your service. See you at Prins Maasdijk.