Mini loaders
Miniloaders are multifunctional machines used in spaces that are difficult to access. Prins Maasdijk is a specialist in the sale of mini loaders. A mini loader is also known as an articulated loader. This is because mini-loaders are equipped with an articulated point and articulated steering. A mini-loader can pick up and move cargo through its lift arm. Due to its compact size and multifunctionality, mini loaders have become indispensable on many farms.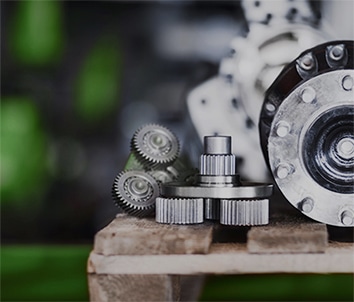 Opinion
needed?
Get in touch
Features
The features of a mini loader are its low ground pressure, compact size and ease of operation. A mini loader can drive both forwards and backwards. Pitbull brand mini loaders are Dutch-made and all equipped with a 4 cylinder Kubota V1505 diesel engine. This diesel engine has a standard output of 36 hp. You can also opt for the turbo variant, which will even give you a power of 45 hp. The mini loaders are compact and manoeuvrable. But also strong, the Dana Spicer axles can carry more than three times the weight of the mini loader.
Attention to safety and quality
At Prins Maasdijk, we value safety, quality, strength and agility When you buy a mini loader from us, you can be sure that your machine meets all these points. For added safety, all Pitbull mini loaders have a stabilisation system on the rear swing axle. Combined with a telescopic fall arrest device, this provides extra safety. To further improve visibility of the working environment, an open boom with parallel system was chosen. So you can always keep a close eye on what is going on around you. Would you like to know more about certain specifications before buying a mini loader? Prins Maasdijk can provide you with excellent advice, support and unburdening. With us you will find customisation, we always think in solutions, never in problems.
Distinctive
The mini loaders produced in the Netherlands are equipped with a hydrostatic drive. With great power transmission as a result The hydro motor drives two 12-tonne Dana Spicer axles. This, combined with the electrically adjustable travel motor, results in stepless upshifting. The mini loader is easy to drive and very manoeuvrable. Ideal if you often have to work in tight spaces. The attachments are easy to change. You can sweep the barn one minute and move hay bales with the pallet forks the next.
Contact
Would you like more information about the different types of mini loaders? Then you can always contact the sales advisors at Prins Maasdijk. They will be happy to tell you more about the possibilities of different types of shovels. And also about the different types of attachments that can be supplied with the mini loader. Do you want to be assured of quality and expert advice? Prins Maasdijk is the point of contact for Pitbull mini loaders. We are happy to be at your service. See you soon at Prins Maasdijk.