Pitbull shovel
If you are looking for a Pitbull shovel, Prins Maasdijk is the place to be. We are an official dealer of the Pitbull brand. These shovels are Dutch-made and all equipped with a Kubota engine. The manoeuvrable and compact Pitbull shovel is ideal if you need to work in tight spaces. The Pitbull shovel features a spacious cabin and the operator can work safely. Visibility of the working environment is perfect. The Pitbull shovel therefore distinguishes itself from its competitors through excellent performance, manoeuvrability, compact design and powerful features. Prins Maasdijk's sales advisors will be happy to tell you more about the performance and features of this shovel.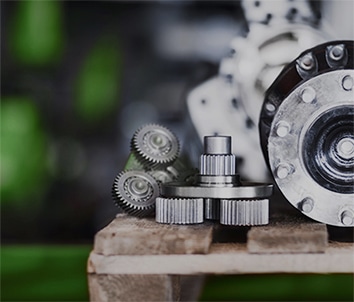 Opinion
needed?
Get in touch
Always Good Advice
At Prins Maasdijk, safety, quality, strength and agility are always top priorities. These points can all be found in the Pitbull shovel. For extra safety, the shovel has a stabilisation system on the rear swing axle and a telescopic fall arrestor. This makes the shovel extra stable. The open boom with parallel system ensures better visibility on the job site. Because we are a dealer of the Pitbull shovel, we can give you excellent advice, support and relieve you of worries. We deliver tailor-made solutions and always think in terms of solutions. Our sales advisors will tell you all about the different types of shovels and show you the possibilities.
Attachments
At Prins Maasdijk, we are very enthusiastic about the Pitbull shovel. The shovel is enormously versatile and can be used in many sectors. Once you get to know this machine, you will certainly not be able to do without it. The shovel is equipped with a lifting arm on which ever-changing attachments can be hung. The Pitbull shovel can thus be used for changing applications. Some examples of attachments for the Pitbull shovel are: stone grab, pallet forks, closed bucket, rubble bucket, stone rotator or sweeping broom. The uniform size makes changing shovel attachments quick and easy. Via the lifting arm, a Pitbull shovel can be equipped with attachments used in agriculture and horticulture, e.g. for pot plant and tree nurseries. In no time, the Pitbull shovel can be transformed into a mower, cultivator, pallet truck or sawdust spreader.
Contact
Contact us if you want to know more about buying a Pitbull shovel or any of our other products. Because at Prins Maasdijk, you can find not only shovels, we have many more machines in our range. Besides standard forklift trucks, rough terrain forklifts and warehouse trucks, Prins Maasdijk is also a dealer of Pitbull mini shovels. In addition, you will not only find a wide range of machines, but you will also always get expert advice from our professional sales advisors. Service is important to us and we are happy to be at your service.