Pitbull articulated loader
The Pitbull articulated loader focuses on safety, quality and power. Prins Maasdijk is a proud dealer of the Pitbull articulated loader for good reason. This articulated loader is compactly built and highly manoeuvrable. And therefore the perfect help for heavy jobs in small spaces. Safety is one of the main pillars of the Pitbull articulated loader. The low centre of gravity, combined with the rigid articulation point, makes the articulated loader very stable and suitable for working on uneven surfaces. A rear-sliding drop-out guard makes it impossible to fall out of the machine while working.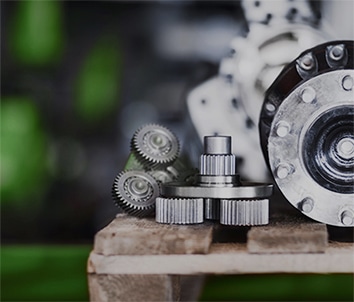 Opinion
needed?
Get in touch
Many Purposes
The Pitbull articulated loader can be used for many purposes. For example, for moving sand, earth, soil, clinkers and paving stones. But the articulated loader is a versatile machine. A Pitbull articulated loader is also widely used in agriculture and horticulture. The low ground pressure and the staggered load on the ground thanks to the articulated chassis, are characteristic of the articulated loader. It ensures stability and safety. The Pitbull articulated loader is four-wheel drive and highly manoeuvrable. This makes it suitable for working in tight spaces, such as on a construction site or in a stable.
At Prins Maasdijk, we are happy to introduce you to the various options. So you can see which machine best suits your situation.
Quality
The quality of the Pitbull articulated loader is guaranteed by using the highest quality products. For example, there is a 4 cylinder Kubota engine in the articulated loader. The hydro engine drives two 12-tonne Dana Spicer axles. Combined with the electrically adjustable travel motor, this results in stepless upshifting. The frame is manufactured from high-quality steel and only A-brand components are used. As standard, the Pitbull articulated loader comes with the unique boom that uses a combination of Z-kinematics and P-kinematics. This makes the articulated loader very powerful and ensures perfect parallel guidance with high breakout force.
Attachments
The big advantage of the Pitbull articulated loader is its multifunctionality. The machine can be used in many ways due to the various attachments that are easy to fit. We like to mention some examples: bale clamps, manure skidders, pelican buckets, soil buckets, sweeper brush, spreader buckets, feed skidders and stone clamps. These attachments are all easy to fit. So you can quickly switch when you want to do something else.
Interested?
Contact us if you want to know more about buying a Pitbull articulated loader or any of our other products. Because at Prins Maasdijk you will not only find shovels, we have many more machines in our range. Not only do we offer a wide range of machines, you will also always get expert advice from our professional sales advisors. Service is important to us and we are happy to assist you.