Pitbull compact loader
The sales advisors at Prins Maasdijk would like to introduce you to the Pitbull compact loader. In fact, we are a Pitbull dealer and very enthusiastic about the compact loader. The machine is compact, but manoeuvrable and easy to use. We will gladly tell you more about the Pitbull compact loader. Feel free to contact us without any obligation.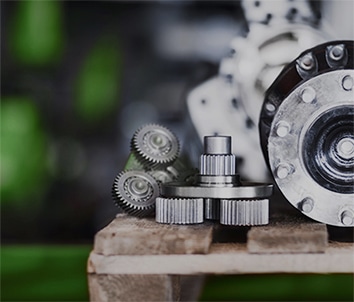 Opinion
needed?
Get in touch
Drive And Stability
The Pitbull compact loader features a hydrostatic drive directly on a continuous propeller shaft. The hydro motor drives the two 12-tonne Dan Spicer axles with a final gear. Compared to wheel motors, this provides great power transmission. The unique stability of the Pitbull compact loader compared to the competition has been achieved by providing the articulated steering not with a pendulum articulation point, but with a rigid articulation point. This makes the articulation point exclusively for steering. Driving comfort and stability are gained from the use of the pendulum rear axle. The four wheels practically always remain in contact with the ground, even when cornering or articulating with load at the front.
Small But Powerful
The Pitbull compact loader has very good traction, making it possible to pull something with a lot of power. But it is also possible to drive in a lot of sand. The Pitbull compact loader is also very friendly to use. Steering is easy with a joystick. The newest models even have a touchscreen in the dashboard. The entry of the shovel is low and the seat is easy to adjust. The steering column can be tilted forward. All this increases driving comfort.
Distinctive
The boom of the Pitbull compact loader is distinguished from the competition by the use of P-Z kinematics. Through parallel guidance, the P-kinematics ensure that the load remains horizontal and the Z-kinematics provide high breakout force. This results in enormous power for lifting pallets of bricks, for example. The design and construction of the boom gives the operator of the Pitbull compact loader a good overview of the work area. The operator can see through the boom. Nor do the mudguards restrict visibility.
Changing attachments
On the Pitbull compact loader there is a hydraulic quick coupler as standard, so you can quickly change attachments. You can sweep the barn one minute and move hay bales with the pallet forks the next. This makes the machine versatile and multifunctional. Would you like to know more about the Pitbull compact loader, what its possibilities are or see the machine with your own eyes? Then feel free to contact the sales advisors at Prins Maasdijk. Our professional team will be happy to answer all your questions. See you at Prins Maasdijk.