Pitbull wheel loader
Are you looking for a Pitbull wheel loader? Then Prins Maasdijk may be able to help you further. The Pitbull wheel loader is made in a Dutch factory from high-quality components. It is therefore not surprising that this wheel loader has already become very popular in a short time. Prins Maasdijk is an official dealer of the Pitbull wheel loader. A machine used to move, or also known as moving, soil is called a wheel loader. Other common names for this machine are shovel, earthmoving machine, a land shovel and articulated loader. Not only is the nomenclature versatile, the machine can also be used for different purposes. At Prins Maasdijk, we are happy to introduce you to the various possibilities of the Pitbull wheel loader.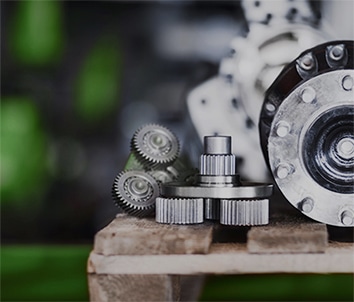 Opinion
needed?
Get in touch
Indispensable
The Pitbull wheel loader is an indispensable machine for earthmoving (GWW) companies. Especially large and heavy machines up to two hundred thousand kilos are used in this industry. But more compact models are also available, such as the Pitbull wheel loader, a small powerhouse. Ideal if you need to work in small spaces. But the wheel loader is also used by construction companies, demolition companies, landscapers and paving contractors. The machines are all equipped with a powerful Kubota engine.
Multifunctional
The Pitbull wheel loader has the great advantage of being multifunctional. For example, it is possible to use various attachments that can easily be attached to the lift arm. Want to move stones or bags of sand? Then use the pallet forks. Other common attachments are the closed bucket, the rubble bucket, the stone clamp and the sweeping broom. The Pitbull wheel loader is also suitable as an all-round machine in the agricultural sector because the attachments are so easy to change. Think, for example, of a manure fork with top clamp, soil drills, a debris hopper and mowers. Containers for feed dosing can also be easily attached to the Pitbull wheel loader.
Compact
The Pitbull wheel loader is not only compact, but also specially designed to work in small spaces. The machine is manoeuvrable and stable, and therefore very safe. Because safety, power and quality are always paramount at Prins Maasdijk. This is reflected in all our machines and products. With its wide range of applicable attachments, the Pitbull wheel loader is a versatile machine where ergonomics and reliability are the starting point. The wheel loader was developed in the Netherlands and is also manufactured here. This assures you of the quality you are used to from Prins Maasdijk.
Interested?
Contact us if you want to know more about buying a Pitbull wheel loader or any of our other machines. Because at Prins Maasdijk, you will not only find wheel loaders, we have many other machines in our range. You will also receive expert advice from our professional sales team. Service is important to us and we are happy to be at your service. See you at Prins Maasdijk.