Shovel small
Are you looking for a shovel? Small or large, at Prins Maasdijk the range is very wide. For example, we have the very powerful, compact and safe Pitbull shovel. This shovel is small, but unique in its kind. The shovel is produced entirely in a state-of-the-art Dutch factory. To ensure quality, only high-quality components are used. This shovel is small, but has great traction and unique stability. Would you like to know more about all specifications and available models? Then contact our sales advisors. They will be happy to tell you more about this shovel.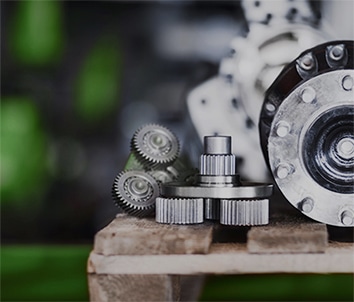 Opinion
needed?
Get in touch
Safety And Comfort
The Pitbull shovel is small, but stands out because of its well-thought-out technology. For instance, it uses a patented stabilisation system on the movable rear axle. This is combined with a telescopic fall arrestor. This makes the mini-shovel very safe. Because safety, quality, strength and agility are paramount at Prins Maasdijk. All shovels, small or large, that we sell meet these points. Good visibility of the working environment also promotes safety. That is why the shovel has an open boom with parallel system. Optionally, you can choose the clear-view telescopic boom, for driving comfort with a clear field of vision. We are happy to think along with you about which shovel suits you best. Prins Maasdijk has extensive experience in the field of shovels and can therefore provide you with excellent advice, support and assistance. We offer tailor-made solutions.
Different Sectors
The shovels are used in various sectors. This shovel is particularly popular in the agriculture and horticulture sectors. Small, and therefore good to use in narrow spaces such as a stable. Low ground pressure and staggered ground load thanks to the articulated chassis, are features of this shovel. It ensures stability and safety. The Pitbull shovel is four-wheel drive and highly manoeuvrable. This makes it suitable for working in tight spaces.
Attachments
The big advantage of a small shovel is its multifunctionality. The machine can be used in many ways by attaching different types of attachments. The shovel is small, but it can be equipped with various attachments. We like to mention some examples: bale clamps, manure skidders, pelican buckets, soil buckets, sweeper brush, spreader buckets, feed skidders and stone clamps. These attachments are all very easy to fit. So you can quickly switch when you want to do something else.
Contact
Would you now like to know more about this very powerful and unique shovel in miniature? Then you can always contact the sales advisors at Prins Maasdijk. They will be happy to tell you more about the possibilities. And also about the various types of attachments that can be supplied with the shovel. Do you want to be assured of quality and expert advice? Prins Maasdijk is the point of contact for Pitbull mini shovels. We are happy to be at your service. See you soon at Prins Maasdijk.