Small shovel
A small shovel is indispensable on many farms. Are you looking for a mini shovel? Then Prins Maasdijk is the place to be. We are the proud importer of various types of small shovels, such as a Pitbull small shovel. These shovels are Dutch-made and all have a 4 cylinder Kubota V1505 diesel engine. This diesel engine delivers 36 hp as standard. If you choose the turbo variant, you will even get a power output of no less than 45 hp. The agile and compact small shovel is ideal if you regularly need to work in tight spaces. The Dana Spicer axles can support more than three times the weight of the shovel.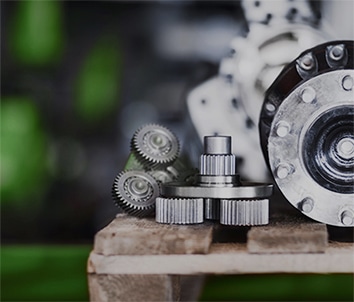 Opinion
needed?
Get in touch
Attention to safety and quality
Safety, quality, strength and agility have extra attention at Prins Maasdijk. All the small shovels we sell meet these points. For example, for extra safety, the small shovel has a stabilisation system on the rear swing axle and with a telescopic fall protection. To further improve visibility of the working environment, an open boom with parallel system was chosen. Want to know which small shovel is best suited to your situation? Prins Maasdijk has a lot of experience in the field of shovels and can therefore give you excellent advice, support and support. We offer tailor-made solutions.
Stability
At Prins Maasdijk, we are very excited about Pitbull's small shovel. The stability system makes the shovel extremely stable. This is due to the rigid articulated steering, intended solely for steering. Stability and driving comfort are achieved by the pivoting rear axle. The four wheels basically stay in contact with the ground at all times, even when making sharp turns or while articulating with the load at the front. This makes this small shovel very safe.
Distinctive
Dutch-made small shovels, equipped with a hydrostatic drive, provide great power transmission. The hydro motor of this small shovel drives two 12-tonne Dana Spicer axles. This, combined with the electrically adjustable travel motor, results in infinitely variable upshifts. What also sets this small shovel apart from the competition is the boom. By using P-Z kinematics, the load remains horizontal and a high breakout force is achieved. The boom is designed so that the operator always has a good view.
Contact
Would you now like to know more about this very powerful and unique small shovel? Then you can always contact the sales advisors at Prins Maasdijk. They will be happy to tell you more about the possibilities of different types of shovels. And also about the various types of attachments that can be supplied with the small shovel. Do you want to be assured of quality and expert advice? Prins Maasdijk is the point of contact for Pitbull mini shovels. We will gladly be at your service. See you soon at Prins Maasdijk.