Small wheel loader
Are you looking for a small wheel loader? Then you've probably noticed that the range is very large and the possibilities endless. Where to start? Buying a small wheel loader starts with good advice. And for that you need to be at Prins Maasdijk. With us, you will find the right machines from the best brands. Wheel loaders or shovels, also known as load shovels or earth-moving machines, are flexible and can be used for various jobs. Various attachments can be hung in the lifting arm, such as a closed bucket, rubble bucket, pallet forks, stone grab or a sweeping broom. There are many more attachments, feel free to ask our professional sales team.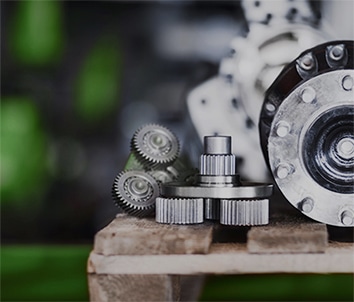 Opinion
needed?
Get in touch
Highest Quality
If you are looking for a small wheel loader, you undoubtedly only want a machine of the highest quality. Then you have come to the right place at Prins Maasdijk. For example, we are a dealer of the Pitbull wheel loader. This small wheel loader has the best features and scores highly in terms of stability, safety and productivity. It also has a powerful Kubota engine, which is very economical and environmentally friendly.
Different Industries
The small wheel loader is used in various industries because of its stability and user-friendliness. The best-known industries are earth-moving companies (GWW), but road paving contractors, landscapers, demolition and construction companies also use these machines. The agricultural sector also likes to use the multi-purpose small wheel loader. The ability to attach many different attachments to the machine has made it all-round. For example, the small wheel loader is used in roadwork to mechanically pave roads. Because of its great stability, the small wheel loader can be used on different types of ground.
Compact
The small wheel loader is not big, but it has big performance. The machines have been extensively tested in demanding conditions and the fall protection makes them extremely safe. Visibility of the working environment is excellent, due to the Pitbull wheel loader's open boom. This new generation of shovels guarantees durable performance. Its controlled and mastered form of operation helps you work easily. The wheel loader has articulated steering, making it highly manoeuvrable. This articulated steering, combined with its compact size, makes the small wheel loader ideal for working in confined spaces. This shovel will therefore soon be indispensable on your farm.
Interested?
Contact us if you want to know more about buying a small wheel loader or any of our other machines. You will receive expert advice from our professional sales team. We are happy to think along with you about the possibilities and you can always expect honest advice. Besides different types of wheel loaders, we have other machines in our range, such as shovels and forklifts. Feel free to make an appointment to come and take a look. Service is important to us and we are happy to be at your service. See you at Prins Maasdijk.