The five main reasons behind accidents between pedestrians and forklifts.

"In the Netherlands, we have already taken many positive steps towards a safer working environment in warehouses. However, the fact remains that there are still daily serious accidents take place involving forklifts and pedestrians. In our blog, we take a closer look at the five most common causes of accidents between forklifts and pedestrians. We share valuable tips and insights to enhance workplace safety. Together, let's strive for a working environment where everyone can work safely. Read the article and share your thoughts on this important topic.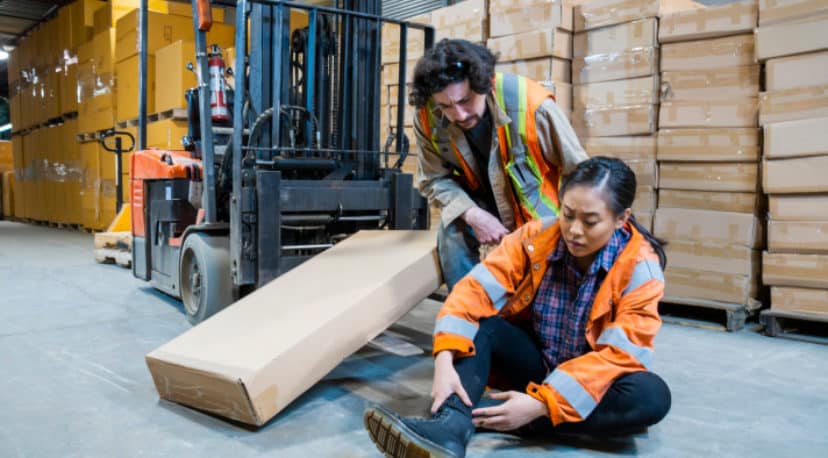 Almost every business relies on material handling equipment to move goods efficiently, especially in the dynamic environments of manufacturing and warehouses. Forklifts, Stackers, Reach trucks, Order Pick trucks and Pallet trucks are some of the most commonly used internal transport equipment. As an employer, we bear a responsibility under the Occupational Health and Safety Act to provide a working environment that is as safe and healthy as possible for our employees. Safety is paramount, and ensuring proper training, procedures and precautions for the use of internal transport equipment is crucial.
Causes of accidents:
Despite the legal requirement for information and instruction, drivers of material handling equipment still appear to be regularly involved in accidents involving pedestrians in warehouses or distribution centres. According to data from the National Institute for Public Health and the Environment (RIVM), the following five causes are the most common in these accidents:
Unobserved pedestrians: Drivers sometimes have no visibility of pedestrians.
Unexpected presence: Pedestrians are in places where they are not expected.
Inadequate infrastructure: This can range from missing markings separating pedestrians and internal transport to illogical or cluttered layouts.
Poor audio-visual contact: Pedestrians do not hear or see approaching vehicles, or drivers do not notice pedestrians.
Lack of control: Drivers cannot avoid pedestrians or stop in time because of distractions, physical limitations, driving behaviour or lack of adequate training."
Improve safety
Unsafe behaviour of both drivers and pedestrians has been found to be a significant cause of accidents. To reduce the number of incidents, it is crucial to analyse the reasons why drivers and pedestrians act unsafely. Some of these reasons may include the use of incorrect working methods, underestimation of hazards, excessive workload, misleading instructions, lack of clear guidelines, insufficient skills, confusing traffic situations, unsafe behaviour and the prevailing safety culture within the company. Improving safety requires more than just reviewing your traffic plan or internal transport equipment.
Safety must be integrated into the daily corporate culture. Here, both the behaviour of individuals and the underlying causes of this behaviour are crucial. Only when a good balance is struck between people, process, technology and environment will this be reflected in the safety and efficiency of your warehouse, warehouse or distribution centre.